Sep
7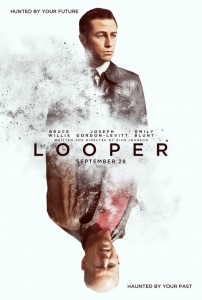 In a surprising announcement today, Entertainment One ("eOne") has revealed that they have acquired Alliance Films, the leading independent distributor of filmed entertainment products in Canada, the United Kingdom and Spain. The acquisition will be made for approximately $225 million dollars, and will make eOne the largest independent distributor in both Canada and the UK.
"The combination of Entertainment One and Alliance Films will create the leading global independent film distribution business which alongside our Television and Family divisions will deliver a strong strategic platform for long term growth," says Darren Throop, President & CEO, Entertainment One. "As a result of the acquisition, eOne will be a more competitive business in each of the geographic markets that we serve, allowing us to act as a more valuable partner for content producers and expanding the quality and depth of the content that we offer to our customers. I am extremely excited by the opportunities available to us to grow the Group and we look forward to representing the very best in independent film across all of our markets. This acquisition means that eOne is better positioned than ever to generate significant value for shareholders."
"eOne and Alliance Films share similar values," continues Victor Loewy, Chairman and CEO of Alliance Films. "We both have a strong commitment to supporting film, culture and talent in Canada and in each of our territories. We also have passion for this business. Joining the eOne family will provide our dedicated teams and partners more opportunities to work with great films and film makers from around the globe."
The acquisition finds eOne dominating the Toronto International Film Festival, where Alliance films will be premiering over a dozen movies, including opening night film, Looper. Other screenings include Place Beyond the Pines, Hyde Park on Hudson, Dredd, Anna Karenina, Seven Psychopaths, Silver Linings Playbook, Quartet, Lords of Salem, The Bay, Antiviral, Foxfire, Inescapable and Laurence Anyways. This adds to the 18 premium films that eOne will already be presenting at the festival. ~Devin Garabedian
Share this story:
You Might Also Like:
| | |
| --- | --- |
| More news: Alliance Films, Anna Karenina, Antiviral, Dredd, Entertainment One, Foxfire, Hyde Park on Hudson, Inescapable, Laurence Anyways, Looper, Lords of Salem, Quartet, Seven Psychopaths, Silver Linings Playbook, The Bay, The Place Beyond the Pines | |
Comments