Aug
7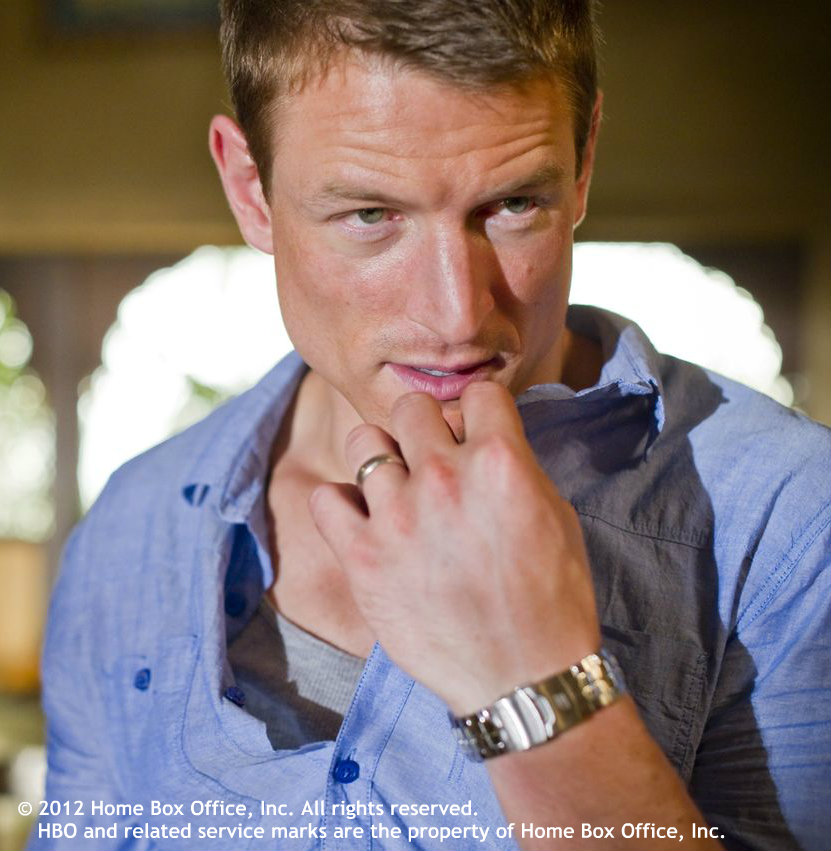 Philip Winchester is no stranger to the world of TV drama. You may recognize him from his role as the title character on Crusoe, as Frank Stanton on Fringe or as Leontes on the historical mini-series Camelot. His latest television project, Strike Back, is pushing this actor to a whole new level. When Section 20, an elite British military unit, discovers that an international terrorist group is plotting a massive attack using weapons of mass destruction, they enlist their best man, Sgt. Michael Stonebridge (Winchester), to stop it. His only hope of succeeding, however, is to team up with ex-U.S. Delta Force operative Damien Scott (Sullivan Stapleton), who was disgraced and discharged on the eve of America's invasion of Iraq. Despite the clash in personalities -- Scott's careless, playboy persona vs. Stonebridge's straight-edge, professionalism -- the pair go head to head with some of the world's most dangerous criminals.
We caught up with Winchester while he was in Toronto to find out more about Strike Back and how he prepared for such a physically demanding role. He also dishes on what other shows he'd like to work on, and they're not quite what you'd expect.
Can you give us a little bit of background on your character, Sgt. Michael Stonebridge?
Sgt. Michael Stonebridge is a lifer. He's a consummate professional. He throws everything into Section 20 and the people that he works for in Section 20. And to his flaw -- it actually ends up affecting his marriage and his personal relationships. I think that Michael would like to think he's pretty straight-laced but I think his devotion to being a soldier and I think what happened to him in the field, that the [post-traumatic stress disorder] that he goes through and experiences on a regular basis, has more of an effect on his life than he'd like to admit.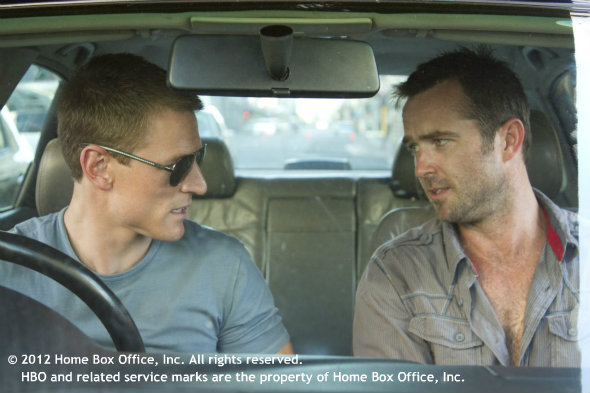 The chemistry between you and Sullivan Stapleton's character -- Sgt. Damien Scott -- is incredible on screen. Was that something you had to work on or did it just come naturally?
Sully and I, I think we do have a natural banter, natural competition, due to the training we went through. So, whether we were on the firing range or driving, or we were working out in the gym or doing urban combat, kind of the street fighting training -- whatever happened, we would always have a little bit of a competition going. And that stuff kind of translated, and we kept it for the characters. So it's always going on, I think it's just a natural thing -- we're lucky it's a natural thing.
What kind of training did you have to go through for this role?
The training we had to do for the show was a month at the beginning of each season. Every morning we're up at six o'clock, did a 5K run, followed by a couple hours in the gym where we're doing physical training, weight training, that kind of stuff, which is great. Then, we would be out at the shooting range doing live firearm training with pistols, with Glock [pistols], with HK-58s, AK-47s, M4s, that kind of stuff. Then we would do driving training in the afternoons, which is evasive maneuver driving -- basically you have to spin a car around in circles. And then we would do unarmed combat -- we started with "Muay Thai" and mixed in some more kind of "Krav Maga," "Systema" kind of stuff, which is combative fighting. So it's all very close quarters doing elbows and headbutts and knees, and just defending anything at all costs.
Did you have to go through any military training?
Yeah, all that training that I was talking about was done by ex-[Special Air Service] and Delta Force guys, so not only were we doing the physical stuff and the stuff in the range but we were being spoken to like we were soldiers, by soldiers. They just said, "Look, if you're going to train like a soldier, we're gonna treat you like soldiers." So, we kind of had a very condensed version of that kind of training.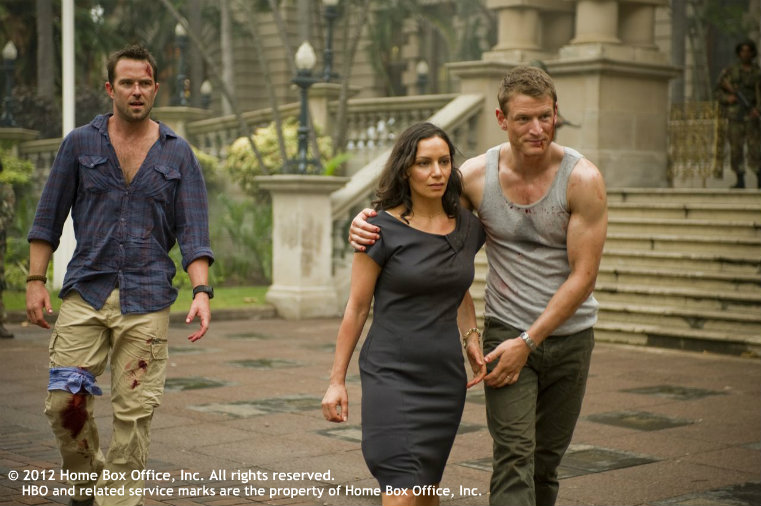 In the first season alone, the plot goes to so many different locations, like India and South Africa. Did you have a favorite location?
Shooting in Cape Town is just fantastic because it does offer so many different locations in one place. So, you can imagine, it's got Table Mountain, it's got the ocean and it's got the downtown, which has these kind of Victorian buildings. You can double Cape Town for a lot of places and they let you get away with a lot. We were doing all our own stunts. We were driving around the main streets in Cape Town without a lock-off, and stuff blowing up, and shooting guns out the window, and you're flying around in helicopters -- I don't think you'd be allowed to do that anywhere else in the world.
What is about the show that appeals to such a wide audience?
I think any time you peel away the curtain and have a look behind  what goes on in these kind of elite squads and these elite teams, it's interesting for people. And what we wanted to do was not only peel back the curtain but also make these people real. So our goal in kind of showing how elite forces operate and look like, was to not make them super heroes but to make them real blokes and real women who could literally die at any moment. So I think that element, as you see in the first season, and as you get into the second season you'll see it too, that even if you work in Section 20 it doesn't mean you're safe. You can get taken out.
You've made quite a few appearances on television for the past few years with Crusoe, Fringe and Camelot. Are there any other shows that you would like to make an appearance on someday?
I'm a huge Breaking Bad fan. I would do anything -- I would play the crack addict on the side. It's just such a good show. It's so well-written. And in comedy, my wife and I just started watching Modern Family, which is just hilarious. And the way they rounded all those characters and made them all so different, it's just brilliant. So, those are the two shows I think I'd like to make an appearance on.
You've also done movies in the past. Is that something you'd be interested in venturing more into in the future?
Yeah, I definitely would. I think that television is so quick and it's so brutal that it's kind of strangely addictive because it happens at such a pace. If a film came up and if it was something that was maybe a little slower and something with maybe a little more words and a bit more substance, I'd definitely give it a shot.
The first season of Strike Back releases today on DVD and Blu-ray. You can also catch the Season 2 premiere on HBO Canada on August 17. ~Soriyya Bawa
Share this story:
You Might Also Like:
Comments