Jul
15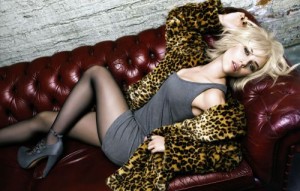 Sexy actress Scarlett Johansson has just become the brand ambassador for the Spanish clothing line Mango.
As part of a new push to promote its products Mango has enlisted Johansson, known for her popularity with both male and female audiences, to represent the brand's autumn/winter collection.
Johansson, who is also a spokes model for Dolce & Gabbanna cosmetics, has appeared in a set of edgy promotional photos for the company, taking over from from Penelope Cruz, her Vicky Cristina Barcelona co-star, and her sister Monica Cruz.
The adverts feature the actress in various poses on a sofa and the floor, with Scarlett sprawled around wearing a leopard-print top paired with a beautiful black dress - part of Mango's range, which may also include a selection of watches.
Commenting on the collaboration, Mango stated: "Johansson is the epitome of an elegant, sensual woman who is at the same time both creative and inquisitive, and always aware of the latest fashion."
Share this story:
You Might Also Like:
Comments