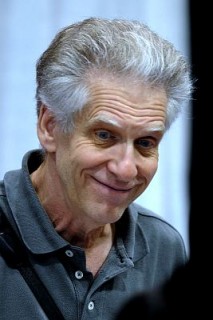 The Event: Absolut St. Art
The Location: The roof of 22 Sheppard St.
The Vibe: The night may have been cold and started off a little rainy, but spirits were high at the rooftop venue. With Absolut cocktails being shaken and stirred, guests wandered amongst the conceptual art installations by Kellen Hatanaka and Beside Herself. Some partygoers busted a move, enjoying performances by Shad, Scratch Skratch Scratch, Shaun Boothe and DJ New Money.
Famous Faces Spotted: There were whispers that Ryan Gosling would be making an appearance (with family members in tow), sadly no one spotted the Canadian cutie and star of Blue Valentine.
Best quote of the night:
"I've never seen a guy wearing leggings!" Female partygoer's observation of the more fashion-forward men who were working desperately to be noticed.
The Event: Toromagazine.com presents RED
The Location: PEARS on the Avenue
The Vibe: Black and white and red all over. Guests enjoyed a drink - and some of the smallest finger food ever created - and wandered through PEARS looking at the 12 images from the NY Times Canadian Photo Archive that were artistically reimagined by Caitlin Cronenberg.
Famous Faces Spotted: Filmmaker extraordinaire David Cronenberg came to support daughter Caitlin who curated the photography exhibit; Katie Boland who's here for the world premiere "Daydream Nation" at TIFF, Steve Jordan, founder and Executive Director of the Polaris Music Prize
Best quote of the night:
Female publicist: There's a candy bar here!
Male friend: Just one? One bar of candy for everyone?