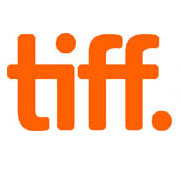 TIFF has announced the introduction of exciting new ticket packages for this year's festival, running from September 6 to 16, 2012. The customizable Flex Pack allows buyers to select the number of tickets they choose to purchase. The 6 Premium Ticket Pack and the Premium Sampler give festivalgoers access to red carpet screenings. The contemporary world cinema package features five films from TIFF's Contemporary World Cinema programme. For the first time, the film selection process for the My Choice ticket package will be moved online. Package buyers will now be able to purchase up to four tickets per screening, per membership or account. This year's Festival Box Office will be located at Metro Centre (225 King St. West) and opens August 21. Tickets can be purchased online, beginning July 9. Advance ticket sales for TIFF members will start June 25 and for VISA cardholders, starting July 3. Ticket packages can be purchased online 24 hours a day at tiff.net/tickets and by phone daily from 10 a.m. to 7 p.m. ET at 416-599-TIFF or 1-888-599-8433. Ticket packages can also be purchased at the TIFF Bell Lightbox located at 350 King St. West from 10 a.m. to 10 p.m. ET.  
Key Ticket Dates
June 25: TIFF Members can purchase ticket packages as of 10 a.m. ET.
July 3: Visa cardholders can order ticket packages online as of 10 a.m. ET.
Beginning July 9: Ticket packages on sale as of 10 a.m. ET.
August 21: The Festival Box Office at 225 King St. West opens. The Programme Book and Official Film Schedule are available at the Festival Box Office. The Film Schedule is available online at tiff.net/festival.
August 23 to 26: My Choice package ticket selection window for TIFF Members (for Contributor Members and up, according to member level).
August 26 to 29: My Choice package ticket selection window for non-members.
Aug 30 to 31:  Single tickets on sale to TIFF Patrons Circle Members (according to member level).
September 1: Visit tiff.net to see what tickets are available for single-ticket day.
Beginning September 2: Single tickets à la carte are available for purchase beginning at 10 a.m. ET
For more information on TIFF ticket options and pricing, please click here.