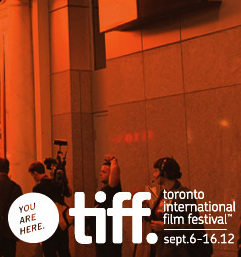 The Toronto International Film Festival is proud to provide support for the Canadian film industry. A comprehensive four-day development programme includes: Talent Lab, Telefilm Canada PITCH THIS!, and Producers Lab Toronto, giving filmmakers the opportunity to gain valuable experience.
Talent Lab is led by four governors and guides 25 emerging filmmakers' in-group discussions that focus on creativity, the artistic process and the filmmaker's independent voice. This year two of the governors are Stephen Woolley and Jennifer Baichwal. With their combined expertise, Talent Lab promises to be an unforgettable experience for the 25 chosen filmmakers.
Telefilm Canada PITCH THIS! is a competition that gives six previously chosen filmmakers six minutes to pitch their documentary or dramatic film to a jury in front of an audience of 200. The winner receives $10, 000 to further develop his or her project.
The final industry programme, Producers Lab Toronto, takes advantage of the international industry presence in Toronto during TIFF.  Through pitching sessions, roundtable meetings and case studies, 12 Canadian and 12 European filmmakers exchange ideas and discuss opportunities.
With great events like these it's clear that TIFF is not just for movie watchers, but provides essential opportunities for aspiring filmmakers too.