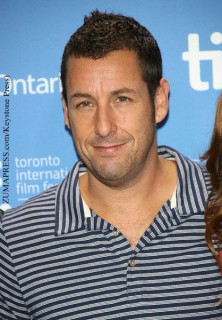 Adam Sandler stars as overprotective Dracula in animated comedy
By Sean Plummer
The press shy Adam Sandler got just a bit personal during the recent TIFF press conference to promote his new movie Hotel Transylvania. Asked to talk about playing Selena Gomez's father in the film, the gross-out comedy king mentions how excited his kids were to learn that their dad would be working with their idol.
"They haven't met Selena yet, but they will. Actually, there's not going to be a big premiere in LA, right? We'll just go over to Selena's house."
In Hotel Transylvania, Sandler provides the voice of the infamous vampire Dracula, here an overprotective father who constructs a monsters-only resort to give his fellow freaks a place to relax far from the pitchforks and bonfires of human beings. Its isolation also lets Drac keep his undead eye on his growing daughter Mavis (Selena Gomez).
But with her 118th birthday approaching, Mavis feels like it's time to fly – literally, as a bat – the family nest. The arrival of Jonathan (Andy Samberg), a human, the weekend of Mavis's birthday complicates matters as Dracula has to keep the boy's presence hush-hush to his human-hating guests and prevent Mavis from falling in love.
Sandler, whose last animated film was 2002's Eight Crazy Nights, channelled one of his most popular characters to come up with Dracula's voice.
"It was a very scary process," he says. "I went through many choices in the car driving to the first session, and ultimately I said, 'I'll just do a little twist on the Zohan,'" referencing his character in You Don't Mess with the Zohan.
Similarly, director Genndy Tartakovksy (Samurai Jack) and his designers tried to capture Sandler's essence in the design of Dracula while coming up with something original.
"We wanted the film to be really expressive so we started to look at Adam and break him down to the barest essentials, just kind of like a Muppet – beady eyes and a big mouth – and started to build on that. So I think there's an essence of Adam in there, but then it becomes his own character. And we wanted things to be very cartoony, very caricatured to have its own identity."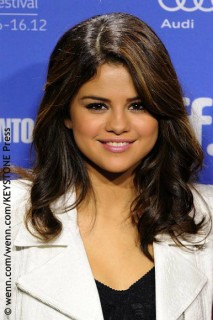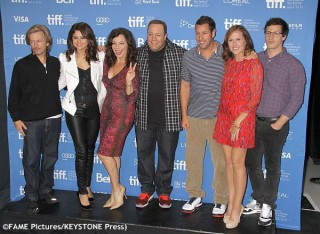 Not surprisingly, Sandler, who executive produced the film, enlisted several of his friends to help out. David Spade, who has co-starred with Sandler in Grown-Ups and Jack & Jill and voices Griffin the Invisible Man, says he got the script in the mail, read it "and said I'd love to play Dracula. Adam said, 'Go to page 56. It's highlighted.' He called and said, 'It could be a fun thing to do. Try to make it good and give it your normal 80%.'"
"I didn't want to do it," adds frequent Sandler co-star Kevin James who voices Frankenstein, "but Adam's got some pictures of me naked outside a McDonald's and was going to show my wife so I had to."
Unlike a lot of Sandler's films, where the profanity and nudity precludes a younger audience, Hotel Transylvania is family friendly and not very frightening – something the comic was well aware of when he agreed to make it.
"We've got kids," says Sandler. "We want to make something the kids can see and have a good time."
Adding to the fun was the opportunity Samberg and Sandler got to record many of their scenes together, a rarity in the world of animation where performances are often recorded in isolation because of the schedules of the voice actors.
"We got to play off each other," Samberg says. "I was going to say I like doing voiceover because it's probably the only time in my life that people tell me to do things more over the top: 'Dude, even crazier than that!' 'Uh, I don't think that's allowed.' But then you just scream your lines and they're like 'Good.'"