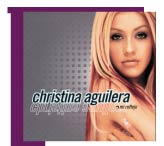 Christina Aguilera -
Mi Reflejo
(RCA)

The New York-born pop star can belt it out with a force that belies her petite frame - even in Spanish. Paying tribute to her roots (her dad is Ecuadoran), the Latin-pop album includes the by-the-book translation of "Genio Atrapado" and "Ven Conmigo (Solamente Tu)" - yes, her massive hit "Genie In A Bottle" and "Come On Over (All I Want Is You)," respectively. It's a beautiful album for any major Aguilera fan or someone who needs some pick up lines for a South American vacation.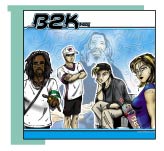 B2Krazy
(Iron Music)

No one's really sure what this Toronto's group's guru mascot Yahoo has to do with its youthful urban-pop music, but the mixed age, mixed race, mixed gender combo doesn't need gimmicks. The funky, friendly quad-squad, featuring
lead singer Genevieve, 24, rapper Revren, 21, and 14-year-old singers Brett and Zael, hopes singles like "Dream About You" and "Something To Say" will carve a CanCon niche within the current homogeneous pop field.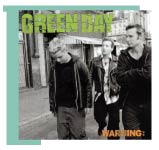 Green Day -
Warning:
(Reprise)

While the album is off to a boring start with the title track, "Blood,
Sex and Booze" redeems these Peter Pan punks. Much has been made of the fact that these fathers/husbands/adults have lost their nerve n' nonsense approach to rock n' roll. But Billy
Joe's lyrics are still worthy reads. Bests are the catastrophic hymn of "Misery" and celebratory decay of "Deadbeat Holiday".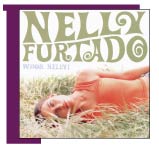 Nelly Furtado -
Whoa, Nelly!
(DreamWorks)

This Canadian icon didn't release another pop record.
Flowing seamlessly from beginning to end, the tracks trip hop into one another with a gentle vibe that is sexy, playful and laidback. "I'm Like A Bird" is the stand-out in the traditional chart-topping sense, while the Latin "Legend" displays her nod to home-grown trailblazer Esthero. With the label machinery behind this 21-year-old, Whoa, Nelly! is likely unstoppable.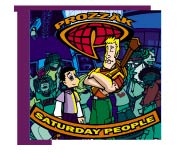 Prozzak -
Saturday People
(Sony)

Animated pop heroes Simon and Milo follow-up their multi-platinum Hot Show with another funny frolic through the tales and woes of love. From the imaginative minds of The Philosopher Kings Jay Levine (the boyish Brit Simon) and James McCollum (the beefy Scandinavian Milo), this isn't stick-figure stuff for the dance floor. It's colourful and musical, if not a little annoying. From the single, "www.nevergetoveryou" to the classic George Costanza/Everyman line "It's Not Me It's You", complete with schoolyard nah-nah taunts, and Latin-flavoured "Usted Es Muy Loco", Prozzak truly are the pills of pop.
- Karen Bliss