At Night, They Dance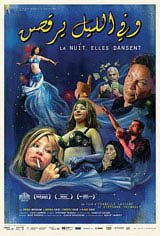 0 votes and 0 Reviews
Release Date:
DVD: November 8, 2011
1h 20m | Documentary, Other
---
Reda earns a living by managing belly dancers she has trained herself. This art has traditionally been passed down in Egypt from mother to daughter since time immemorial. However, this profession is no longer respected today. Additionally, her children are causing her much concern. In love with a young man who opposes her plan to travel, the eldest is heartbroken and refuses to leave her bed. The middle daughter, cut from the same cloth as her mother, carries on the family tradition. The youngest is in love with a married man. Reda holds the family and its business together&$#151;sometimes with a light touch, but mostly with an iron fist.