Hellion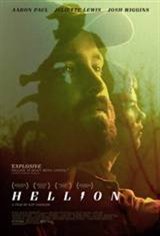 ---
Max Truemont (
Josh Holloway
) teams up with two shady associates hired by an absent mastermind to kidnap the son of one of the richest women in the state. After Max abducts the eight-year-old, he joins Roxanne and the fellow conspirators on an eerie, unsettling drive to their secluded winter hideout, an abandoned summer camp.
As they await ransom instructions, the group begins to turn on each other as past suspicions, betrayals and secrets inexplicability come into play. When the escalating events take a horrific turn, it soon becomes apparent to Max that the child may not be the innocent he first appeared to be.
Canadian Connection: Filmed in British Columbia and the Yukon Territory. Some cast members are Canadian.
---