Never Heard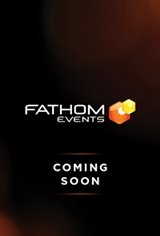 ---
Fathom Events, Riveting Entertainment and Webber Films bring "NEVER HEARD" to cinemas nationwide in a one-night premiere event on November 1. Aaron Davis (David Banner) is accused of murder and incarcerated for a crime he swears that he did not commit.
His son Jalen (Romeo Miller) is forced to grow up on the streets of Los Angeles without the guidance of a father and primarily raised by his mother Shala (Robin Givens) and Grandmother Camilla (Karen Abercrombie). Everything seems to turn around when Aaron is reminded to put his faith in God first and use the power of prayer to help solve his problems.
Will Aaron find a way to prove his innocence and save his son's life before it is too late?