Roman Polanski: Wanted and Desired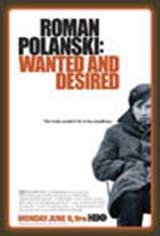 | 6 votes and 1 Reviews
Write a Review
Release Date:
DVD: January 27, 2009
1h 39m | Documentary
---
An extensive exploration of the circumstances that led up to—and the circus that followed—director Roman Polanski's conviction for having unlawful sexual intercourse with a minor.
Filmmaker Marina Zenovich had unprecedented access to several of the key players in the case, including the lawyers representing the case, the media covering it, and the unusually clear-eyed and candid victim. Unearthing a trove of telling footage from the past, and combining it with insightful interviews from today, she brings comprehension and clarity to events long clouded by myth and misconception.