Silver Skates (Netflix)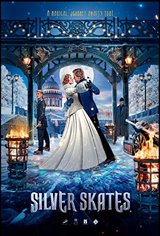 ---
Set in 20th century St. Petersburg, 18-year-old Matvey (Fedor Fedotov) works at a local bakery, making deliveries on his skates. After he is fired without just cause, Matvey is offered a job by the clever and sophisticated Alex (Yoriy Borisov) to pickpocket people roaming the canals.
On the other side of the city is Alisa (Sonya Priss), a wealthy but unsatisfied bride-to-be. Locked into a marriage she doesn't want, Alisa strives to escape life in her father's mansion and the fiance that is obsessed with her.
When Alisa meets Matvey, who now lives a life of crime, the two are drawn together even though they are different. With a newfound bond, the young lovers fight to live life on their own terms as they encounter people and dangerous obstacles trying to keep them apart.
| | |
| --- | --- |
| Director: | Michael Lockshin |
| Studio: | Netflix |
| Producer(s): | Anton Zlatopolskiy, Leonid Vereshchagin, Nikita Mikhalkov, Petr Anurov, Rafael Minasbekyan |
| Cast: | Fedor Fedotov, Sonya Priss, Yuriy Borisov, Kirill Zaitsev, Aleksey Guskov, Severija Janusauskaite, Cathy Belton |
| Writer(s): | Roman Kantor |
| Official Site: | netflix.com/title/81418071 |
---