Space & Time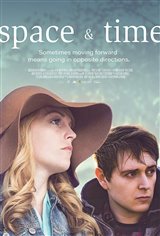 ---
Academic physicist Siobhan (Victoria Kucher) and her photographer boyfriend Sean (Steven Yaffee), who live in Toronto, are approaching their thirties. When their friends all begin to get engaged and start asking them when they're going to tie the knot, it puts a strain in their relationship, testing their devotion to each other.
A colleague suggests Siobhan should stop from stagnating in her career and apply for a research opportunity in Geneva, Switzerland. Although reluctant at first, she considers it and asks Sean if he wants to come along. He questions what he would do in Switzerland, even as he starts to doubt what his photographs are really saying to the world. With Sean unwilling to make a commitment, Siobhan begins to realize the relationship may not go any further and is even more convinced she should focus on her career while she's still young enough to do so.
Canadian Connection : Filmed in Toronto. The director and many of the cast members are Canadian.
| | |
| --- | --- |
| Director: | Shawn Gerrard |
| Studio: | Head On Pictures |
| Producer(s): | Cameron MacLaren, Jamie Miller, Shawn Gerrard |
| Cast: | Steven Yaffee, Victoria Kucher, Amy Jo Johnson |
| Writer(s): | Shawn Gerrard |
---