Who Killed Sara? (Netflix)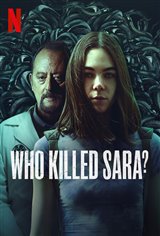 0 votes and 0 Reviews
Netflix:

May 18, 2022 - Season 3
May 19, 2021 - Season 2
March 24, 2021 - Season 1

Genre:
Drama, Television, Thriller
---
In 2001, Sara (Ximena Lamadrid) dies while vacationing with her brother Álex (Manolo Cardona), her boyfriend Rodolfo Lazcano (Alejandro Nones), and the rest of his rich family.
To save their reputation, the family convinces Alex to take the fall, promising him that he would be out in two months. They don't keep their promise and Álex is left to rot in prison for years.
After serving 18 years in prison, Álex sets out to find out who really killed his sister. His main suspects are members of the Lazcano family.
| | |
| --- | --- |
| Director: | David Ruiz, Bernardo De la Rosa Villarreal |
| Studio: | Netflix |
| Cast: | Manolo Cardona, Ginés García Millán, Carolina Miranda, Alejandro Nones, Claudia Ramírez, Eugenio Siller, Juan Carlos Remolina, Ximena Lamadrid, Luis Roberto Guzmán, Leo Deluglio, Héctor Jiménez, Ana Lucia Dominguez, Iñaki Godoy, Polo Morin, Andrés Baida, Fátima Molina, Marco Zapata |
| Writer(s): | José Ignacio Valenzuela, Rosario Valenzuela |
| Official Site: | netflix.com/title/81166747 |
---