12 Days of Christmas giveaway: Day 3 – Stars Wars books and more!
By Alexandra Heilbron on December 4, 2019 | 485 Comments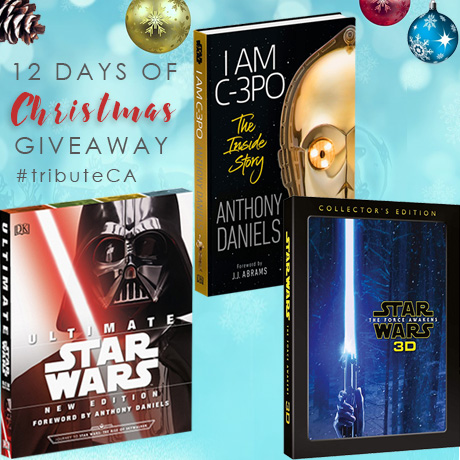 Today we have an amazing selection of gifts for the Star Wars fan in your family and/or circle of friends!
First we have a copy of the brand new memoir, I Am C-3PO: The Inside Story by Anthony Daniels (courtesy of DK Books), in which he details what went on behind-the-scenes of almost every Star Wars movie and TV show he's been in (he's been in them all — 22 in total), plus gives you a look at the merchandise he's collected over the years. Daniels also gives anecdotes about his co-stars and the directors he's worked with through the years. Here's a fact you might not know — the book was partially written on the set of Star Wars: The Rise of Skywalker, which is releasing in theaters on Dec. 19, 2019. Click here to read our interview with Mr. Daniels about the book. Retail value: Cdn $31.99
DK Books also kindly provided us with a copy of the coffee table book Ultimate Star Wars: New Edition (Retail: Cdn $52.00) to give away to one of our lucky readers. This beautiful hardcover is a detailed encyclopedia that explores the characters, creatures, locations, vehicles and technology from over 40 years of Star Wars films. Jam-packed with colorful photos and illustrations, this book will provide hours (if not days) of enjoyment for any Star Wars fan.
Finally, we are offering Star Wars: The Force Awakens 3D The Collector's Edition on Blu-ray. The 4-Disc 3D Collector's Edition with Bonus Features includes audio commentary with director J.J. Abrams, deleted scenes that didn't make the film's final cut, a conversation with Daisy Ridley and John Boyega, the unforgettable cast table read, insights from legendary composer John Williams, and features that dig deeper into the creation of new characters such as BB-8, the design of the climactic lightsaber battle between Rey and Kylo Ren, the film's remarkable digital artistry, and the Star Wars: Force for Change global aid initiative. Retail value: Cdn $30.99.
Congrats to our Day 3 winner: David Macdonald!
The total value of this prize pack is $115.00! For a chance to win these great prizes, tell us below which Star Wars character is your favorite?
---
---
---
---
Similar Articles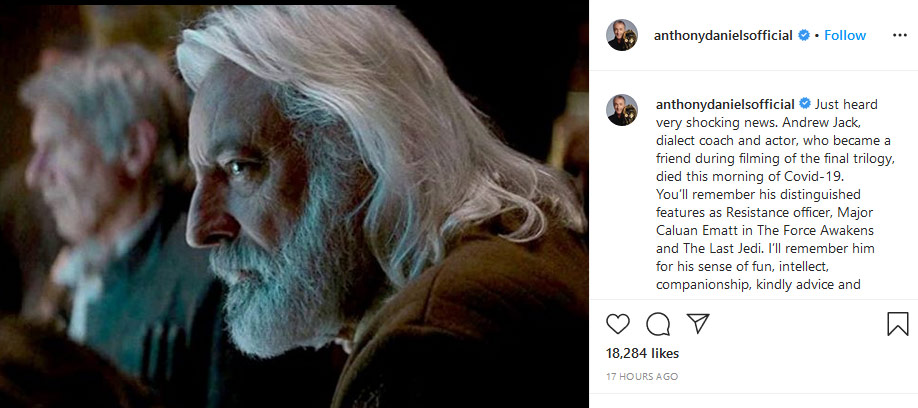 April 1, 2020 | 4 Comments
Actor and dialect coach Andrew Jack, who played Major Ematt in Star Wars: The Force Awakens and The Last Jedi, died yesterday after being diagnosed with coronavirus two days earlier.
---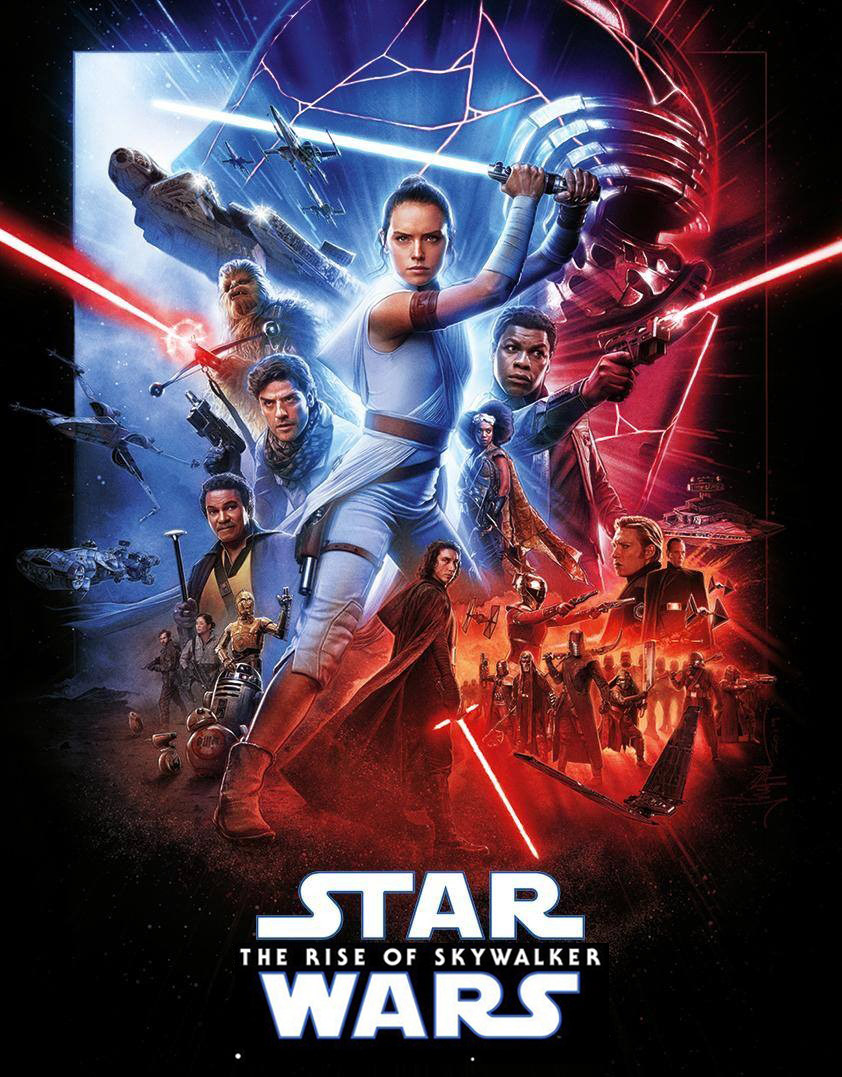 December 18, 2019 | 1 Comment
Star Wars: The Rise of Skywalker has stunning visuals, the iconic score, all the characters we've grown to love and plenty of surprises that fans will love.
---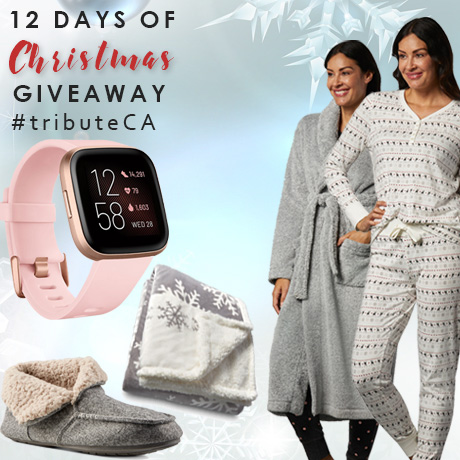 December 17, 2019 | 1,267 Comments
On our final day of giveaway, we have a huge prize pack from our friends at Sportchek and Mark's. Click here to see how you can win this amazing prize pack.
---