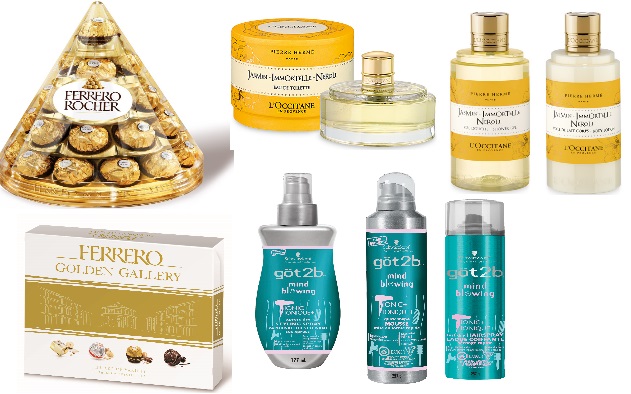 Our Day 11 giveaway is full of amazing prize packs. First up is the L'Occitaine Jasmin-Immortelle-Neroli gift set ($70 CDN). It includes a body lotion, eau de toilette, perfumed soap and shower gel. Is that what you wished for this Christmas?
Up next is the göt2b Mind-blowing collection which includes Mind-Blowing xpress Dry Styling Spray ($7.99 CDN), Mind-Blowing fast dry Hairspray ($9.99 CDN) and Mind-Blowing quick shape Mousse ($7.99 CDN).
And with a cherry on top, we are giving away a Ferrero Rocher gift set ($28 CDN) for that sweet tooth.
The total value of this prize pack is $123 CDN. To win this sweet set, simply leave a comment below telling us what's your favorite Christmas movie?
Congratulations to Natalie Labine, who won this prize pack! Thanks everyone for entering!