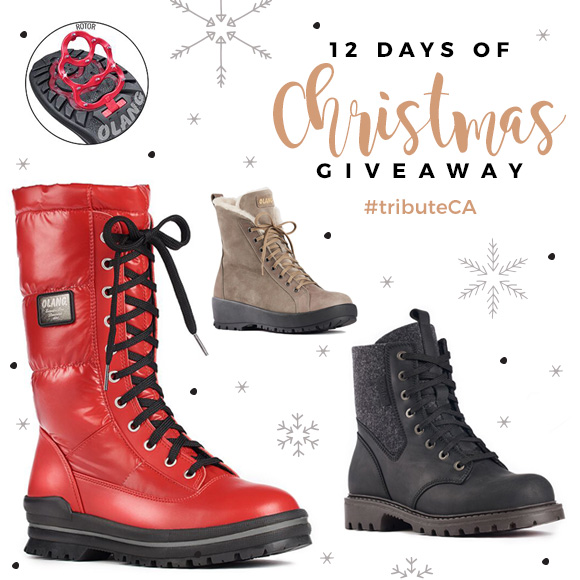 For today's Christmas giveaway we have a beautiful pair of boots from Olang boots.
The feature that makes Olang unique is the special grip at the bottom that makes it ideal for Canadian winters. How cool is that?
We are giving away a pair of boots of your choice — women's, men's or children's boots.
The average price of these swanky boots ranges between $150 CDN to $250 CDN.
To win this fantastic prize, write your full name below and tell us what is your favorite style of Olang boots?
The winner is Brian Hwang!