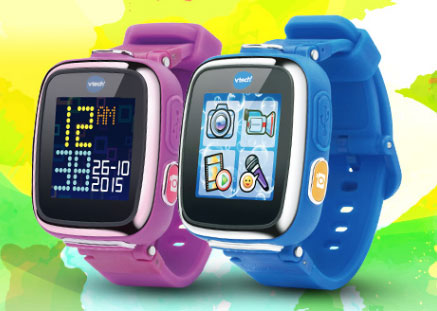 Welcome to Day 3 of our 12 Days of Christmas giveaway! Today we have an assortment of amazing toys for the kid(s) in your life.
First up is the Kidizoom Smart Watch DX from Vtech. It's a watch, with so many displays (both analog and digital) that we lost count. In addition, it's got a video cam, a camera, voice recorder, video games, dance, run and jump rope games in which the character on the screen (you choose the character) follows your movement; a calculator, calendar, pedometer, alarm, stopwatch, timer, and the ability to download more content. You can also see your videos/photos on the watch or play them back on your computer. It comes with a micro USB cable for easy battery recharging. Recommended for kids 4+. Retail price: $69.99
Next, we have a Kidizoom Action Cam, also from Vtech. It's like a Go-Pro but much easier to use — you can view your photos and videos right away on the screen. It comes with two mounts so kids can attach it to their bike, skateboard, snowboard or more. It also comes with a waterproof case so you can take videos and pictures underwater up to six feet. The Action Cam features a 1.4″ color LCD screen and can take videos and photos in addition to stop-motion videos and time-lapse photos. Children can explore their creativity with fun effects, frames and photo filters. Photos and videos can be downloaded to a computer using the micro USB cable so they can share them with family and friends. Not only that, three fun learning games are included for when the kids (or you) want some quiet time. Retail price: $69.99
Rubik's Cube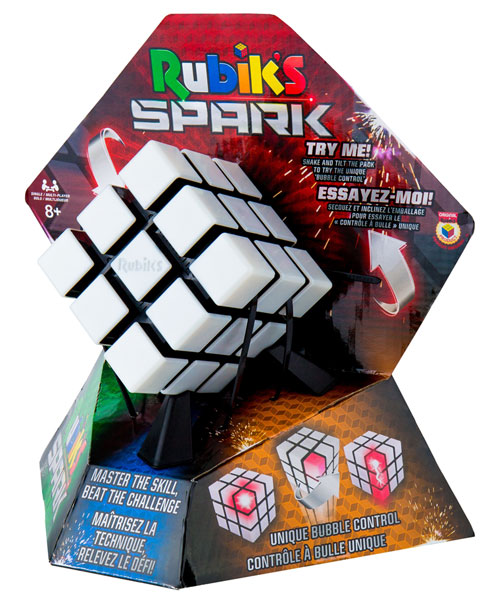 has been a favorite toy for years, but the company never stops finding inventive ways to update the cube. This year, there's a new design called Rubik's Spark. Larger than the original Rubik's Cube and designed for ages 6 to 11, Rubik's Spark has flashing cubes and is programmed with six skill challenging games that have different levels. It also makes a great party game for teens. Retail price: $29.99
Finally, we have a Blu-ray Combo Pack of the movie Barbie & Her Sisters in a Puppy Chase. When Barbie, her little sisters and their pets arrive at an island paradise for a dance competition, they decide to make a quick side trip to see the nearby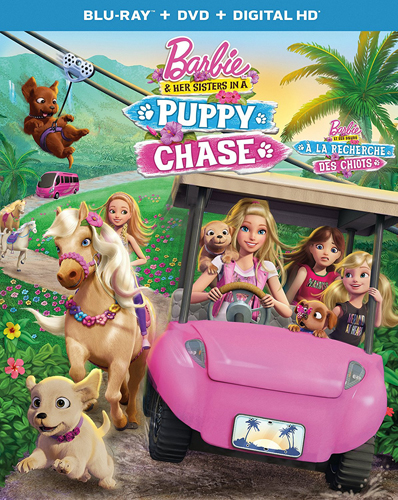 Dancing Horse Festival. But when their furry friends go missing at the event, it's up to the sisters to find them. While the puppies are out having an adventure of their own, the girls must use their imaginations and work together to find their furry friends. The combo pack comes with a Blu-ray, DVD and Digital HD. Retail Price: $30.99.
That's a total value of over $200.00 for today's Christmas giveaway! Do you know any kids who would enjoy these goodies?
If you'd like to be eligible for these great prizes, give us your full name below, an email where we can contact you in the box (it won't show up in your post) and parents, tell us what is your child's favorite activity (or for uncles/aunts/grandparents/friends: the fave activity of a child you know who would like these gifts) for a chance to win!
Congratulations to Amy Heffernan, who won the toys prize pack!