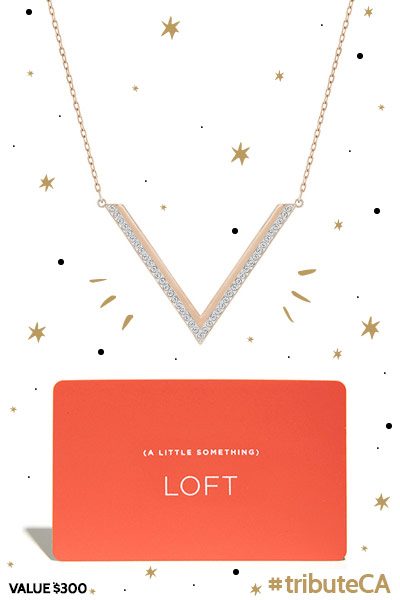 On the fifth day of Christmas we bring a lil' bling and a while lotta glam to thee. Thanks to our friends at Swarovski are giving away a glamorous Swarovski Delta Medium Necklace valued at $149 CDN.
This classic piece is layered with a contemporary mix. The rose gold V-shaped pendant shows a graphic silhouette adorned with clear crystals.
We are also giving away a $150 CDN gift card from LOFT. With this gift card you can deck the halls with Christmas sweaters, comfy comforts, party outfits and outerwear.
You can keep these goodies for yourself or gift someone special. To win this pack valued at $299 CDN, simply leave a comment telling us why you'd like to win this sparkly gift pack and for whom.
Make sure to check back on Monday for Day 6 of our 12 Days of Christmas giveaway!
Congratulations to Pierre Paquette, who won our Day 6 prize pack!