12 Days of Christmas giveaway: Day 6 – Minions prize pack
By Alexandra Heilbron on December 12, 2015 | 724 Comments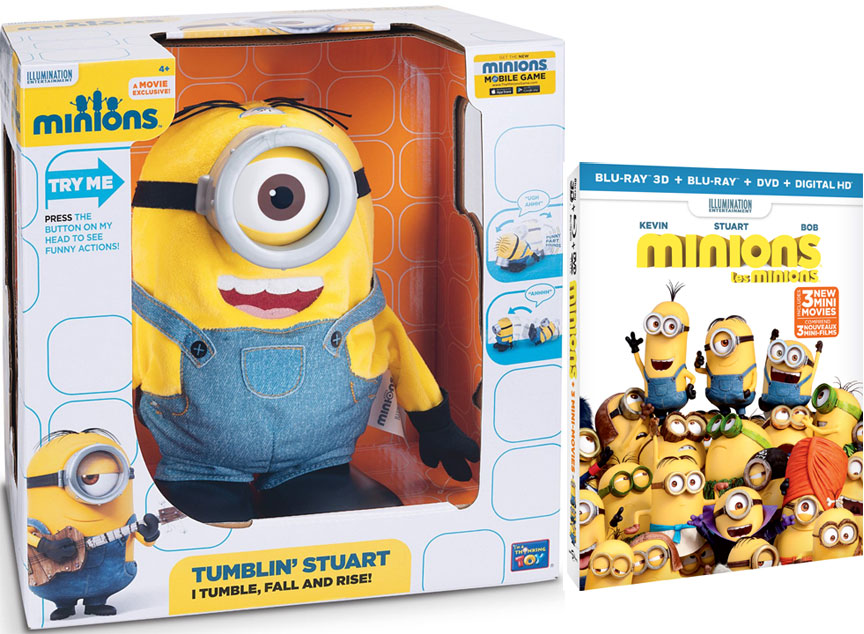 Today we are offering a Minions prize pack, which includes a Tumblin' Talking Stuart Animatronic Plush Toy from Thinkway Toys, as well as a Minions Blu-ray/DVD combo pack from Universal Home Studios.
The plush toy laughs, talks in the original movie voice with SFX and responds to your voice. He also tumbles and rises again and is going to be a ton of fun for young and old alike!
He's approximately 9 inches tall and is made of soft, fuzzy plush with denim overalls, just like in the movie. Retail Value: $64.99
Minions Blu-ray/DVD Combo Pack comes with three discs. Disc 1 is the Blu-ray 3D feature film, Disc 2 is the Blu-ray feature film plus these bonus features: Deleted Scene – Me, Myself and Stuart and Jingle Bells Minion Style. Disc 3 is the DVD Feature Film plus bonus features. There are also three new Mini-Movies, Around the World Interactive Map and Behind the Goggles – the Illumination Story of the Minions. Retail Value: $37.99
The total value of this prize pack is $102.98. To enter yourself for a chance to win this, tell us what characteristic do you like best about the Minions?
Congratulations to Maria Posteraro, who won this prize pack! Thanks everyone for entering!
---
---
---
---
Similar Articles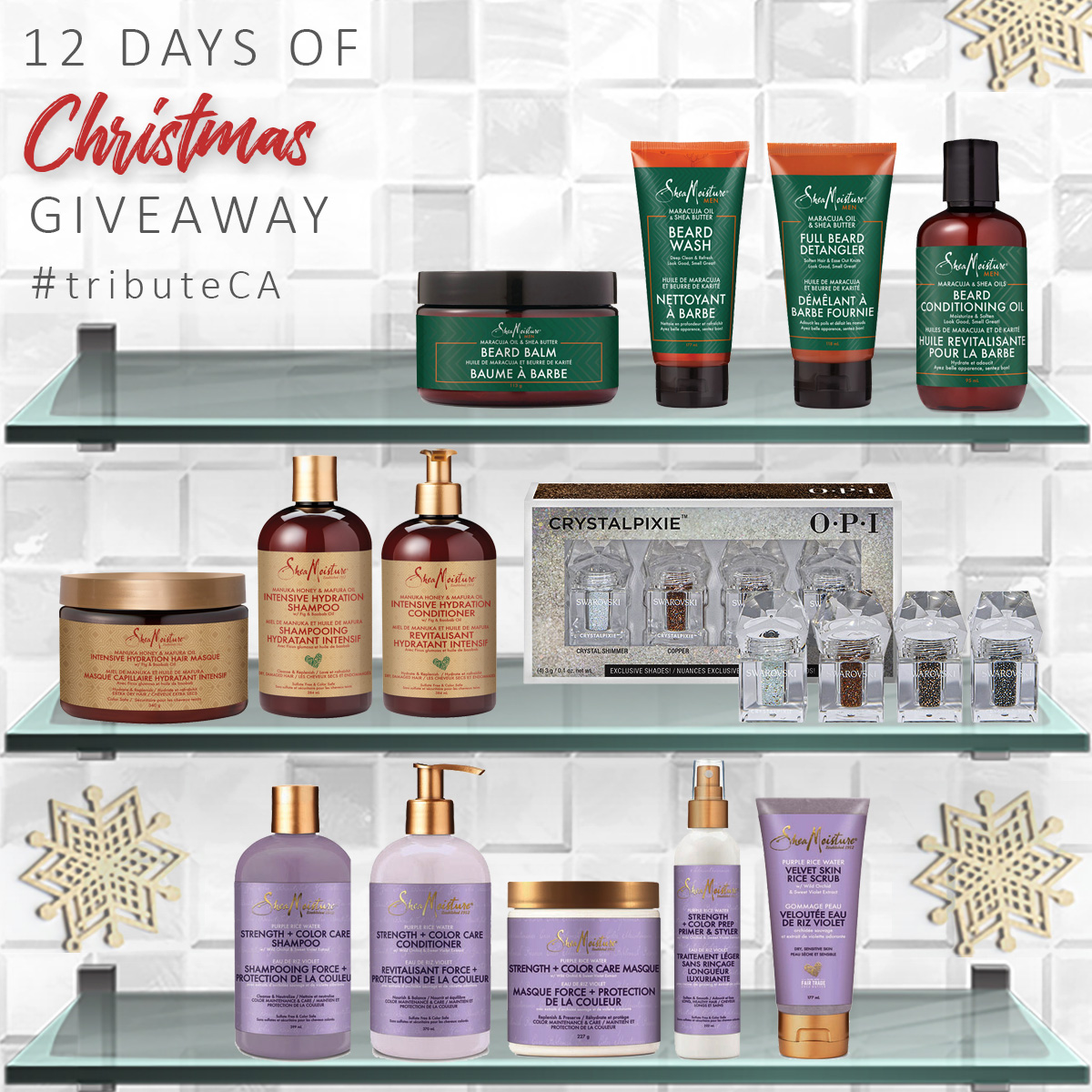 December 12, 2020 | 1,192 Comments
Today's giveaway includes over $200 in holiday gift sets for both men and women. Just because it's the pandemic, doesn't mean you can't glam up at home!
---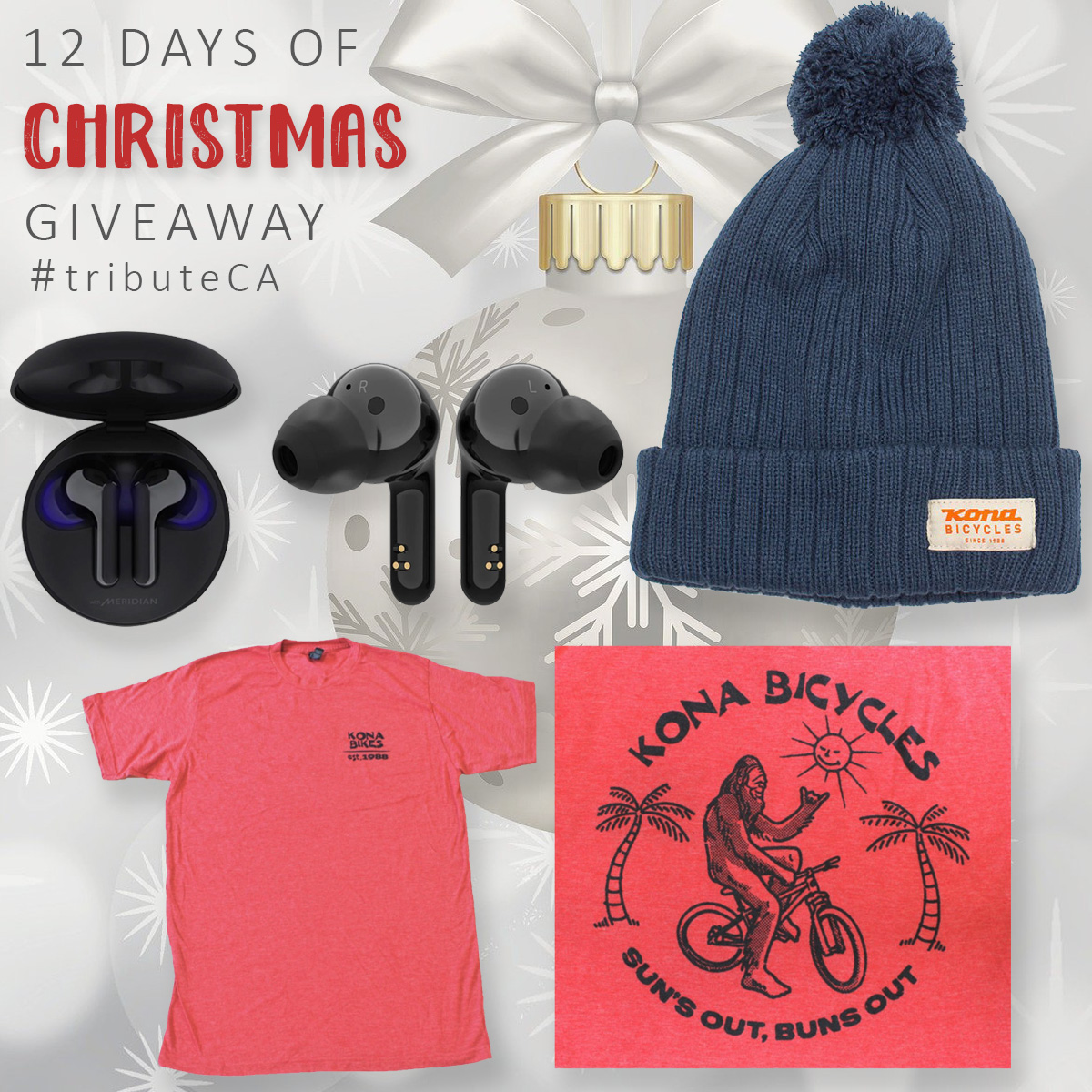 December 10, 2020 | 2,112 Comments
On the 10th Day of our 12 Days of Christmas Giveway, we have special gifts that would be perfect for anyone including LG Wireless Earbuds & Kona Bikes gear!
---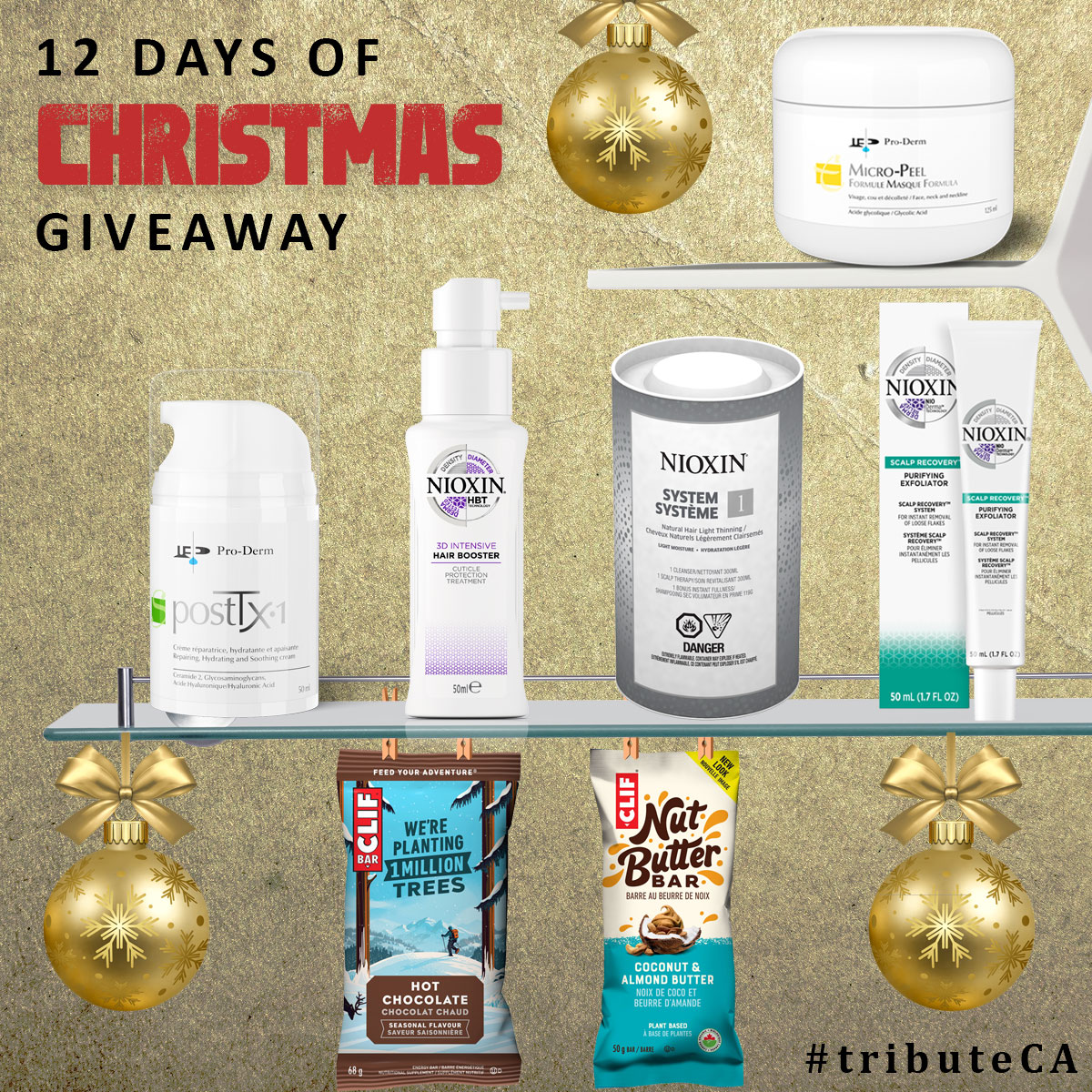 December 9, 2020 | 1,040 Comments
Today's giveaway is a prize pack of beautiful gift sets from Nioxin and Pro-Derm. These are perfect to treat yourself or give as gifts! Check out how to win!
---