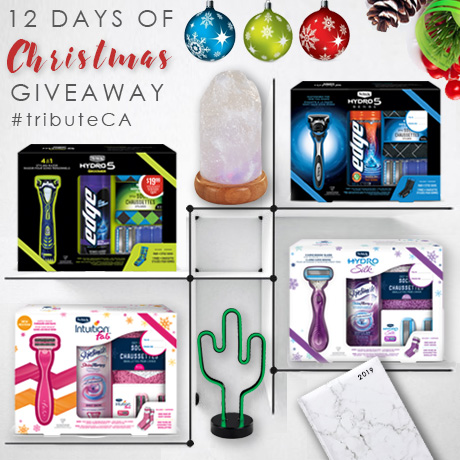 Today's gift pack is for men, women and maybe even children.
Make sure to also check out and follow our Tribute Movies Instagram for more (and different) prizes and to increase your chances of winning.
First up is a $150 gift card from Staples Canada. What can you use this gift card for? The trendsetter can buy these Decorative Lights, $15.98, in the shape of a cactus, while the gratitude guru can invest in a Marble Journal, $29.99 or a Mini USB Salt Lamp, $16.98.
There's also some skincare to spoil the men in your life. The Bulldog skincare kit is valued at $29.99. Adding to the men's essentials, we have the Schick Hydro 5 Groomer, $19.99, and the Schick Hydro Sense, $16.99.
We also have something for women. We have Schick Hydro Silk and Schick Intuition f.a.b., each valued at $16.99.
The total value of this prize pack is $250.95. To win this pack, simply leave a comment below telling us what is the best gift you ever received.
Congrats Joe Dimaria on winning this giveaway!