14 Horror Movies Based on True Events
By A A on October 27, 2016 | 11 Comments
There's nothing quite as scary as a good old-fashioned horror movie. But what makes some of these films even scarier? Well, they were based on true events… As in they KIND OF, SORT OF ACTUALLY MAY HAVE HAPPENED. We decided to put together a list of 14 Horror Movies Based On True Events. Good luck sleeping tonight!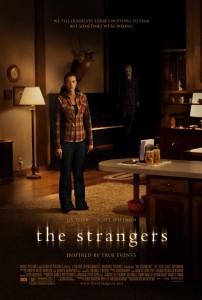 #1. The Strangers (2008)
"… because you were home." This movie has it all, psychopaths and murders and torture, oh my! Director Bryan Bertino drew inspiration from the murders by serial killer Charles Manson and his "family" that took place near his childhood home in the Los Angeles area in 1969. Love gripping movies that scare until the very end? If yes, then this is the flick for you. Don't forget to lock your doors!
Trailer: The Strangers
#2. The Texas Chainsaw Massacre (1974)
This movie (and the various sequels and remakes) is loosely based on America's infamous serial killer, Ed Gein, who had nine human skin masks in his possession at the time of his arrest. Creepy, right? Gein died of respiratory failure due to lung cancer at the age of 77 in 1984 while at the Mendota Mental Health Institute.
#3. A Nightmare On Elm Street (1984)
Love blood, gore and a knife-fingered ghost? Then this is the movie for you! The makers of this film were inspired by a group of Laotian refugees who had died in "throes of a nightmare." The medical reports said there was nothing wrong with them physically… 1, 2 Freddy's coming for you!
Trailer: A Nightmare on Elm Street
#4. Child's Play (1988)
The movie script was loosely based on a nurse who allegedly put a voodoo curse on author Robert Eugene Otto, which transformed one of his childhood dolls into a nighttime menace. We all have seen scary movies with possessed dolls, but knowing that the doll really existed adds to the nightmare. Make sure to keep an eye out for any wandering action figures tonight!
#5. Zodiac (2007)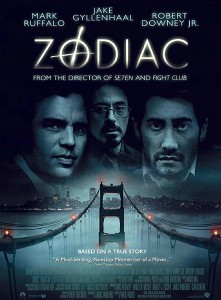 This movie is based on a serial killer who called himself the "The Zodiac Killer," who operated in northern California in the late 1960s and early 1970s. Although the Zodiac claimed 37 murders in letters to the newspapers, investigators agree on only seven confirmed victims, two of whom survived. The creepiest part? The killer's identity remains unknown to this day and the case is still open.
Trailer: Zodiac
#6. The Amityville Horror (1979)
The movie is based on the events that took place in 1975 at 112 Ocean Avenue in Long Island, New York at the house of the Lutz family in Amityville. This has been a much discussed case among paranormal researchers and continues to mystify horror fans around the world!
#7. The Haunting In Connecticut (2009)
The plot of this movie is nothing new: You buy a new dream house and you are not happily received by the ghosts that haunt its location. What is extra scary about this case is that we know this really happened to Al and Carmen Snedeker whose house was built over a former funeral parlor. Bad luck!
Trailer: The Haunting In Connecticut
#8. The Exorcist (1973)
The Exorcist is based on the 1971 novel of the same name by American writer William Peter Blatty, which in turn is based on the real life experience of a boy named Roland Doe, who was reportedly possessed by demons in 1949. The exorcism was so scary that there have been books written by people who witnessed it. This story (and movie) will give you goosebumps, all for real reasons.
Trailer: The Exorcist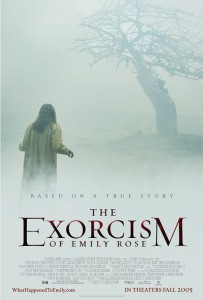 #9. The Exorcism Of Emily Rose (2005)
This movie is based on the real life of Anneliese Michel, who was reportedly so fiercely possessed by demons that her exorcism took nearly a year to fully complete. It is one of the most famous exorcisms of all time and the creepiest part is that it likely happened…
Trailer: The Exorcism of Emily Rose
#10. Jaws (1975)
Based on Peter Benchley's novel of the same name, the book and the movie were inspired by an actual fisherman in Long Island, New York. Frank Mundus was a shark fisherman who is said to have the same traits and mannerisms Quint (actor Robert Shaw) has in the movie. Mundus himself agreed on his website that Quint was the fictionalized version of himself, saying: "Yes, he was. He knew how to handle the people the same way I did. He also used similar shark fishing techniques based on my methods."
Trailer: Jaws
#11. Wolf Creek (2005)
The story: three backpackers are driving through the Australian outback when their car breaks down. They are then found by a man, taken back to his home, and bad things (like… really bad things) happen to them. The story is based on a few different true crimes in Australia: In the 1990s Ivan Milat kidnapped backpackers who were hitchhiking and tortured them in the forest. Similarly, Bradley John Murdoch abducted two tourists in the 2000s.
Trailer: Wolf Creek
#12. Monster (2003)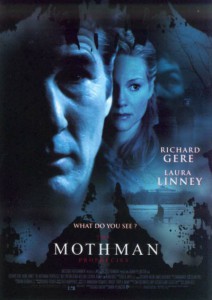 Aileen Wuornos is a pretty famous figure after Charlize Theron portrayed her in the 2003 movie. She was a former prostitute and a victim of abuse herself, who then became a serial killer, killing seven men in Florida between 1989 and 1990. She first claimed that she killed each man in self defense but later said she hated people and would kill again if given the opportunity.
Trailer: Monster
#13. The Mothman Prophecies (2002)
There was allegedly a real Mothman of Point Pleasant, West Virginia. The first amazing newspaper report about the being was published in 1966, titled "Couples See Man-Sized Bird … Creature … Something." Is there a headline better than that? Many people saw this strange figure in the area — it was described as "a large flying man with ten-foot wings." Scary.
Trailer: The Mothman Prophecies
#14. Open Water (2003)
Two scuba divers were left behind by their diving boat by accident in both the movie and real life. Tom and Eileen Lonergan (the real people who inspired the story) disappeared near the Great Barrier Reef in Australia and were never found again.
Trailer: Open Water
What are YOUR favorite horror movies based on real life events? Sound off in the comments section or let us know on Facebook, Twitter or Instagram!
---
---
---
---
Similar Articles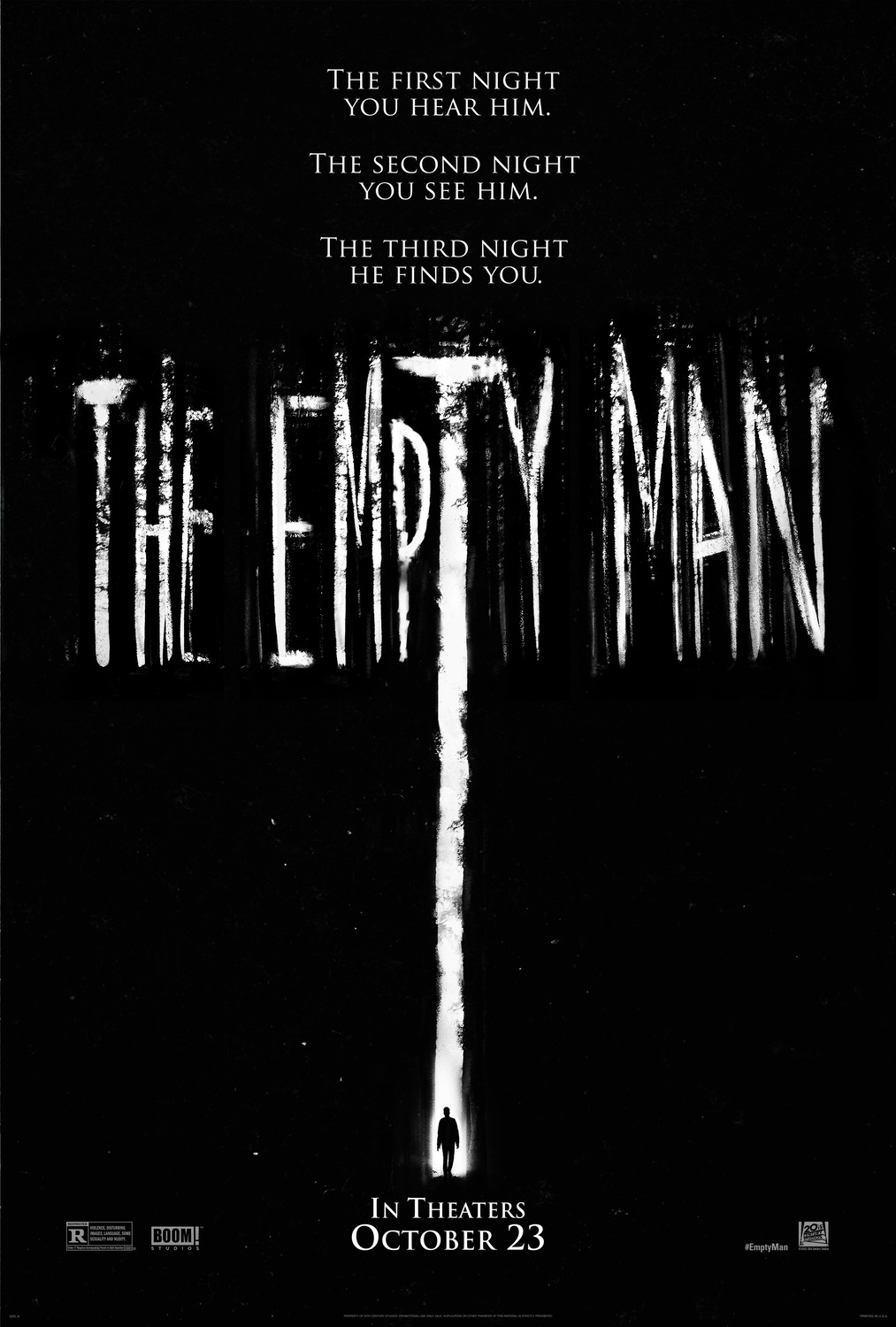 October 23, 2020 | Leave a Comment
Check out which new movies are coming to theaters, as well as some fun Halloween-themed re-releases just in time to get you in the mood for the spooky night!
---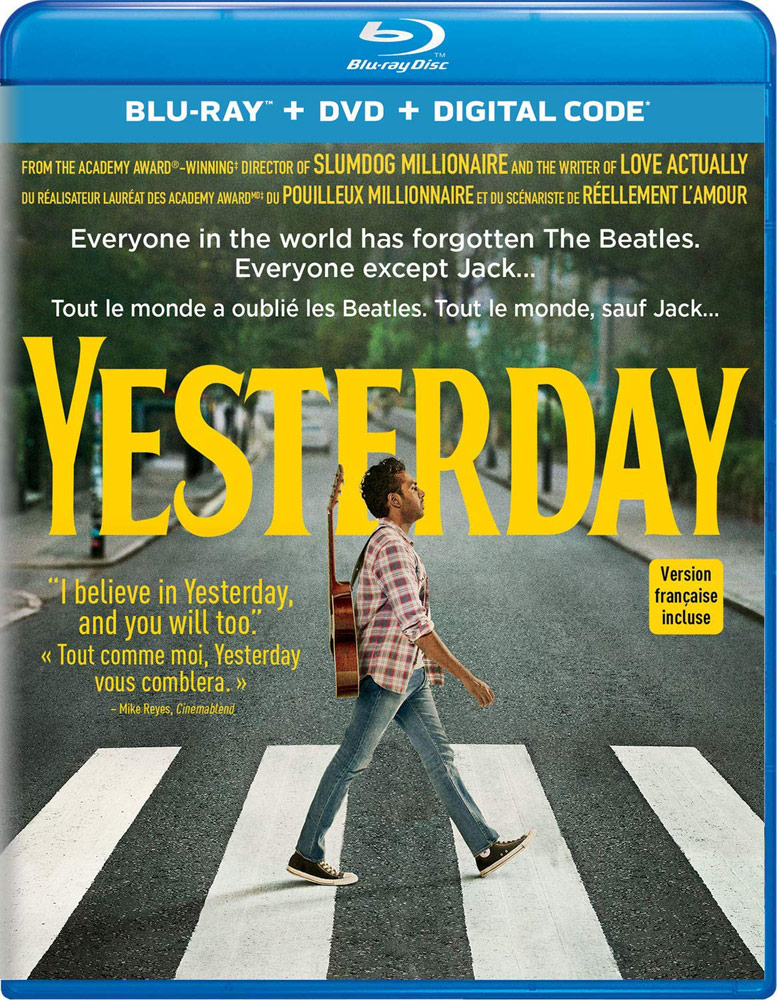 September 24, 2019 | Leave a Comment
One of the biggest hit movies of the summer is coming out today on Blu-ray and DVD: Yesterday, plus three more films. Click here to read all about them.
---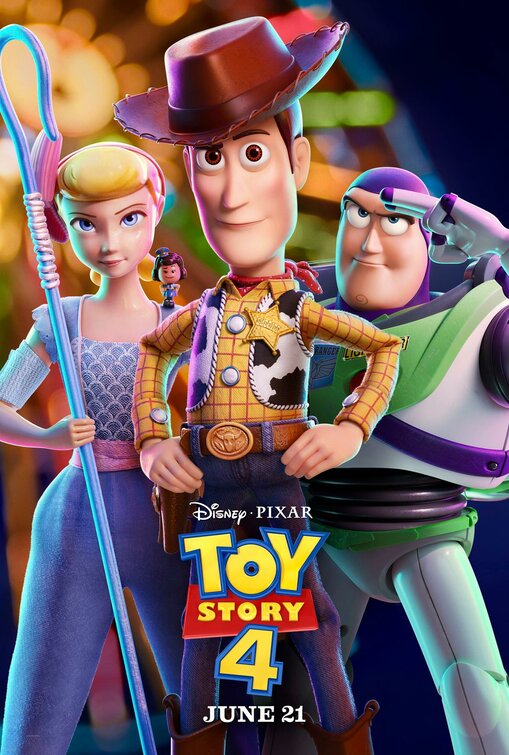 June 23, 2019 | 1 Comment
The Toys are back in town in Toy Story 4, a decade after their last adventure as the trail-blazing series continues to soar to new heights for Disney and Pixar.
---