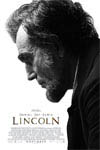 The American film Lincoln has picked up 10 nominations for the 2013 BAFTA Film Awards, the British equivalent of the Academy Awards, including Best Film. Others nominated in the coveted Best Film award category include Argo, Les Misérables, Life of Pi and Zero Dark Thirty. Despite the high number of nominations award for his film, Steven Spielberg, who directed Lincoln, did not get a Best Director nomination.
Les Misérables, which received almost as many nominations with nine, is up for Outstanding British Film, competing with the latest  James Bond movie Skyfall, Anna Karenina, The Best Exotic Marigold Hotel, and Seven Psychopaths. Life of Pi also received nine nominations.
Stephen Fry will host the 65th BAFTA Film Awards ceremony at the Royal Opera House, Covent Garden on February 10, 2013.
Full list of nominees:
BEST FILM
• Argo
• Les Misérables
• Life of Pi
• Lincoln
• Zero Dark Thirty
OUTSTANDING BRITISH FILM
• Anna Karenina
• The Best Exotic Marigold Hotel
• Les Misérables
• Seven Psychopaths
• Skyfall
OUTSTANDING DEBUT BY A BRITISH WRITER, DIRECTOR OR PRODUCER
• The Imposter
• McCullin
• Wild Bill
• The Muppets
• I Am Nasrine
FILM NOT IN THE ENGLISH LANGUAGE
• Amour
• Headhunters
• The Hunt
• Rust and Bone
• Untouchable
DOCUMENTARY
• The Imposter
• Marley
• McCullin
• Searching for Sugar Man
• West of Memphis
ANIMATED FILM
• Brave
• Frankenweenie
• ParaNorman
DIRECTOR
• Amour – Michael Haneke
• Argo – Ben Affleck
• Django Unchained – Quentin Tarantino
• Life of Pi – Ang Lee
• Zero Dark Thirty – Kathryn Bigelow
ORIGINAL SCREENPLAY
• Amour
• Django Unchained
• The Master
• Moonrise Kingdom
• Zero Dark Thirty
ADAPTED SCREENPLAY
• Argo
• Beasts of the Southern Wild
• Life of Pi
• Lincoln
• Silver Linings Playbook
LEADING ACTOR
•Ben Affleck – Argo
•Bradley Cooper – Silver Linings Playbook
•Daniel Day-Lewis – Lincoln
•Hugh Jackman – Les Misérables
•Joaquin Phoenix – The Master
LEADING ACTRESS
•Emmanuelle Riva – Amour
•Helen Mirren – Hitchcock
•Jennifer Lawrence – Silver Linings Playbook
•Jessica Chastain – Zero Dark Thirty
•Marion Cotillard – Rust and Bone
SUPPORTING ACTOR
•Alan Arkin – Argo
•Christoph Waltz – Django Unchained
•Javier Bardem – Skyfall
•Philip Seymour Hoffman – The Master
•Tommy Lee Jones – Lincoln
SUPPORTING ACTRESS
•Amy Adams – The Master
•Anne Hathaway – Les Misérables
•Helen Hunt – The Sessions
•Judi Dench – Skyfall
•Sally Field – Lincoln
ORIGINAL MUSIC
• Anna Karenina
• Argo
• Life of Pi
• Lincoln
• Skyfall
CINEMATOGRAPHY
• Anna Karenina
• Les Misérables
• Life of Pi
• Lincoln
• Skyfall
EDITING
• Argo
• Django Unchained
• Life of Pi
• Skyfall
• Zero Dark Thirty
PRODUCTION DESIGN
• Anna Karenina
• Les Misérables
• Life of Pi
• Lincoln
• Skyfall
COSTUME DESIGN
• Anna Karenina
• Great Expectations
• Les Misérables
• Lincoln
• Snow White & the Huntsman
MAKE UP & HAIR
• Anna Karenina
• Hitchcock
• The Hobbit: An Unexpected Journey
• Les Misérables
• Lincoln