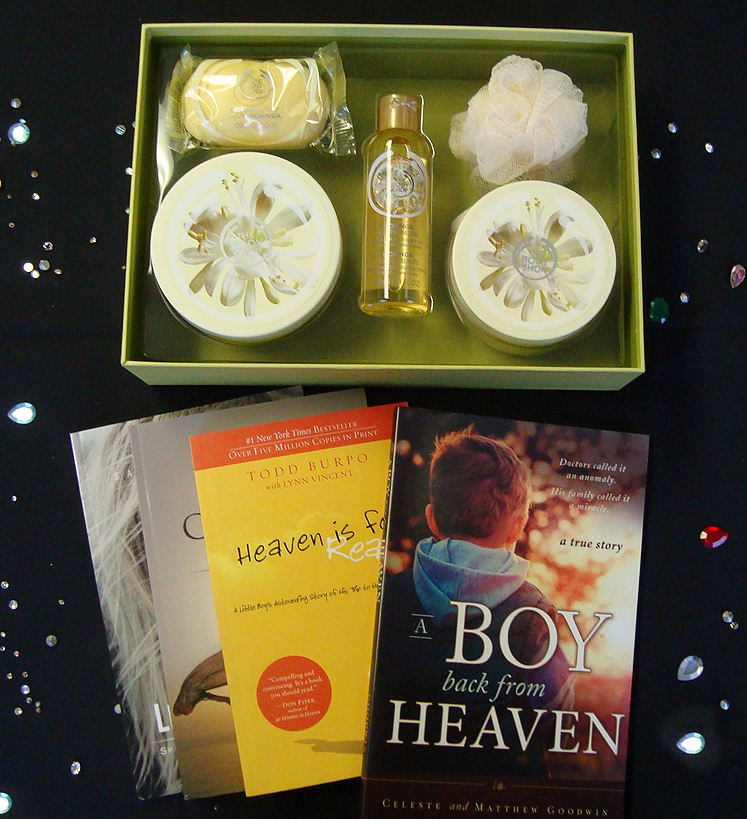 It's time to grant wishes so why don't you grant your loved one a body care wish with a deluxe bath and body set? We have teamed up with The Body Shop to give one lucky winner >The Body Shop Moringa Premium Selection which includes a Moringa Body Butter, Moringa Body Scrub, Oil Moringa, Soap Moringa and Cream Bath Lily. As well, each purchase of this gift sends a child in a war-torn area to school! This Moringa lover set is valued at $45.
Have you seen Heaven is For Real? With all the demand for this story, we decided to give away the Heaven is for Real book along with A Boy Back from Heaven book. We are also adding the Spring Island Trilogy Book One and Two: Cherish the Past and Live for Today by Sandra Steiner ($22).
The total value of today's give away is $99. To win, simply leave a comment below to tell us who do you have the hardest time shopping for? Congratulations to Daniel Barta, winner of our Day 10 prize.