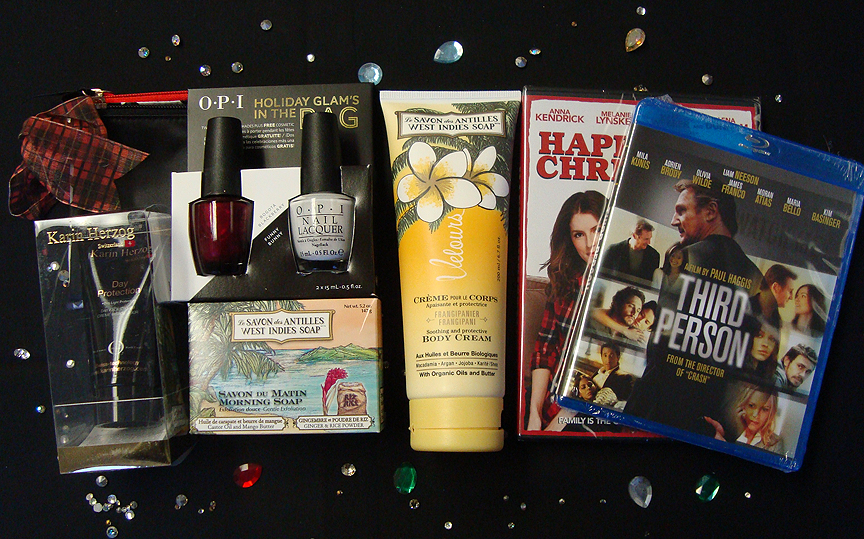 It's all about giving back this season and we are happy to give our fans a few goodies every day. Today's giveaway celebrates beauty with a few special gifts.
Topping our prize pack is the Karin Herzog Day Protection ($52), which is an absolute must for the varying temperatures in Canada. Who wouldn't want to own or gift this? Also making this prize pack valuable is the Bella Vita West Indies Cream and Exfoliating Soap ($21).
You should get ready to flaunt your well-manicured fingers in style, as we are giving away the O.P.I. Holiday Glam's in the Bag, making it truly the most wonderful time of the year.
Movies simply complete any gift set, especially if it's about Christmas! We are adding a a Happy Christmas DVD starring Anna Kendrick (retail value $23), and a Third Person Blu-ray starring Liam Neeson (retail value $25) for all you movie lovers.
Today's giveaway is valued at $119. To win this giveaway, leave a comment below to tell us what is the best gift you ever received? Congratulations to Sarah Henson, who won our Day 11 prize pack