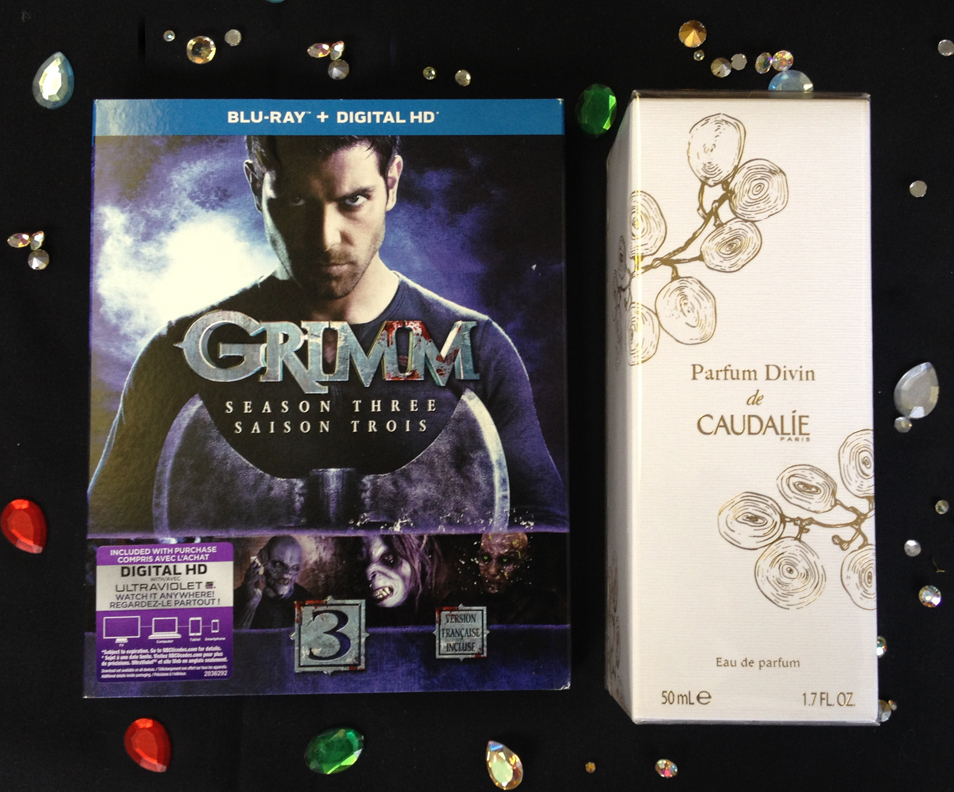 Today's prize pack will give the winner an opportunity to relax in front of the television watching the hit show Grimm Season Three. Also included is the classic scent Caudalie has based on their acclaimed oils and candles.
Fans of Grimm will love the third season of the series. With 22 episodes, viewers are left in awe as Roaslee and Monroe gear up for their wedding, only to end with an epic finale, all thanks to Nick. (Retail value $64.99)
Caudalie Parfum Divine blends together an iconic, vibrant and fresh smell with hints of Pink Pepper, Grapefruit, Rose, Cedar Wood, Vanilla, White Musk to provide a subtle but signature scent. (Retail value $72 )
If you would like to be eligible to win this great prize pack, comment below and tell us your favorite TV series of all time. Congratulations to Sherri Smith, who won our Day 19 prize pack!