A Beautiful Day in the Neighborhood – movie review
By Alexandra Heilbron on November 21, 2019 | 6 Comments
A Beautiful Day in the Neighborhood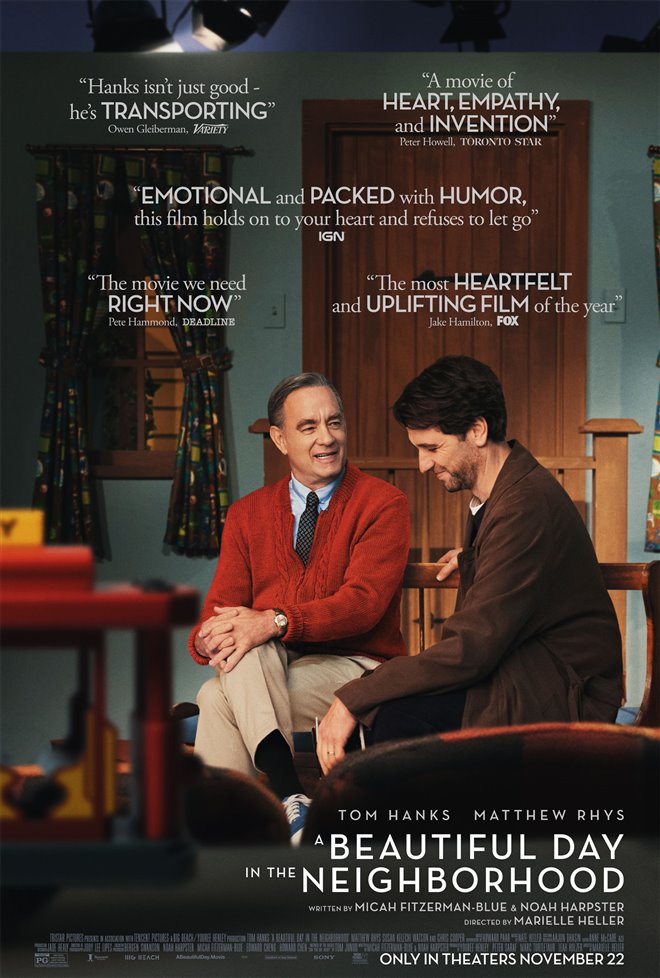 stars Tom Hanks as Fred Rogers, the star of the long-running childrens' program Mister Rogers' Neighborhood, but it isn't technically a biopic. The story actually follows a cynical journalist named Lloyd Vogel, who's going through a difficult time when he's given an assignment to write a profile about Fred Rogers for a national magazine.
For audiences who've never seen Mr. Rogers' show, which ran from 1968 to 2001 on PBS, or who haven't seen the 2018 award-winning documentary about Rogers titled Won't You Be My Neighbor?, this may be a different experience from those who are familiar with him, although you'll slowly get to know the television host through Lloyd's eyes.
I'd never seen Mister Rogers' Neighborhood and although I'd heard of Rogers, I didn't know what he was all about until I saw the documentary about him last year. It took me by surprise and hopefully this film, if this is your first exposure to Mr. Rogers, will similarly take you by surprise.
I saw A Beautiful Day in the Neighborhood with a large audience, many of whom began sniffling about one-third of the way into the movie. It began with the scene in which Mr. Rogers and Lloyd travel by subway — and what happens when the much-beloved TV host is recognized by children on the subway car.
The movie is loosely based on an Esquire magazine cover story about Fred Rogers, written by journalist Tom Junod. Although Lloyd is based on Junod, much of the story is fictional. However, there are real-life events included in the movie as well, such as the subway scene, which is detailed in the Esquire article.
There are many similarly moving scenes in the movie as we learn more about Lloyd and the anger he's holding onto from childhood, and we learn how in tune Mr. Rogers is to people's feelings. He wants to help children most of all, and we see that in several instances, such as when he stops the show to take time to talk to an autistic boy.
When Lloyd is given the assignment at the beginning of the movie, he balks, believing Mr. Rogers is just another entertainer putting on an act. Over the course of the movie, as Lloyd tries to interview Mr. Rogers, he discovers he's the one being interviewed. Lloyd has a serious issue with his father, played brilliantly by Chris Cooper. Mr. Rogers can see that Lloyd is struggling with something and wants to help him. Although Lloyd tries to turn things around so he can dig deeper into who Mr. Rogers is, he slowly comes to learn about him through his actions, rather than through an interview.
As Mr. Rogers, Tom Hanks is superb. He channels the man, picking up his speaking cadence, his mannerisms and his movements. He shows us Rogers' inner beauty, his mild-mannered ways, his patience and his determination. The script doesn't just entertain, it delights and enlightens.
In short, it will provide you with a beautiful time at the movie theater. Click here to watch our interview with Enrico Colantoni, who plays Rogers' longtime friend/co-worker, Bill Isler.
5 out of 5 stars.
If you have seen A Beautiful Day in the Neighborhood and would like to rate/review it yourself, click here.
---
---
---
---
Similar Articles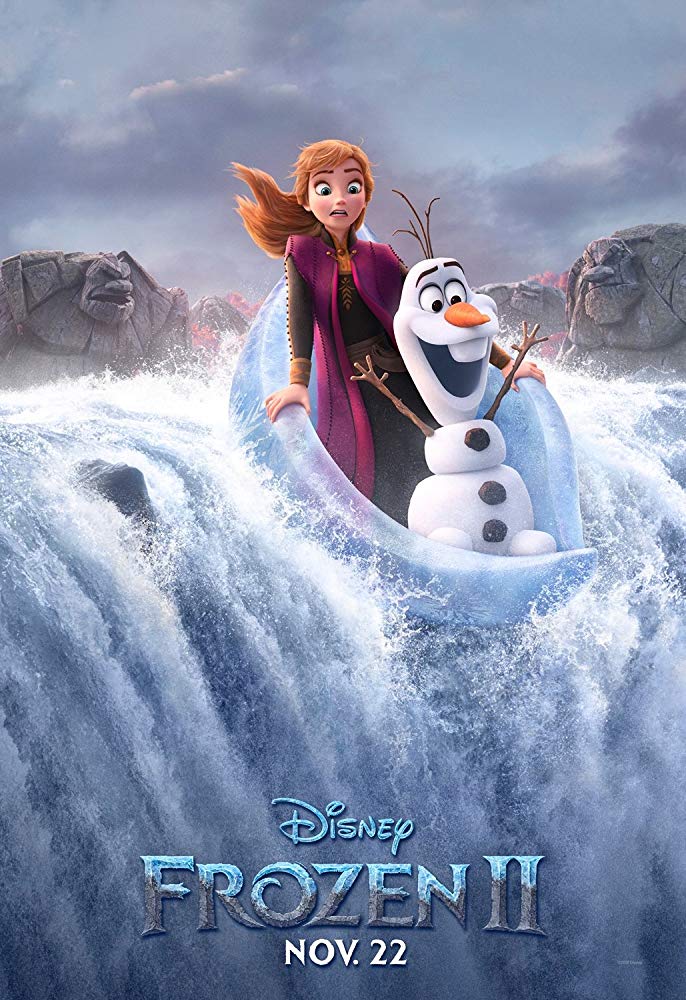 December 8, 2019 | 2 Comments
Frozen II achieved a hat-trick at the box office, holding onto the top spot for the third weekend in a row. Click to see what else made it into the top five.
---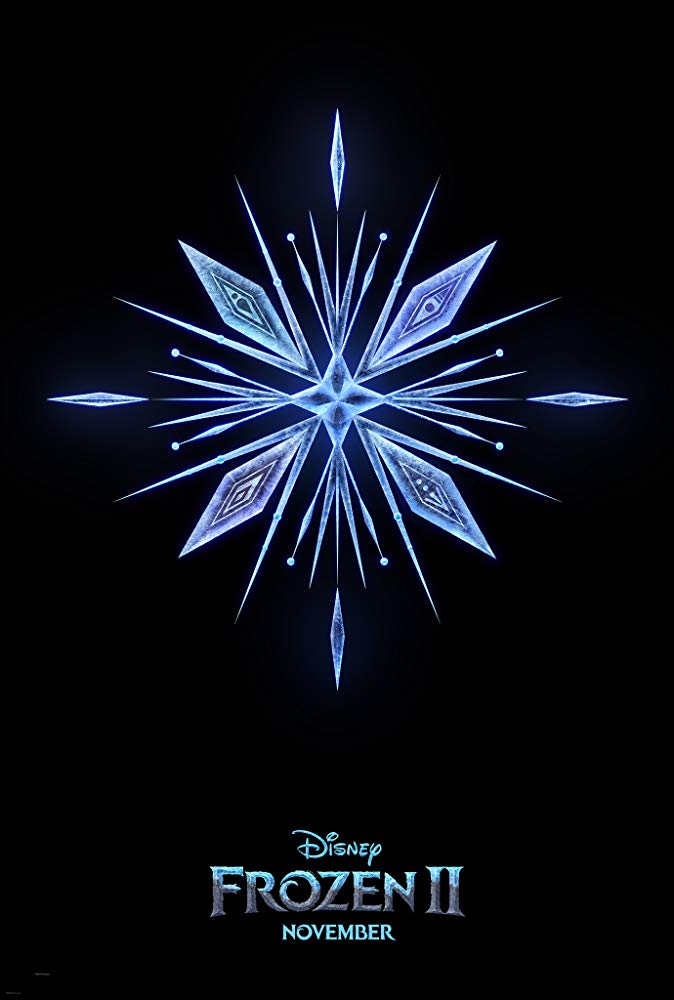 December 1, 2019 | Leave a Comment
Frozen II continued to break box office records in its second weekend, while the new movie Knives Out took second place, pushing Ford v Ferrari to third.
---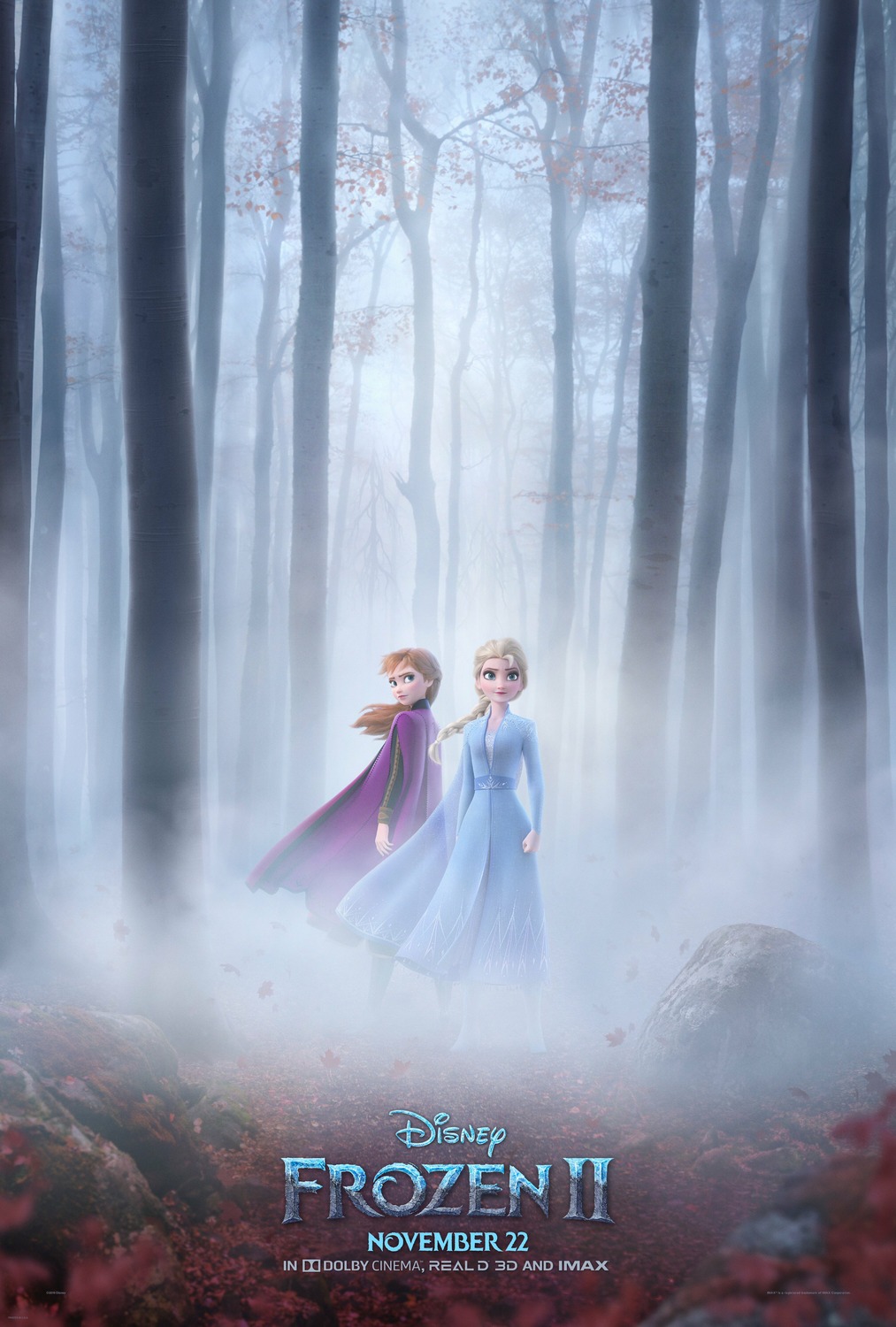 November 24, 2019 | 5 Comments
The animated sequel, Frozen II, debuted at the top of the weekend box office, breaking several records. Click to see which other new movies made the top five!
---