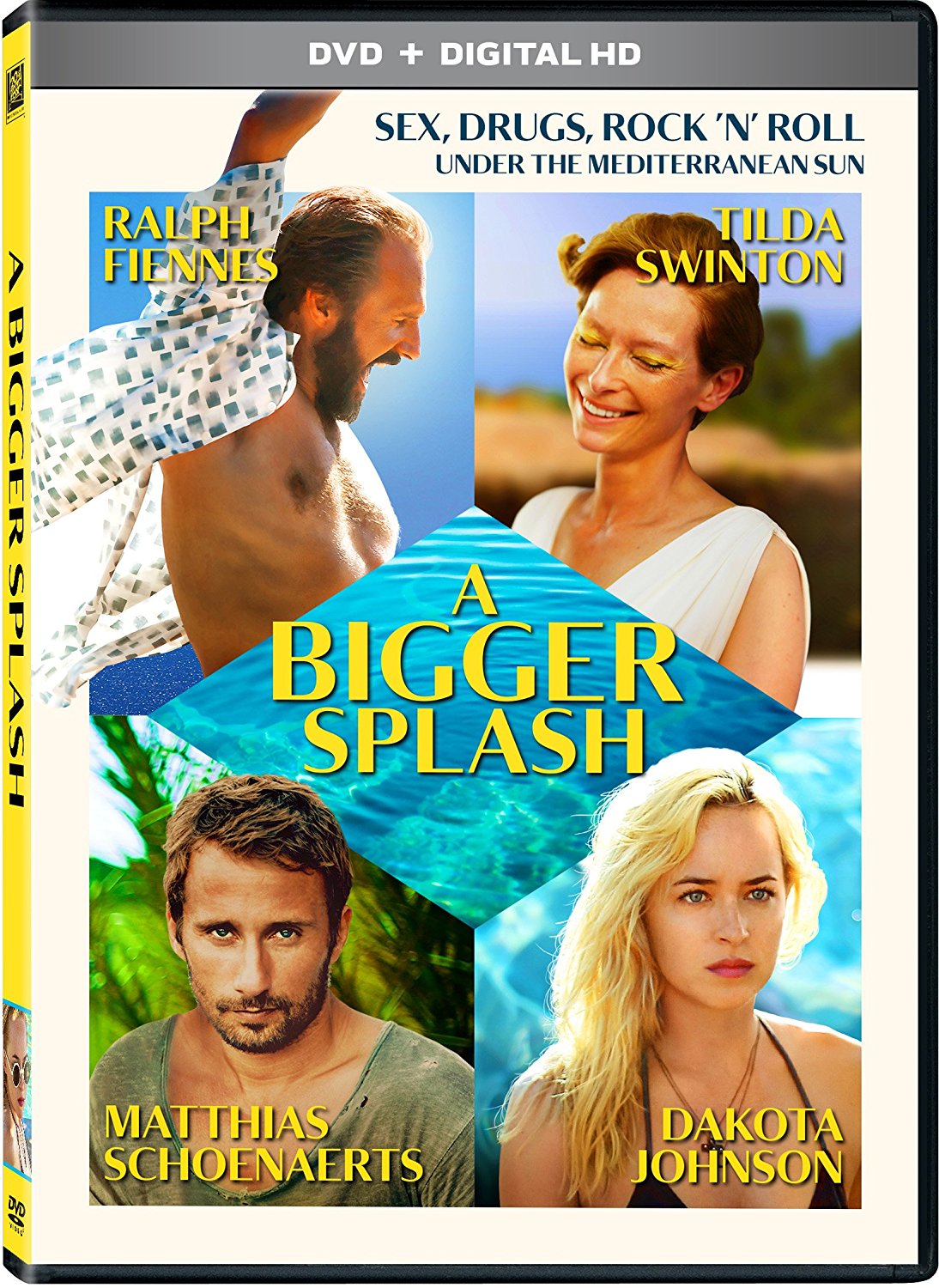 Director Luca Guadagnino returns to his native Italy after the 2009 Oscar-nominated I Am Love with the alluring and layered A Bigger Splash. A loose remake of Jacques Deray's 1969 La Piscine (The Swimming Pool), the film is set on the picturesque Italian island of Pantelleria and profiles the complexities of four diverse, self-entitled characters. Their intertwining, turbulent relationships with one another are meticulously laid bare.
Tilda Swinton portrays rock diva Marianne Lane, who's been rendered wordless by throat surgery and is blissfully vacationing at a villa with her hunky, recovering alcoholic boyfriend, Paul De Smedt (Matthias Schoenaerts). Their beautiful harmony is disrupted, however, by the unexpected arrival of music producer Harry Hawkes (Ralph Fiennes), who is a former lover of Marianne's, and his quietly provocative daughter Penelope Lannier (Dakota Johnson). As the four individuals coexist under the same roof, their jealousies, insecurities and flaws are exposed.
The performances delivered in A Bigger Splash are what make the most waves. Tilda shines in a nuanced, speechless part (save for a few forced whispers) and relies heavily on her striking blue eyes for powerful expression. According to rumor, the original screenplay for the film afforded Marianne pages of dialogue but Tilda only agreed to take on the role if she didn't talk.
As painfully annoying as he is, Harry demands a brazen performance from Ralph. The grandiose gestures and exaggerated expressions are irritating, but Ralph masters them in convincing fashion. The manner in which he traipses around with limbs flailing is a departure from the characters he's portrayed in the past. Harry's fiery efforts to rekindle a long-extinguished flame with Marianne are shameless and evoke empathy.
Matthias seamlessly loses himself in Paul, camouflaging the character's inner chaos in a calm disposition. As possessive as Paul can be, he is fiercely devoted to Marianne and exhibits genuine concern for her, despite an obvious, unquenchable attraction to Penelope.
Dakota demonstrates more range, finesse and subtlety than her Fifty Shades of Grey character permitted. Penelope is well in tune with the sway of her sexuality and is cunning enough to employ it to her advantage, a chord Dakota strikes with precision. In one scene, Ralph and Dakota perform a duet of "Unforgettable" and she showcases a sweet, sultry voice that is surprisin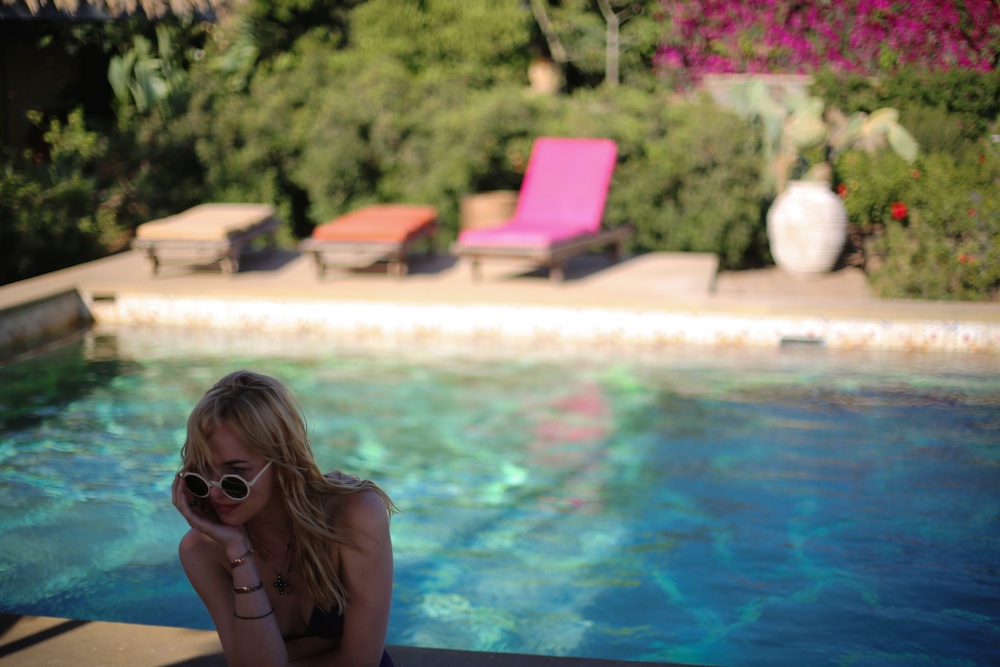 gly easy on the ears.
The remarkable location is as central an element to the hypnotic and heady film as the characters. From the rigid terrain of its rock formations to the beguiling beauty of its surrounding waters, Pantelleria is portrayed exquisitely. Credit here goes to cinematographer Yorick Le Saux, who teamed up with both Luca and Tilda on I Am Love and also served as director of photography on the striking Only Lovers Left Alive (which Tilda headlined).
Giulia Piersanti's costume design accentuates the visual appeal of A Bigger Splash. The European fashion that is featured is elegant and runway-ready, and Marianne's daily ensembles in particular are an aspect of the film viewers anticipate, like the next explosion between the tense characters.
The soundscape of the film is a talking point as well. A dramatic score contrasts some of the lighter, friction-free moments, while impassioned scenes and charged moments are left unaccompanied by music. A few welcome tracks by The Rolling Stones assist in offering the film a dynamic tone.
David Kajganich's screenplay, which is based on a story by Alain Page, is well-crafted. The pace drags at moments, but the stunning backdrops of the scenes don't leave the viewer fatigued.
A Bigger Splash is prone to unusually quick cuts, and this is a consequence of Walter Fasano's editing — another member of the I Am Love team.
The portrait of twisted, evolving relationships that emerges from A Bigger Splash is intoxicating. The audience finds itself swimming in the deep end of a fragile, complex character study that swells as sunburns form and searing emotional wounds are revealed. Sexual tensions bake as tempers flare under the scorching Italian sun, leaving the viewer engulfed in the film and wholly gratified.
If you've taken the plunge and seen A Bigger Splash, share your thoughts by rating/reviewing it here. ~Matthew Pariselli