A Dog's Journey as heartwarming as first film – Blu-ray review
By Tribute on August 20, 2019 | Leave a Comment
A Dog's Journey is a touching sequel to the 2017 film A Dog's Purpose, based on the 2012 novel of the same name by W. Bruce Cameron.
The heartwarming film, which stars Dennis Quaid, Marg Helgenberger, Betty Gilpin, and Kathryn Prescott, is narrated from a dog's perspective by Josh Gad.
The film begins with lifelong buddies Ethan (Quaid) and his dog Bailey (Gad), who live on a farm with Ethan's wife Hannah (Helgenberger). We witnessed the friendship between the man and dog flourish in the preceding film A Dog's Purpose, and now Bailey, in his final moments of life, gains a new purpose when Ethan tells him to look over his only granddaughter, CJ.
Ethan and Hannah's son, Henry, died in an accident and ever since, his wife Gloria (Gilpin) and daughter CJ have been living with them on the farm. That is, until Gloria is led to believe CJ's grandparents want to take CJ from her, and so she leaves with her young daughter.
Gloria refuses to ever let CJ see her grandparents again. As for Bailey, that's another story.
The film flashes forward years later. Gloria is now an irresponsible drunk, basically absent in her daughter's life. CJ, now 11, does as she pleases, answers to no one and practically raises herself.
When CJ finds out her next door neighbor is selling puppies, she heads over. A beagle puppy latches onto her, and although CJ does not know it, it becomes apparent it is Bailey, reincarnated. From that moment on, Max, a.k.a. Bailey, becomes best friends with CJ and is by her side through thick and thin. The two take care of each other.
Throughout CJ's life, Bailey journeys back to her, knowing it's his duty to take care of her, just as he was instructed to do by Ethan.
This coming-of-age film is overwhelmingly emotional as we watch Bailey find his way back to CJ in a friendship that transcends time. The filmmakers got it right with this sequel based on the 2013 sequel novel. The film fully encompasses every relationship throughout CJ's life — we're never left wondering, or guessing with this movie.
Although there are plenty of canine films out there, and watching a dog pass over and over could get repetitive, this film works. It is not your typical picturesque family dynamic. CJ faces many hardships and overcomes many difficult relationships and situations. And although somewhat predictable at times, the film still manages to make your throat close up in a bid to fight back inevitable tears, dog after dog.
The returning actors in this sequel all did excellent jobs at portraying their characters once again, and the new cast did well at integrating themselves into the continuation.
Josh Gad deserves recognition for his role as the voice of Bailey in the franchise. To voice one dog is one thing, but Gad voices countless dogs, both male and female, big or small — he does it all. Although it's only one voice he depicts, to project emotion and excitement through an animal that doesn't show any facial expressions can be difficult — however, he never fails to deliver. Of course with several voice acting roles under his belt, including Olaf in Frozen, Gad is a master at his craft.
Another actor worth mentioning is the teenage CJ, played by Kathryn Prescott. The English actress portrays CJ with a soft nature, the opposite to her on-screen mother. Prescott does a fine job of playing a caring, altruistic character and she should have many films lined up after this one.
The animal actors in this film are well trained and full of energy, it was amazing to see so many different dogs use their talent and skills. Additionally the bonus features are filled with over 30 minutes of extended footage, allowing us to gain exclusive behind-the-scenes access to the making of this film.
A Dog's Journey is an excellent sequel to the original and is sure to be enjoyed by all, especially dog lovers. ~Emily Chavez
Bonus Features
Deleted and Extended Scenes – Nine extra featurettes that did not make it to the final cut.
Gag Reel – A montage of bloopers and mishaps while working with the pups on set.
A Dog's Sequel – Filmmakers, cast and crew discuss why it was important to bring back Bailey in a sequel film.
Everyone's Best Friend – A look at the cast's personal pets and what their furry friends mean to them.
Working with Dogs – Cast and crew discuss the perks of working with animals on set.
A Healing Journey – Dennis Quaid and Josh Gad discuss the significance in human-dog relationships and why a sequel was necessary.
Scoring the Journey – Director Gail Mancuso and composer Mark Isham discuss the musical scores in the film and their importance.
Feature Commentary With Director Gail Mancuso – Exclusive interview with the director of the film about cast, crew and production.
---
---
---
Similar Articles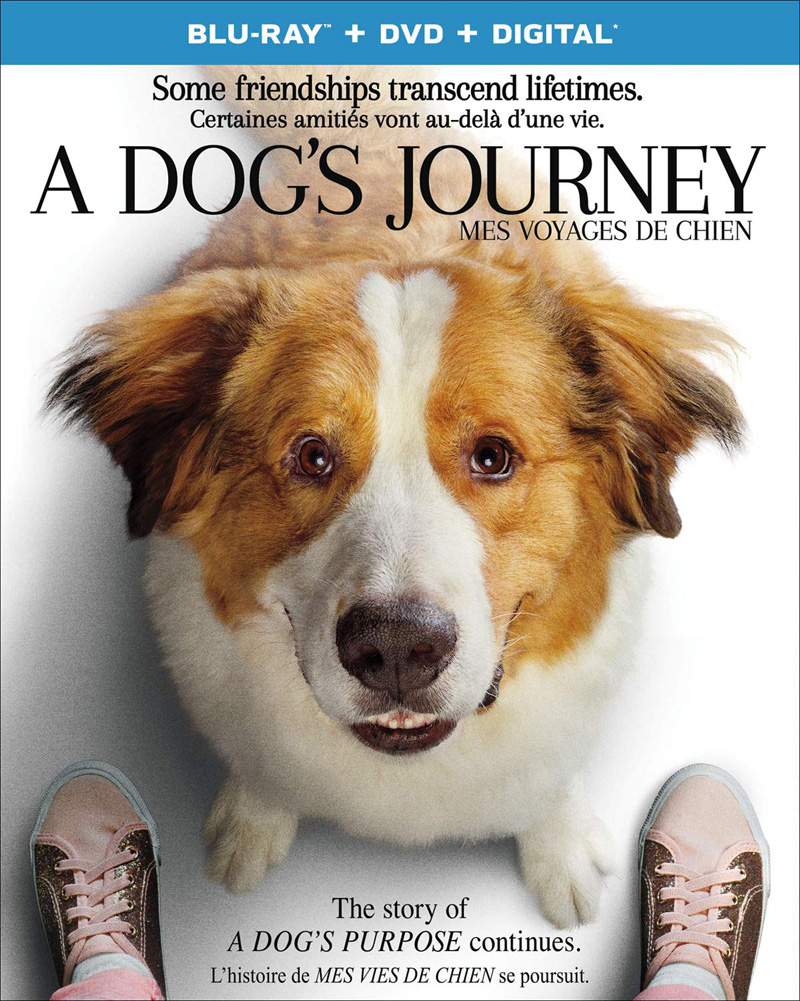 August 20, 2019 | Leave a Comment
Six new movies are available today on DVD and Blu-ray, including the heartwarming A Dog's Journey, the comedy The Hustle and the horror film, Brightburn.
---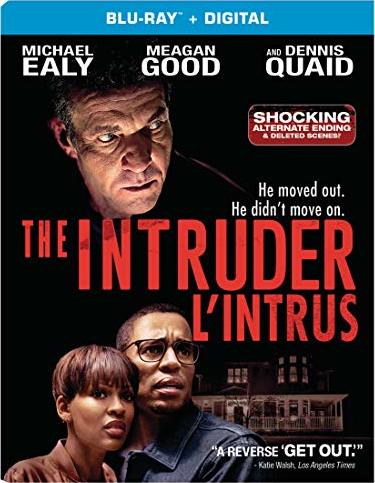 July 30, 2019 | 1 Comment
The Intruder's interesting premise and fascinating performance by antagonist Dennis Quaid as a homeowner reluctant to sell elevates the film beyond your standard home invasion fare.
---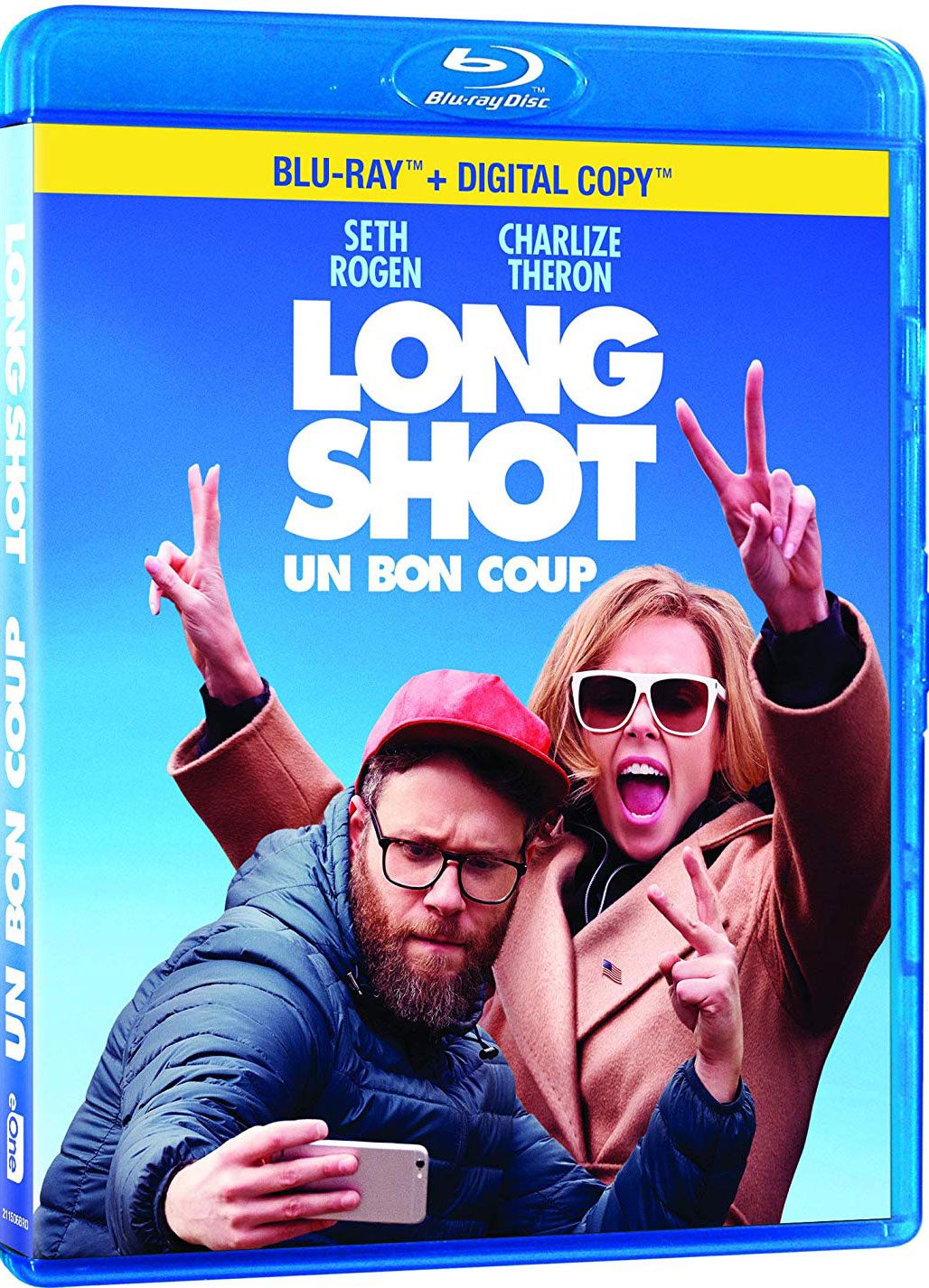 July 30, 2019 | Leave a Comment
This week's new DVD and Blu-ray releases include a rom-com, mystery and action-thriller. Click here to see the full list, plus descriptions and trailers.
---