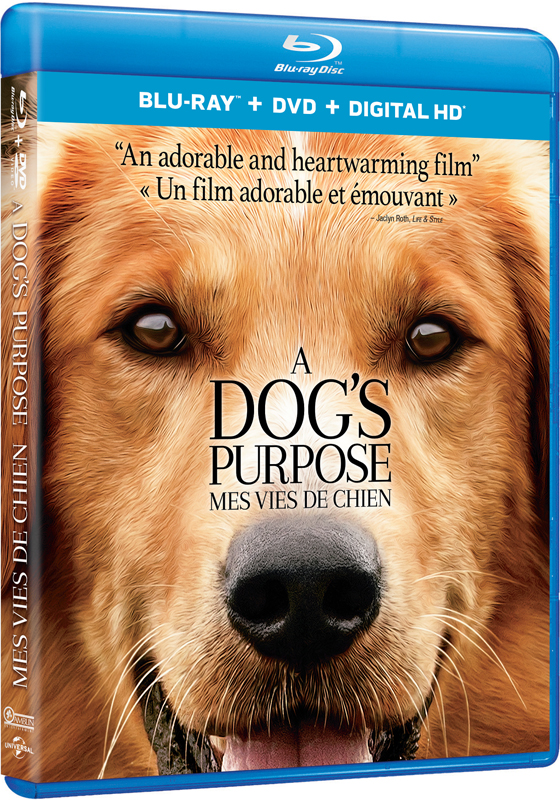 Based on the book of the same name by Bruce Cameron (who also co-wrote the screenplay), A Dog's Purpose will have every dog lover's heart melting from the first frame to the last. Personally, as someone who owns a dog, it was hard to not fall in love with this emotionally stirring movie.
However, there are moments in the film that may disturb viewers, including an alcoholic father abusing his family and a kidnapping that turns into a shootout with a police officer and his dog.
There also has been significant controversy surrounding the film since its release, with TMZ releasing behind the scenes footage of a terrified German Shepherd pressured into a pool as a stunt for the film. Since then, the company behind training the dogs for the film has denied any wrongdoing.
That being said, this movie is a film that tells a heartwarming story of a dog realizing its purpose in life, through the many different types of owners he has. What really stood out about the movie is that dogs are actually onscreen more than the human actors. You really get the feeling of the story being told through a dog's perspective on life.
Throughout the film we follow the different lives of Bailey (voiced by Josh Gad). Bailey starts off as a golden retriever who is rescued by a little boy named Ethan and Ethan's mother. He grows to love Ethan, and watches the boy grow up into a teenager.
He witnesses all the key moments in Ethan's life, including football games, his first love, and getting offered a college scholarship to Michigan.
Ultimately, the dog dies due to old age, but is reincarnated as another dog in a different part of the world. The cycle keeps repeating itself as Bailey deals with several owners through the years who treat him with many different levels of compassion and abuse.
Bonus features on Blu-ray: 
Deleted Scenes: In one scene we see Bailey the golden retriever soak Ethan and his girlfriend Hannah at the docks right after they finished drying off. In one of the other scenes, like so many times before, Bailey's ball gets stuck in a tree. This time though, Ethan is unable to grab the ball despite trying his best, because of his broken leg.
Lights, Camera, Woof: A behind-the-scenes look into how the movie was put together. We get introduced to the voice cast, including Josh Gad. We see how the dogs are trained and prepared to be on camera. We also get a small look at the neighborhood in Manitoba where the movie was filmed.
Outtakes: In addition to actors forgetting their lines, there are different scenes of the dogs on set being cute (sitting around or attacking the human actors with lots of love).
A Writer's Purpose: A Dog's Purpose author W. Bruce Cameron, who also is one of the screenwriters, along with his wife/co-screenwriter Cathryn Michon, tell how the story came together and what they hoped to accomplish with the film. ~Brenden Zerihun