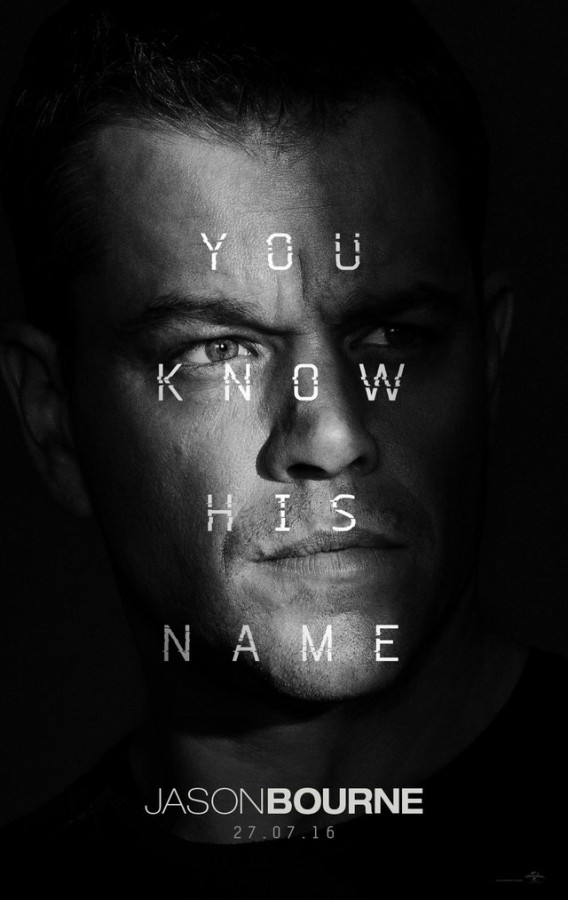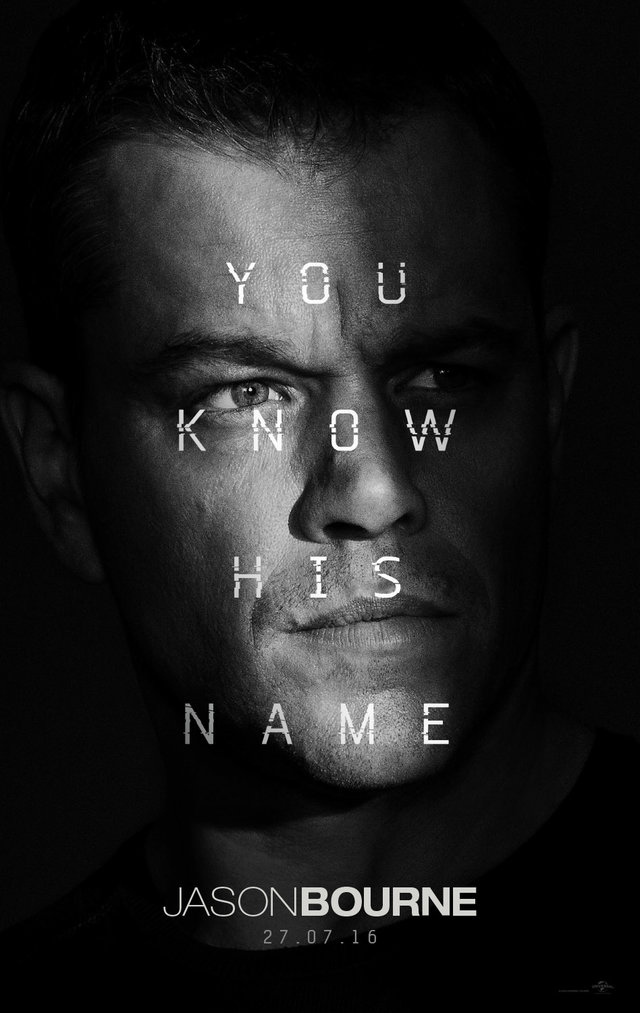 After nine long years, former assassin and current amnesic spy Jason Bourne is back.
Jason Bourne, the fifth installment of the Bourne series, is the long-awaited sequel that almost never happened. And just one chapter of a franchise with an incredibly laden history.
The character of Jason Bourne first appeared in the 1980 novel The Bourne Identity, written by the late Robert Ludlum. A foreign service officer and specialist in Far Eastern affairs, Jason Bourne is one of many aliases of David Webb. Bourne's long and complicated story begins on a ship in the middle of the Mediterranean Sea — as he wakes up with superhuman fighting skills and no recollection of his former identity.
The first novel was adapted to the small screen for a 1988 made-for-TV-movie, starring Richard Chamberlain as Jason Bourne. But the story didn't garner all that much attention until it hit the big screen in 2002, this time with Oscar winner Matt Damon in the titular role. Directed by Doug Liman, the action thriller deviated pretty drastically from the original source material, with Liman creating the fictitious Operation Treadstone as Bourne's main adversary.
The Bourne Identity grossed just over $212 million worldwide, and earned almost widespread critical acclaim (83 percent on Rotten Tomatoes). The consensus was that it was a spy genre film that defied typecasting because of its sharp wit and dark tone.
The next film, taken over by director Paul Greengrass, was The Bourne Supremacy. This 2004 chapter was received equally well compared to its predecessor (81 percent on Rotten Tomatoes), and fared even better at the box office, taking home nearly $300 million.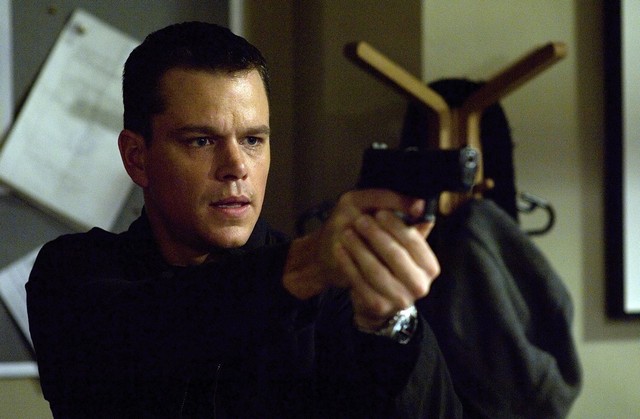 The Bourne Ultimatum followed in 2007, which finished its run as the most critically and commercially successful of the trilogy — earning nearly perfect critical praise (93 percent), three Oscars, and almost $450 million around the world. It was hailed as the "finest" installment of the series, with critics applauding Damon's powerful performance and Greengrass' even tighter direction. It seems as though both Damon and Greengrass had finally settled into the Bourne macrocosm and all that it could bring to the big screen.
This is where any actor would have ridden the cash cow far into retirement. However, Matt decided to leave the series. He said he had no plans to return to the franchise unless Greengrass was planning to do the same, and, unfortunately, the director was looking to pursue other interests. In an interview with GQ, Matt about opened up even further about his decision to depart, saying, "If you look at the first three movies, we kind of pounded that idea of identity and amnesia into the ground. We really got everything out of it that we could. So to reboot it, we need to come up with something completely new."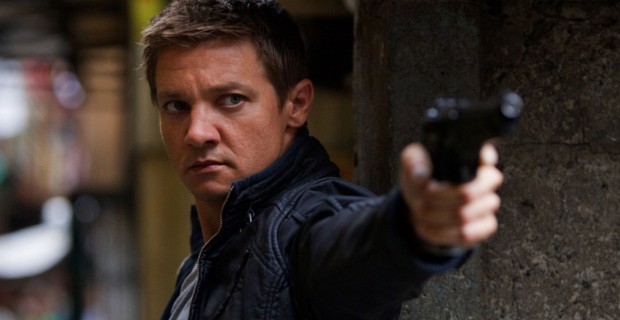 The fourth flick, The Bourne Legacy, went ahead anyway without its star and director. Set within the same Bourne universe, it depicted a different adventure and an entirely different protagonist — Aaron Cross, a government operative. Jeremy Renner stepped into the role of Cross and former Bourne screenwriter Tony Gilroy stepped into Greengrass' chair. When it was released in August 2012, the kind-of-sort-of sequel managed to gross over $270 million. Still a success, sure, but not quite at the same level of the three films which preceded it. But the real difference was in the critical reception — 55 percent at Rotten Tomatoes — that it just wasn't as compelling a story, despite good work from the very talented Renner.
The main problem with Legacy seemed to lie in that it was a Bourne movie without Jason Bourne. Aaron Cross was not Jason Bourne, Tony Gilroy was not Paul Greengrass, and Jeremy Renner, try as he might, was not Matt Damon. Throughout the span of the trilogy, Damon had completely embodied the character of Jason Bourne. It was an actor/character merger that audiences grew accustomed to, in the same way Tom Cruise will always be Ethan Hunt, or in the way that Daniel Craig's name will be forever linked to Bond's. And the stellar combination of Damon's everyman vigor and Greengrass' elegant sensibilities helped to earn the trilogy nearly one billion dollars over its five-year run.
Now, in a surprising turn of events, Damon is stepping back into Bourne's shoes in the upcoming Jason Bourne. He kept his promise regarding Greengrass, telling E! News in November 2014, "Paul Greengrass is going to do another one — that's all I ever said. I just needed him to say yes."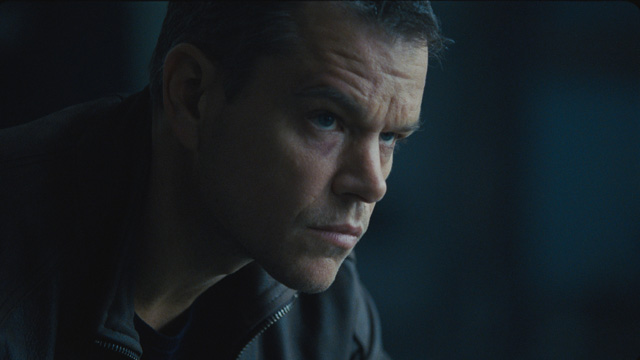 This installment is set 10 years after Bourne left the CIA and disappeared in Ultimatum. This time he's regained his memory and begins uncovering shocking and potentially dangerous secrets about his past, with the help of former Treadstone operative Nicky Parsons (Julia Stiles). Details still remain relatively mum about the reboot, but Damon teased to Total Film in June that "[Jason is] not in a good place."
Greengrass also spoke about the film, noting how different Bourne's life is compared to The Bourne Ultimatum, nine years prior.
"Part of the most interesting thing about doing the film was it made you think just how dynamically the world has changed since 2007, 2008," he said. "You were able to set Bourne in this quite new landscape with different concerns and different loyalties."
The director also made a point to stress there won't be any crossover from The Bourne Legacy.
"It's not anything to do with it at all," he said. "It was important to me that that not be part of our equation."
Bourne also stars Oscar winner and current It-Girl Alicia Vikander as gifted CIA agent Heather Lee tasked with tracking down Bourne, and Tommy Lee Jones as CIA director Robert Dewey.
From the trailers and what info we've learned so far, it seems like Jason Bourne will be like many of the flicks that studios hope will get butts in seats nowadays — a gritty and dark "origin story." Early reviews have been moderately lukewarm so far, with the flick currently sitting at 57 percent on Rotten Tomatoes, and the question of whether or not a fourth film was really necessary hanging in the air.
With nearly a decade since his last appearance, the real question remains: Do audiences still care about Jason Bourne? We'll just have to wait and see when the flick hits theaters this Friday (July 29).