A Most Violent Year not that violent – DVD review
By Alexandra Heilbron on April 7, 2015 | Leave a Comment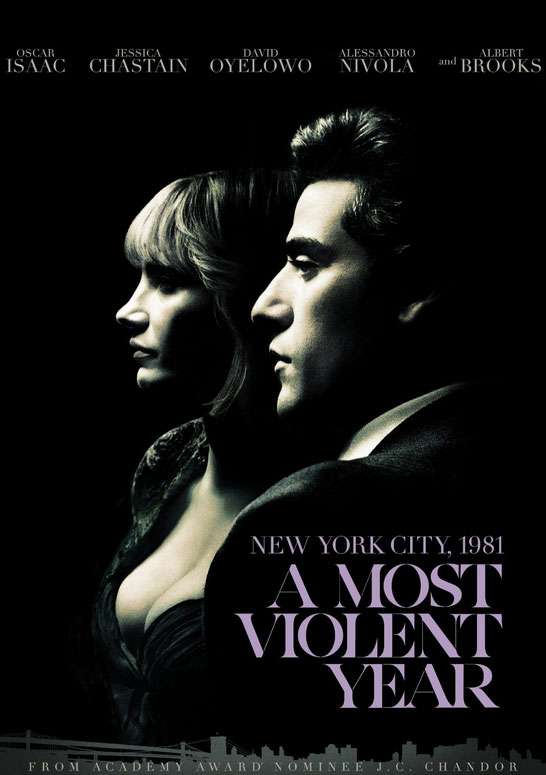 In A Most Violent Year, it is the winter of 1981 in New York City and statistically, one of the most violent years on record.
Abel Morales (Oscar Isaac) is an ambitious young family man who owns a home oil heating company that is competing with several rival companies to be the best in the city.
He has the opportunity to buy a vacant fuel terminal that would expand his business and give him a strong edge on the competition. With his trusted lawyer (Albert Brooks) helping him, he puts a large down payment on the property and has 30 days to come up with the $1.5 million balance. If he doesn't, he'll lose his deposit and his company will collapse.
At the same time, he's being investigated by the Assistant District Attorney, Lawrence (David Oyelowo), who seems determined that Abel's company (and his competitors) are committing illegal business activities. To add to his stress, his trucks are being hijacked and his salesman are violently beat up.
Abel tries to find out which of his rivals are behind the attacks as he struggles to come up with the funds for the property, all while trying to prove that he runs a clean, legit operation.
Although this film has shades of The Godfather, this is not your typical gangster movie. Many times during the film Abel is open with the fact that he is anti-mobster and his actions and words back that up. Despite the title, it is not a violent movie. At times the story runs a little slow but it is powerfully told and the strong characters make up for it.
Abel's wife Anna (Jessica Chastain) is the daughter of a Brooklyn mobster. She is strong willed and has different views on how they should be handling the crimes being committed against them. She believes in "an eye for an eye" and tells Abel, "You're not gonna like what'll happen once I get involved." Her husband wants nothing to do with violence and believes compromise is the key to resolving things. Despite this, the couple's marriage is strong and believably normal. Their relationship is tested several times throughout the film, but they come through with flying colors.
Directed by J.C. Chandor, A Most Violent Year is beautifully filmed in muted, yellow-coloured tans and browns as though made on location in 1981, and the cinematography sets the tone quite well.
Overall this a wonderfully scripted story about both marriage and business. The film proves you dont need gory gunfights and execution style murders to make a good mobster flick.
Bonus features:
* Audio Commentary with Writer/Director J.C. Chandor and Producers Neal Dodson and Anna Gerb
* Behind the Violence featurette
* A Conversation with Jessica Chastain and Oscar Isaac featurette
* The Contagious Nature of Violence: The Origins of A Most Violent Year featurette
* Deleted Scenes
* Inner City Crew Outtakes
* We Can Cure Violence Public Service Announcement
Other DVDs releasing today include: Finding Vivian Maier, Home Sweet Hell, The Masters of Suspense, 108 Stitches, The Rewrite, Son of a Gun, The Voices, The Overnighters, The Yellow Eyes of Crocodiles and Winter Sleep.  ~Suzanne Coolen
Click on each title below to watch the trailer:
A Most Violent Year
Finding Vivian Maier
Home Sweet Hell
The Rewrite
Son of a Gun
The Voices
Winter Sleep
---
---
---
Similar Articles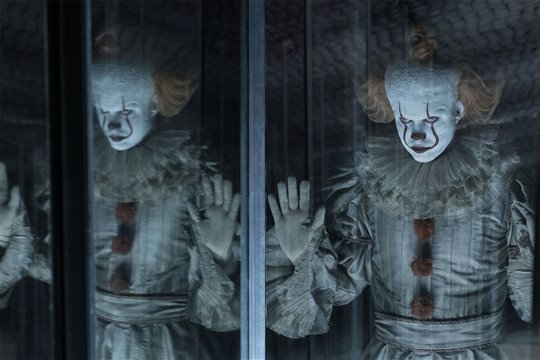 September 5, 2019 | 1 Comment
Pennywise, the devilish clown from Stephen King's novel returns to haunt in IT: Chapter Two, and this time he's even more menacing than in the first film.
---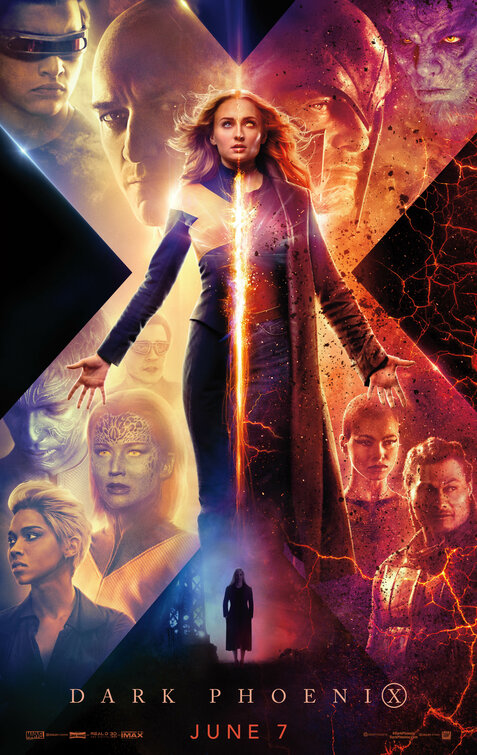 June 5, 2019 | 1 Comment
It's the end of an era in comic book films as Fox's X-Men franchise comes to a somber close with the 12th entry, Dark Phoenix, from director Simon Kinberg.
---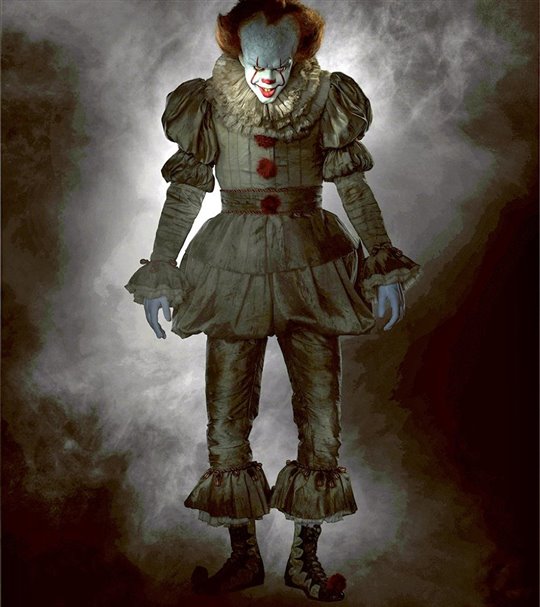 June 21, 2018 | 1 Comment
IT: Chapter Two, the sequel to IT, is now filming in Toronto. Fans are very excited as the film's social media presence is already ramping up. Check it out!
---