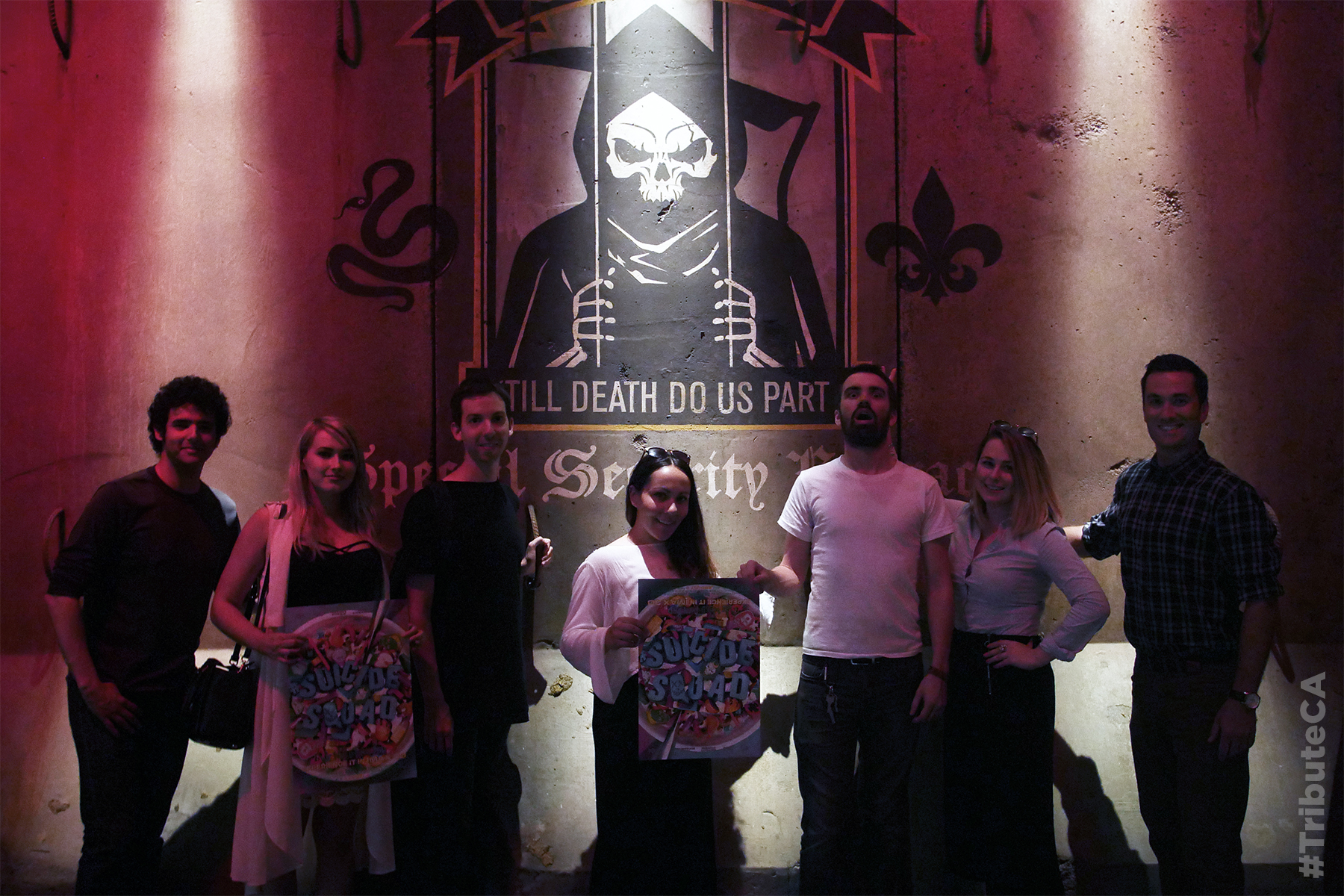 The hotly-anticipated antihero mashup Suicide Squad is set to slash its way onto screens on August 5, 2016, and in advance of the film's release, an interactive fan event is being staged in the heart of Toronto's Distillery District.
The Fermenting Cellar has been transformed to mimic the Bell Reve Penitentiary, which is the site where the supervillain group is imprisoned in the film.
In addition to the film's set, props from the production can be viewed.
To help establish the tone, security guards decked out in military garb and bullet proof vests patrol the space and monitor access into select areas.
Fans who make their way downtown are able to win exciting prizes including special advance screening passes, signed posters, branded prize packs and concert tickets. The radio station 102.1 The Edge is also running a cornhole game for a chance to win Edge baseball caps.
Avid fans are encouraged to use the hashtag #BelleReveTO whenever they snap photos of themselves and post to social media. Currently, the hashtag has been associated with nearly 600 photos on Instagram.
The event was launched on Tuesday with Will Smith and
Margot Robbie
in attendance, as well as the film's director
David Ayer
and Toronto mayor John Tory. Ben Mulroney hosted.
It was open to the public yesterday (July 27) and is again accessible today (July 28) from 1 through 10 p.m. ~Matthew Pariselli and Shelby Morton
Check out some photos from the event below.