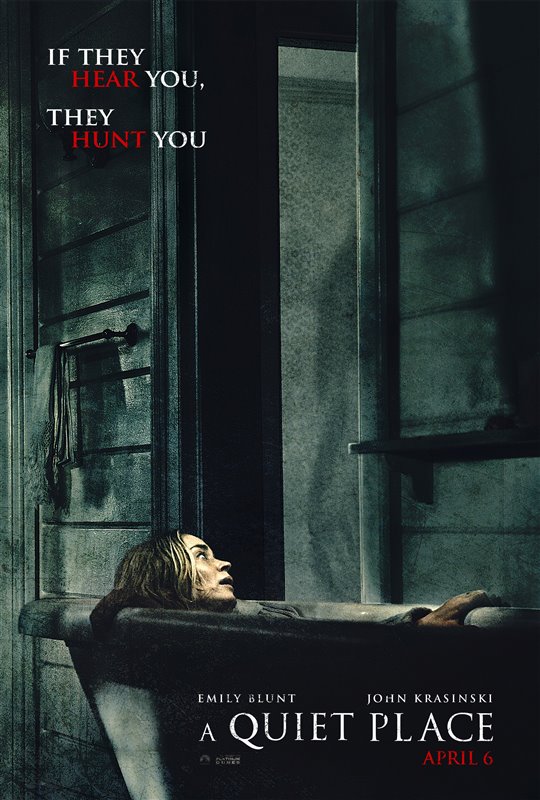 This weekend, two new comedies made their way to the top five at the box office: Amy Schumer's I Feel Pretty and Super Troopers 2. What did you see this weekend?
Climbing back to the top spot was A Quiet Place, starring John Krasinski and Emily Blunt as parents who try to keep their children safe from creatures who hunt by sound only. It took in an additional $22 million for a domestic total of $132.4 million. Our users rated it 4.3 stars out of 5 stars.
Dropping to second spot was Rampage, which follows a primatologist (Dwayne Johnson) who shares a close bond with a silverback gorilla who is infected by a serum. The film earned an estimated $21 million for a domestic total of $66.6 million and users gave it a rating of 4.5 stars.
Making its debut in the third spot was I Feel Pretty starring Amy Schumer, with earnings of $16.2 million. Our users rated it 3.2 stars.
The comedy Super Troopers 2, about unconventional police who wreak havoc in a small Quebec border town, debuted in fourth with $14.7 million and a rating of 5 stars.
Dropping two spots to fifth place was Blumhouse's Truth or Dare, starring Lucy Hale and Tyler Posey. It took in an additional $7.9 million for a domestic total of $30.4 million and a rating of 3.1 stars from our readers. ~Marriska Fernandes