A somber end to the X-Men with Dark Phoenix – movie review
By Tribute on June 5, 2019 | 1 Comment
After 20 years, Fox's X-Men franchise comes to a close with Dark Phoenix
After multiple delays and extensive reshoots, 20th Century Fox's end to their X-Men saga has finally arrived. The film begins in 1975 with a young Jean Grey (Summer Fontana) out on the road with her two parents. When she and her mother argue over what music to play on the radio, Jean's telekinetic powers erupt, causing them to crash into another vehicle and killing her parents in the process. Now alone, she is taken in by Charles Xavier (James McAvoy) at his school for gifted children, who promises he'll take care of her.
Flash forward to 1992 as a NASA shuttle launch goes awry and Charles Xavier and his X-Men are called in by the President of the United States to assist. During the rescue mission, an older Jean Grey (Sophie Turner) is left stranded aboard the damaged shuttle with a cosmic force looking to consume both Jean and the X-Men. Drawing the entity towards her, the shuttle is enveloped in an explosion, but Jean miraculously survives. However, upon returning to Earth, it becomes clear that something within Jean has changed that will challenge the X-Men in unforeseen ways.
As the longest running comic book film franchise to date, Fox's X-Men series has had its fair share of ups and downs over the years. With the 12th and (seemingly) final X-Men film the series goes out on a rather somber note. Writer Simon Kinberg makes his directorial debut with Dark Phoenix and in doing so also gets his second shot at tackling the popular Dark Phoenix story line from the comics. After failing to deliver on fan expectations of that story line in 2006's X-Men: The Last Stand, Kinberg's second attempt is more or less an improvement. This time around the film does a better job of putting the focus on Jean Grey's character.
After being mostly forgettable in X-Men: Apocalypse, Sophie Turner turns in a fine performance as the central focus of Dark Phoenix. Some of the dialogue she's given is often clichéd, wooden and stilted, but that's something to be attributed to the writing. Turner herself makes the best of the material given to her and delivers a compelling performance that has her go from overwrought with emotion to stone-cold ruthless in an instant.
Her co-stars are competent as well, with James McAvoy turning in a typically strong performance as Charles Xavier. This time around he gets to play with his character in a different light, as one whose ego has overtaken his core values. Whereas he started off as a naïve optimist in X-Men: First Class, before falling into depression in X-Men: Days of Future Past, here he tries to have his cake and eat it, despite the fragility of the peace he's achieved. It's an interesting dynamic to have in this film when tied to his relationship with Jean, but very rarely do those two characters connect to have that impact.
Much of it has to do with the typically large cast that the X-Men films feature. Even as Dark Phoenix scales it back by removing superfluous secondary characters like Jubilee (Lana Condor) and Wolverine (Hugh Jackman) from the previous film and writing out two of the main cast in this movie, much of the cast still winds up feeling underutilized. Namely Cyclops (Tye Sheridan), Magneto (Michael Fassbender), and Mystique (Jennifer Lawrence) all end up with less than fully realized character arcs. However, most disappointing of all is the character of Vuk (Jessica Chastain). With a talent like Chastain as an antagonist in your film, there is so much more that should have been done with her, and yet the film fails to take full advantage of that casting.
Granted, Dark Phoenix still has a number of high points. Though lacking John Ottman's iconic X-Men theme from the Singer films, Kinberg's decision to go with Hans Zimmer as composer is a solid choice. His score perfectly complements the tone of the film. Kinberg also shows some promise as a director with his take on the franchise. Teaming with Oscar-winning cinematographer Mauro Fiore, the duo are able to maintain a consistent look to the Bryan Singer-directed films, while simultaneously putting their stamp on the franchise with some of the more visually compelling action set pieces of the franchise since X2: X-Men United. A particular highlight from this film is the climactic train sequence, which was the emphasis of the film's reshoots, and in my mind a standout action set piece of the franchise.
As a franchise finale, Dark Phoenix may lack the same compelling and satisfying conclusion of an Avengers: Endgame, but Fox's sale and merger with Disney has more to do with that than Kinberg's ability as a filmmaker. In spite of the reshoots, Dark Phoenix still rises above the X-Men franchise's lesser efforts, to be a solid effort to close out the series.  ~Paolo Maquiraya
If you've seen Dark Phoenix and would like to rate/review it, click here.
---
---
---
---
Similar Articles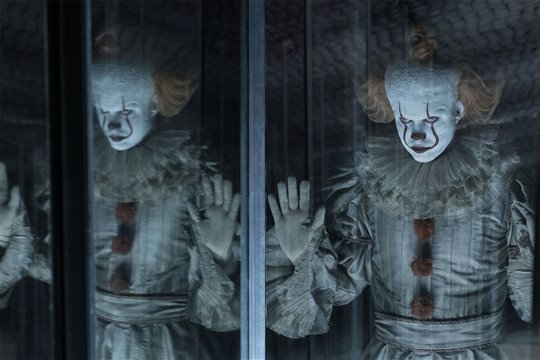 September 5, 2019 | 1 Comment
Pennywise, the devilish clown from Stephen King's novel returns to haunt in IT: Chapter Two, and this time he's even more menacing than in the first film.
---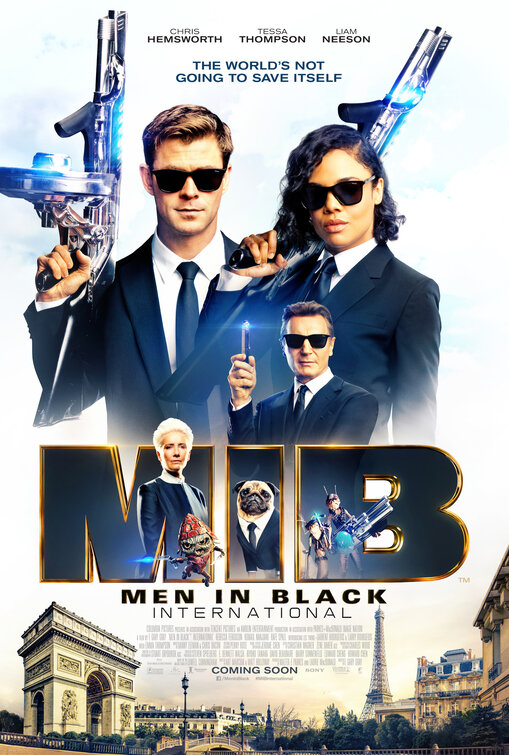 June 16, 2019 | Leave a Comment
A new weekend of releases finds a crop of new contenders vying for the top spot, with Columbia's Men in Black: International beating out the competition.
---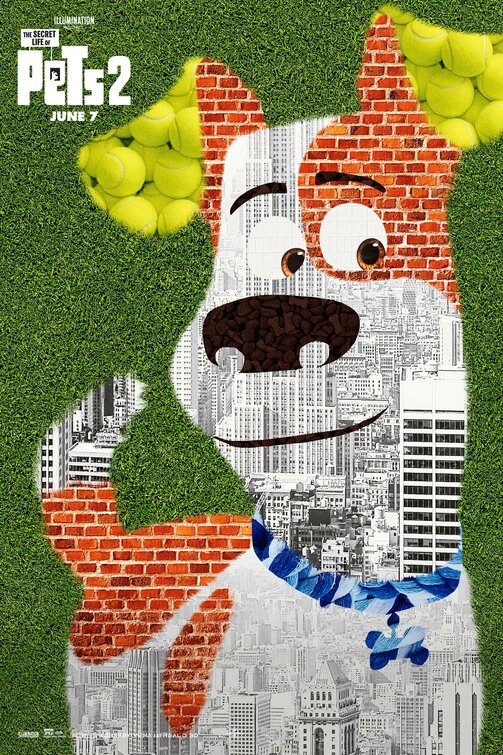 June 9, 2019 | Leave a Comment
A competitive weekend found the animated sequel, The Secret Life of Pets 2, at the top of the weekend box office, beating out fellow newcomer Dark Phoenix.
---