A tale of highs and lows for The Beach Bum – movie review
By Tribute on March 28, 2019 | Leave a Comment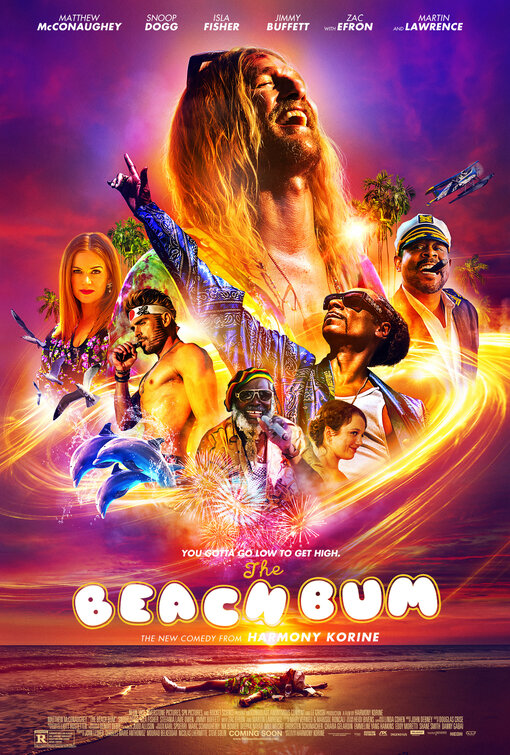 Writer and director Harmony Korine returns to the world of cinema with his first feature film since 2012's Spring Breakers, titled The Beach Bum.
We follow Moondog (Matthew McConaughey), a stoner poet, who returns home to Miami from the Florida Keys to attend his daughter Heather's (Stefania LaVie Owen) wedding. When he and his wife, Minnie (Isla Fisher), go for a night out on the city, they're involved in a car accident that results in Minnie's death.
After her funeral he finds out he's been cut off from inheriting his share of her fortune, at least until he meets a few stipulations, which includes him finally publishing his book. With him now kicked out of his mansion, and his daughter refusing to enable his behavior, Moondog sets out on an odyssey to finish his work, while living the life he wants.
Harmony Korine can be quite the divisive filmmaker, particularly with his two previous films Trash Humpers and Spring Breakers. Provocative in their depictions of hedonistic protagonists, due to their nihilistic nature, the end result was often lead characters who were unsympathetic, even if they were fascinating caricatures. That was my primary concern with Korine's latest effort.
This time around he has the always affable Matthew McConaughey as his titular "Beach Bum," and the Oscar winner is unsurprisingly able to carry the film. Though he carries many of the hedonistic qualities found in Korine's previous two films, McConaughey brings a likability and charm factor that makes his Moondog both fascinating and entertaining at the same time.
From his many highs (both literally and figuratively) to his lows, the odyssey we follow him on is varied, oftentimes hilarious, and visually impressive. From a stylistic sequence that finds Moondog and a bunch of homeless friends trash his mansion to its explosive closing scene, there's a refinement to Korine's style that is becoming increasingly distinct.
My only gripe with McConaughey's performance is that the role isn't much of a stretch for him — it feels more like he's playing off mannerisms rather than fully embodying his character.
The secondary cast is all pretty solid as well, each offering their own notable moments, from Isla Fisher as his wife, to Zac Efron as a fellow rehab patient, to Martin Lawrence as dolphin tour guide Captain Wack, and finally to Snoop Dogg, who plays an R&B singer named Lingerie. Snoop Dogg in particular stood out as a scene stealer, even if he was playing a variation of himself, with some hilarious moments including a scene in which he rehearses ordaining Heather's wedding.
However, once you get past McConaughey and his interactions with the rest of the cast, it becomes clear there isn't much to the film. As fascinating a character as Moondog is, portions of the film often feel meandering. That's not to say the film doesn't have its enjoyable moments. McConaughey is still a joy to watch in this film and the surprise comedic turn of Snoop Dogg, and Martin Lawrence's return to cinema, make The Beach Bum noteworthy. ~Paolo Maquiraya
If you have seen The Beach Bum and would like to rate/review it yourself, click here.
---
---
---
Similar Articles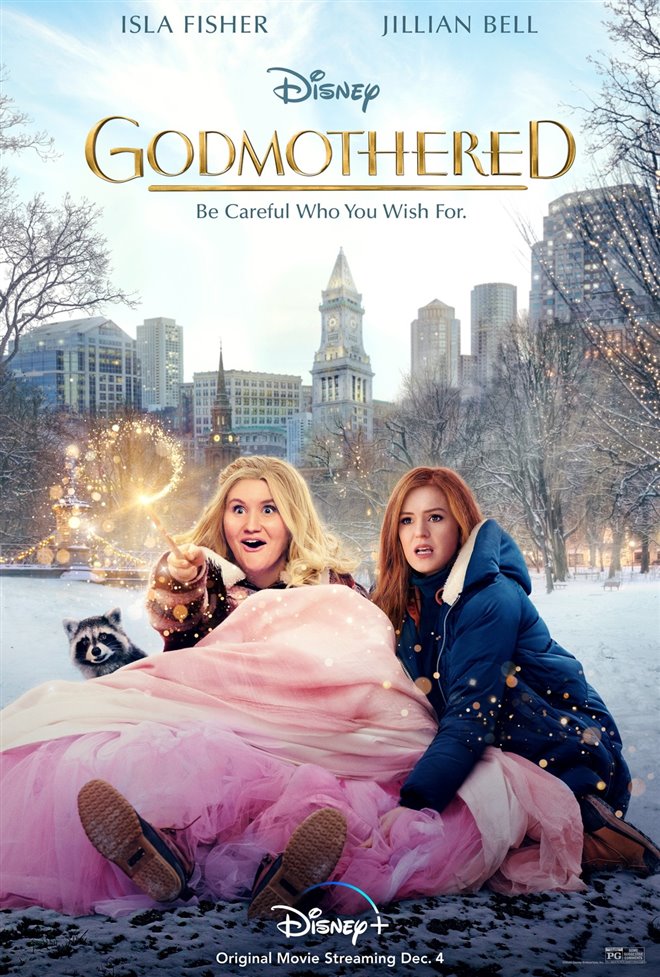 December 4, 2020 | 1 Comment
The premise of Godmothered might sound familiar, but the eye-opening message at the end of the film is the magical fairy tale ending you never knew you needed.
---
January 17, 2020 | Leave a Comment
Mike Lowrey and Marcus Burnett reflect on their careers and wonder what the future has in store as they tackle a dangerous new case that may be their last.
---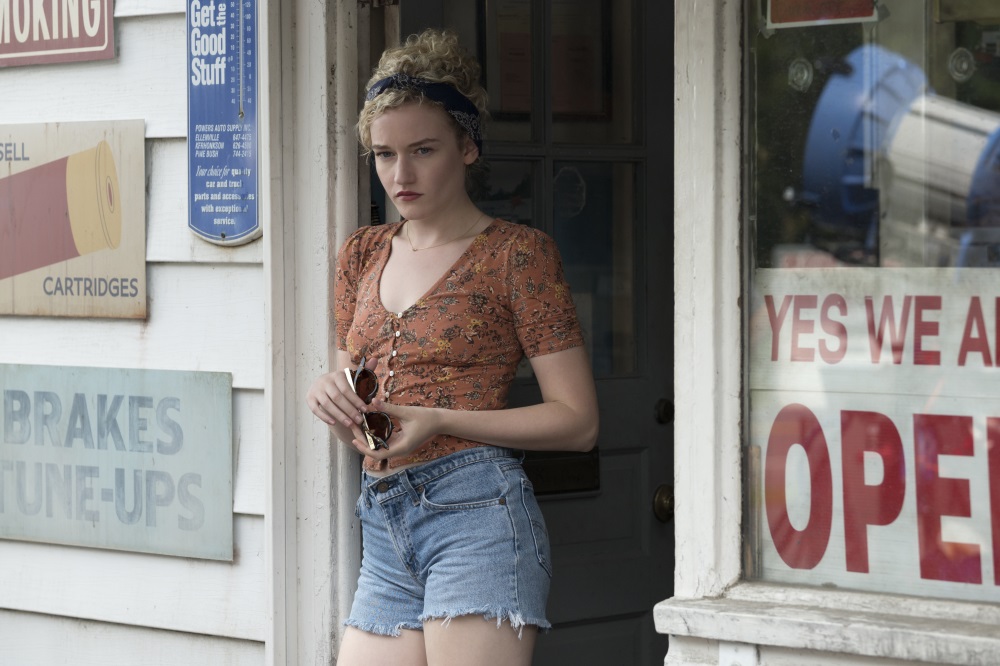 September 14, 2018 | Leave a Comment
You may know Julia Garner from her role on the Netflix series Ozark. She spoke to us about starring alongside Emma Stone in the upcoming Netflix film, Maniac.
---