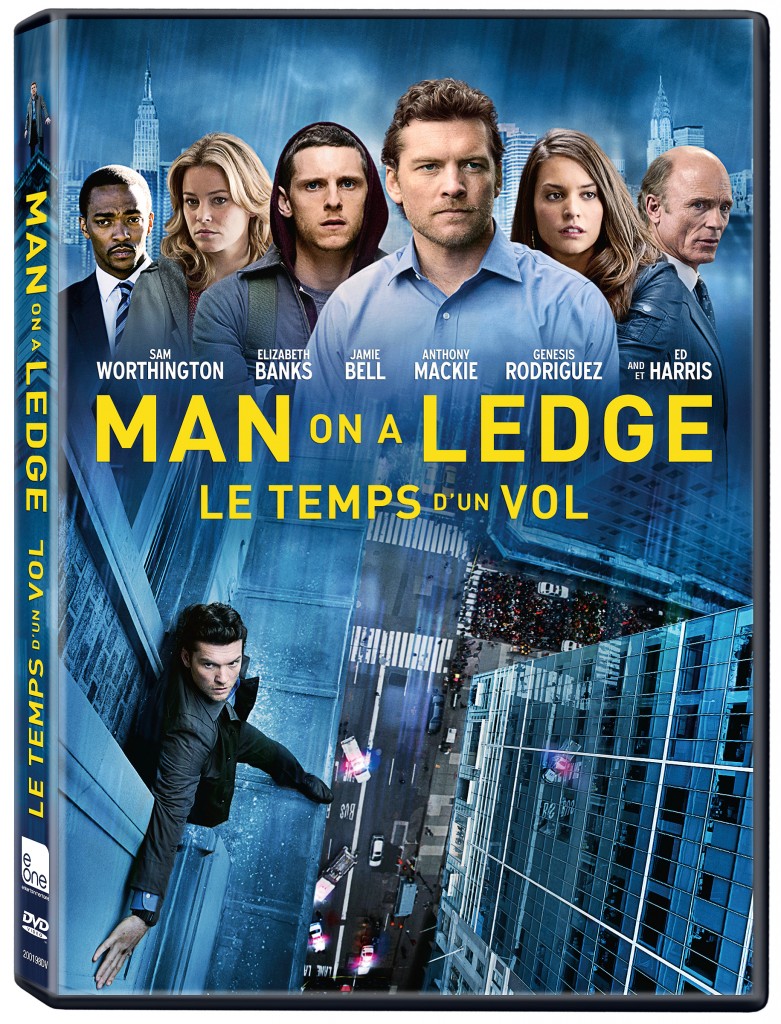 "How far would you go to take down a man that stole everything from you — your honor, your family — what would you do? You'd do whatever it takes." Ex-cop Nick Cassidy (Sam Worthington) lost everything when he was falsely accused and imprisoned for stealing, fragmenting and selling a $40-million diamond. To clear his name, he becomes the Man on a Ledge.
The film opens with Cassidy checking into the lavish Roosevelt Hotel, ordering room service and then wiping everything down before stepping out on the ledge of his top-floor suite. But this is no ordinary suicide attempt. After learning he'll be spending 25 years behind bars for a crime that never happened, Cassidy escapes and while on the ledge, he demands to speak to only one person, Detective Lydia Mercer (Elizabeth Banks), a troubled negotiator struggling with her job after failing to talk a suicidal cop down from a bridge. What Mercer doesn't realize is Cassidy's ultimate motive isn't suicide. "My plan is to prove that I'm innocent," he says, "This is my retrial." The only way to prove his innocence is to show the world that the diamond is still in the possession of its owner, corrupt businessman David Englander (Ed Harris). So, with the entire city's attention fixed on the man on the ledge, Cassidy's brother Joey (Jamie Bell) and Joey's girlfriend (Genesis Rodriguez) attempt the biggest diamond heist ever committed.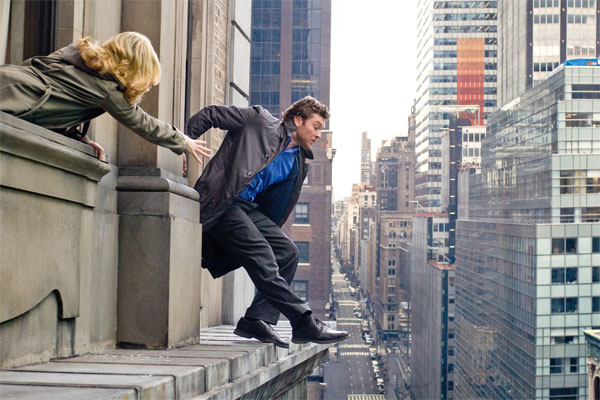 What gives the film its momentum is that constant feeling of not knowing, of being left with more and more questions as the plot thickens — why is he doing what he's doing? Who really framed him? Will he actually be able to pull it off?  While the story does seem to drag a bit in some places, it never quite reaches the point of being weak and predictable because you always get pulled back in with a new twist. The chemistry between the cast also brings a sense of reality to everything happening on the screen.
Special features on the DVD include a clip called "The Ledge" about how they created the breathtaking scenes on the edge of the real-life Roosevelt Hotel in New York; a commentary by Elizabeth Banks and the movie trailer. ~Soriyya Bawa
Other DVD releases today include: Act of Valor, Ghost Rider: Spirit of Vengeance, John Carter, Journey 2: The Mysterious Island, Machine Gun Preacher, Safe House and W./E.