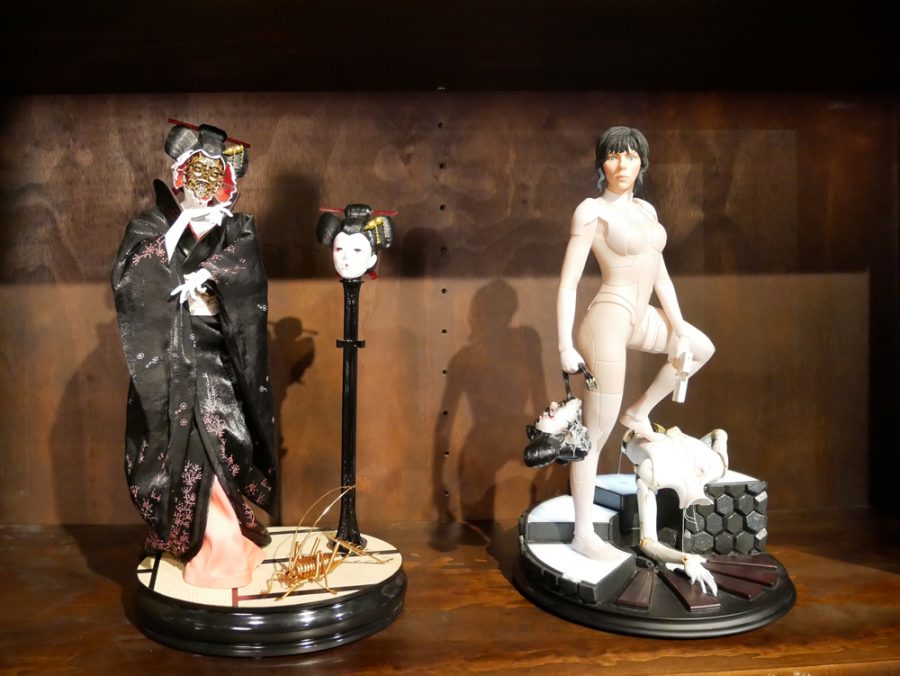 We were invited to travel to Wellington, New Zealand last week to see where Ghost in the Shell, starring Scarlett Johansson, was filmed. It's also the filming location of The Lord of the Rings trilogy, Pete's Dragon and many more movies.
Lord of the Rings and The Hobbit fans especially will be familiar with Wellington's famed Weta Workshop, Weta Digital and Weta Cave, co-founded in 1993 by New Zealand filmmaker Peter Jackson, along with Richard Taylor and Jamie Selkirk.
This is where the intricate work was done for those and many more films, such as Avatar, The Hobbit series, Mad Max: Fury Road, Power Rangers, Warcraft and The Great Wall, to name a few.
We were greeted by Weta technician/designer Matt Hopkins, who gave our select group of journalists from England, Australia, Los Angeles and Toronto a private tour of the facilities.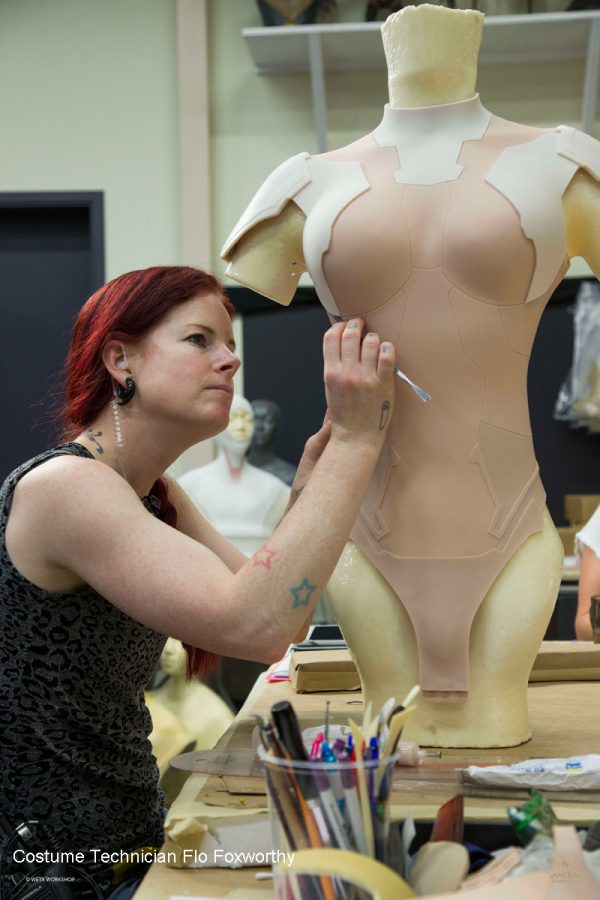 Available for viewing were a large number of costumes, including armor that looked like heavy metal but was actually made of much lighter materials. However, we were let in on the impressive fact that Viggo Mortensen, who played Aragorn in the Lord of the Rings movies, asked for actual metal and real chain mail on his costumes for authenticity.
Sculpture, prosthetics, animatronics, digital imaging and lifelike creatures of all kinds were just a sampling of what we viewed during the tour.
Afterwards, we were treated to a demonstration of facial prosthetics by Jason Docherty and chatted with longtime Weta production designer Rob Gillies, costume technician Flo Foxworthy and senior conception designer Leri Greer about their work on Ghost in the Shell.
They were understandably secretive about upcoming productions, but after speaking with director David Lowery (Pete's Dragon) this week about his new movie A Ghost Story, we found out the WETA designers created much of the scene that takes place on a skyscraper. There seems to be nothing these film magicians can't do!
Check out the photos below of the Weta Workshop and Mount Victoria, where scenes from The Lord of the Rings and Pete's Dragon were filmed. Ghost in the Shell is available on Blu-ray, DVD and Digital July 25. ~Alexandra Heilbron