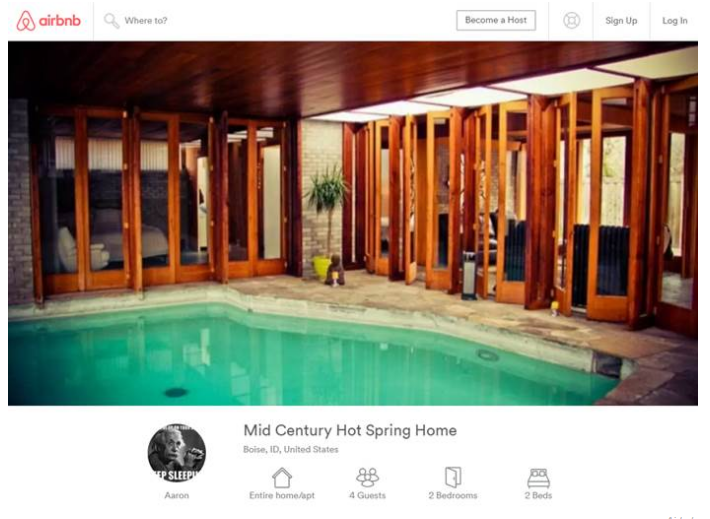 For many people, the notion of sleeping in an A-list star's bed is an unrealistic dream. However, Aaron Paul is now turning far-fetched fantasy into appealing possibility.
The Breaking Bad actor has reportedly placed his Boise, Idaho pad on the popular lodging website Airbnb. What's particularly enticing for fans of the 36-year-old is that the listing price won't break the bank.
The beautiful mid-century home – replete with two bedrooms, two bathrooms, a pool, a wood-lined interior and fireplace visible from every room in the house – is available for just $395 per night.
We're thinking that's a pretty fair price, given the number of bragging rights any guest would acquire.
The fact that Aaron's place is also powered by a geothermal hot spring only increases its value.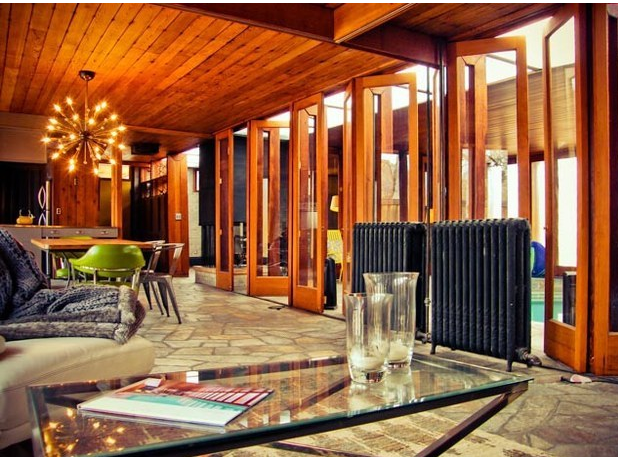 There is a stipulation that comes with renting this gem, though: no parties are allowed. But as the ad suggests, is a party crowd really necessary when you can just "put on a record with a glass of wine and relax?"
So far, the one review of the hot spot says it all: "masterpiece."
Although Aaron and his wife Lauren live in L.A., Idaho is the Triple 9 actor's birth state.
Aaron can currently be seen on the TV drama The Path and is set to appear on the big screen in Central Intelligence, alongside Dwayne Johnson and Kevin Hart. The comedy project hits theaters on June 17.
~Matthew Pariselli