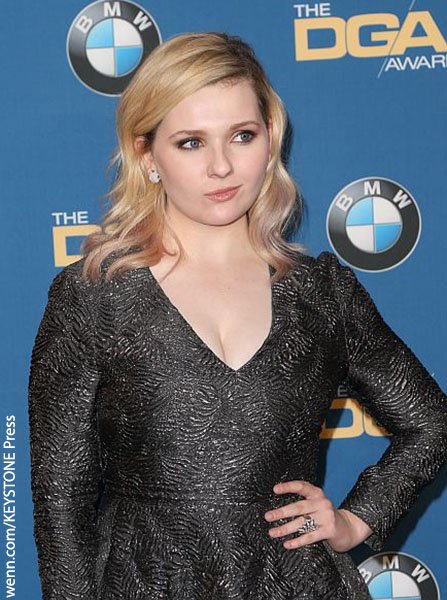 Abigail Breslin is taking an impassioned stance against Gold's Gym and their latest line of ads.
Gold's Gym has a franchise in Egypt called "Dreamland," which has come under fire for a set of body shaming ads posted on Facebook.
One of the ads displayed a pear with the caption, "This is no shape for a girl." In response, Abigail posted a screenshot on Instagram, saying, "Things like this are the reason 9 year old girls develop eating disorders."
She also posted about another ad, showing the silhouette of an obese woman eating a drumstick, and a fit woman inside of her with the caption, "Challenge yourself."
"WOW @goldsgym how about CHALLENGE YOURSELF to not be a body shaming, ignorant, mean spirited company?" she responded.
Gold's Gym took responsibility, posting a long apology letter and ending their Dreamland franchise agreement.
"Words cannot express how shocked and appalled we were by the recent posts of Gold's Gym Dreamland," they wrote. "For years we have been dedicated to helping people feel empowered by fitness, not intimidated or ashamed by it."
Click on the Instagram posts down below to view the ads, along with Abigail's responses. ~Natalia Makarski