Absolutely Fabulous: an uproarious, champagne-charged party
By Tribute on July 22, 2016 | 3 Comments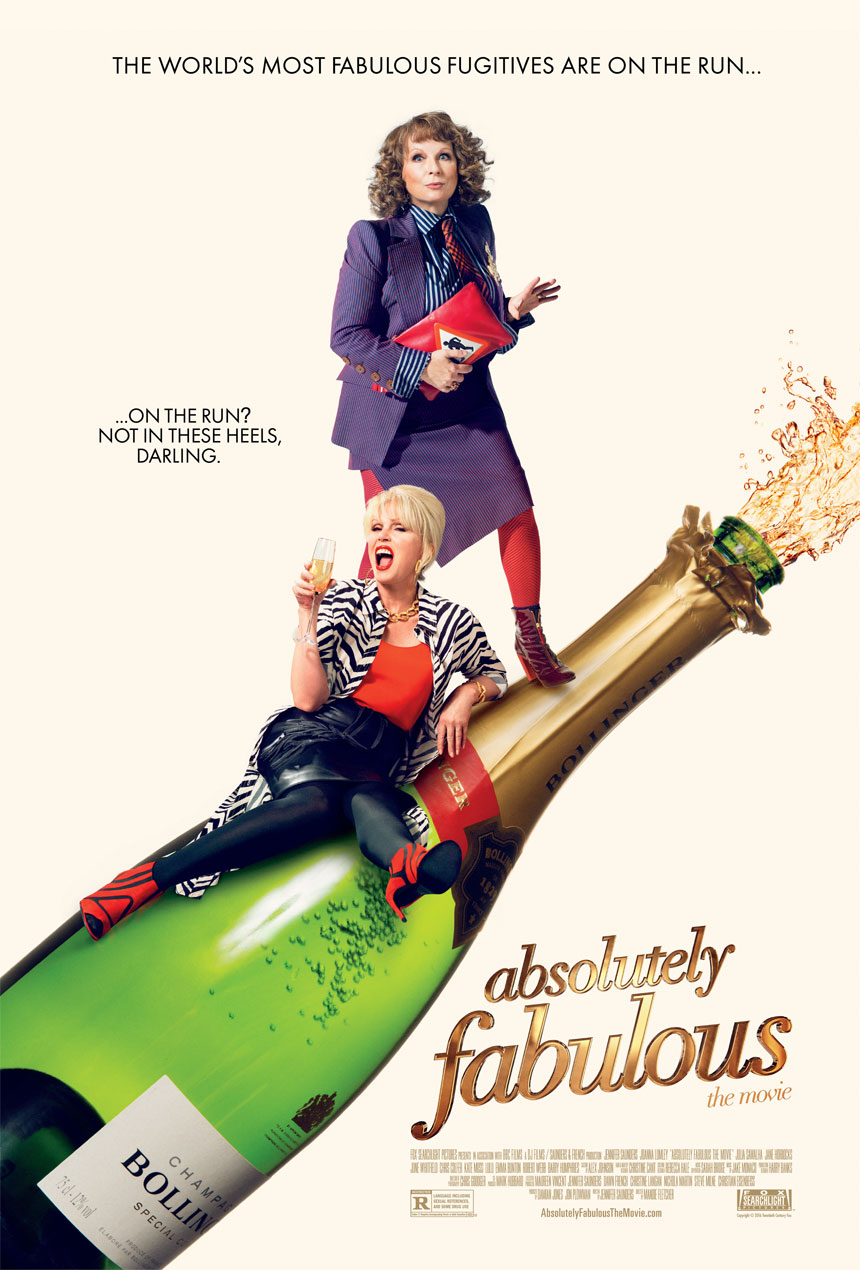 Grab a drink and gear up for a bawdy blast — they're back.
Edina Monsoon (Jennifer Saunders) and Patsy Stone (Joanna Lumley) are rolling out the red carpet and making the transition from TV to silver screen in the diamond-studded, laced-with-laughs joyride that is Mandie Fletcher's Absolutely Fabulous: The Movie.
Nearly a quarter century after their six-season run on the BAFTA TV-winning BBC series of the same name, the hard-partying women pop bottles and pump Botox as they age (dis)gracefully. The wild antics they're known for on the small screen bubble over, frothing into every scene of their feature version, and it's assuredly amusing to watch.
The storyline of AbFab (which was penned by Jennifer) is as chaotic and crazy as fans of the show — and viewers looking for a rip-roaring ride — could hope for.
After living lavishly and luxuriously, Edina and Patsy are slapped out of their stupor with news that their funds are dwindling. To turn their luck around and restock their empty champagne fridge, PR rep Edina, who's been relying on clients Emma Bunton (Baby Spice of the Spice Girls) and Lulu (the '60s pop star), has the ingenious idea of booking currently-between-agencies model Kate Moss. It should be said that Emma, Lulu and Kate play themselves in the comedy.
To sway Kate their way, Edina, Patsy, and Edina's 13-year-old granddaughter Lola (teen model Indeyarna Donaldson-Holness) attend a ritzy fashion launch event for designer Huki Muki, which they know will attract the supermodel. However, Edina does more than hook Kate when she accidentally shoves her into the Thames River. When the entire world erupts at the supposed loss of Kate, Edina is labeled a murderer and Patsy loses her job as the editor of a fashion magazine on account of being Edina's friend.
With no cash to cushion them — and a glaring target on Edina's (couture clothed) back — the pair flee to the south of France (with Lola in tow) to escape the law and media frenzy, and marry their way into money. What follows is a riotous, titillating good time teeming with ciggies, Chanel, champagne and shenanigans.
The intoxicating chemistry between Jennifer and Joanna is what makes AbFab so delicious. They've lost none of their signature zest and zeal, and have simply tossed a few (welcome) ingredients into their cocktail of fun. Some of those additions include celebrity cameos, which flow as freely as the booze. Joan Collins, Jon Hamm, Stella McCartney, Perez Hilton and Games of Thrones' Gwendoline Christie are just a handful of familiar faces featured in the film.
Showcased in charming, enchanting fashion, the South of France sparkles and serves as a beautiful backdrop for the action of the film (even if it is a juxtaposition to the haute mess that is Edina and Patsy).
The plot is thin and narrative light, but that's secondary to the hilarity exhibited. No one attends an open bar event for the conversation, and this film succeeds because of the pure joy it elicits in audiences. Watching a grown woman snap selfies with a smirk on her face that looks like it's been applied by a mortician is, to steal the movie's title, absolutely fabulous.
The soundtrack accentuates the enjoyment evoked, with a wide range of tracks employed. Songs from Jason Derulo, Nancy Sinatra, Leonard Cohen, Paloma Faith and La Roux (who appears in the film) amplify the moments where they're utilized. Kylie Minogue's cover of the theme, "This Wheel's On Fire," brings a feisty flare to the final credits.
Harking back to the fun Goldie Hawn, Bette Midler and Diane Keaton shared in The First Wives Club, and building on the humor that the female-fronted Ghostbusters is currently bringing to theaters, Absolutely Fabulous: The Movie is the party of the summer you don't want to miss.
Get your tickets, sweetie darlings, and write your own review of the film once you've seen it by clicking here. ~Matthew Pariselli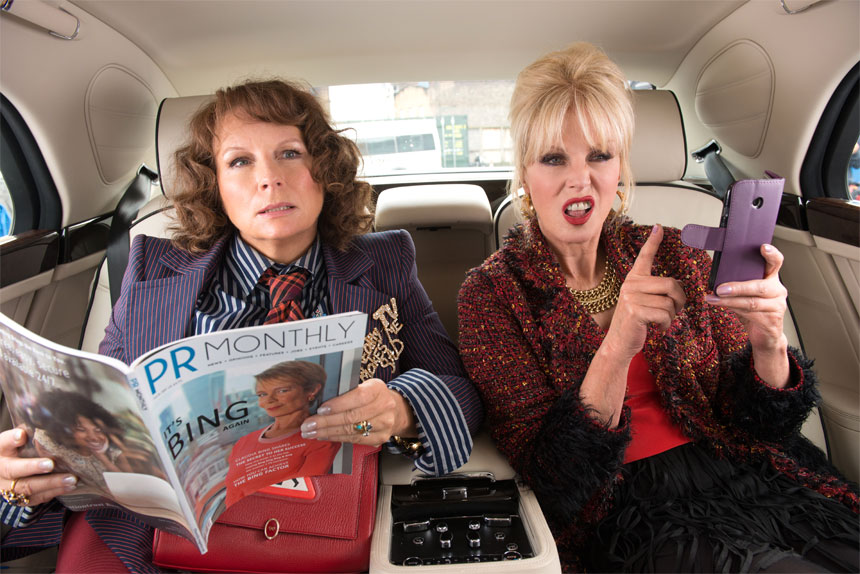 ---
---
---
---
Similar Articles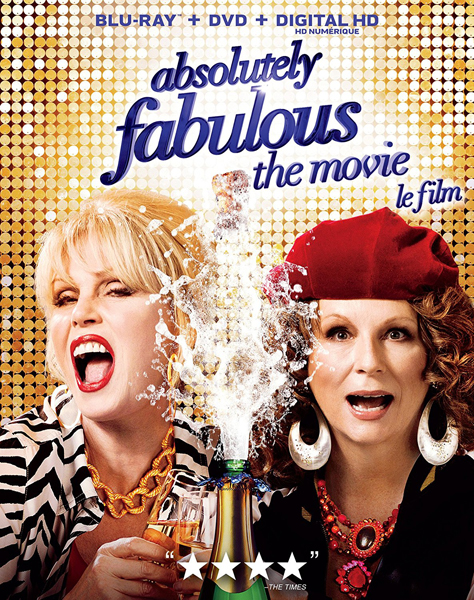 December 2, 2016 | 1 Comment
After lighting up theaters, Edina and Patsy strut their way onto Blu-ray and DVD in Absolutely Fabulous: The Movie, available for purchase now. Check out our review!
---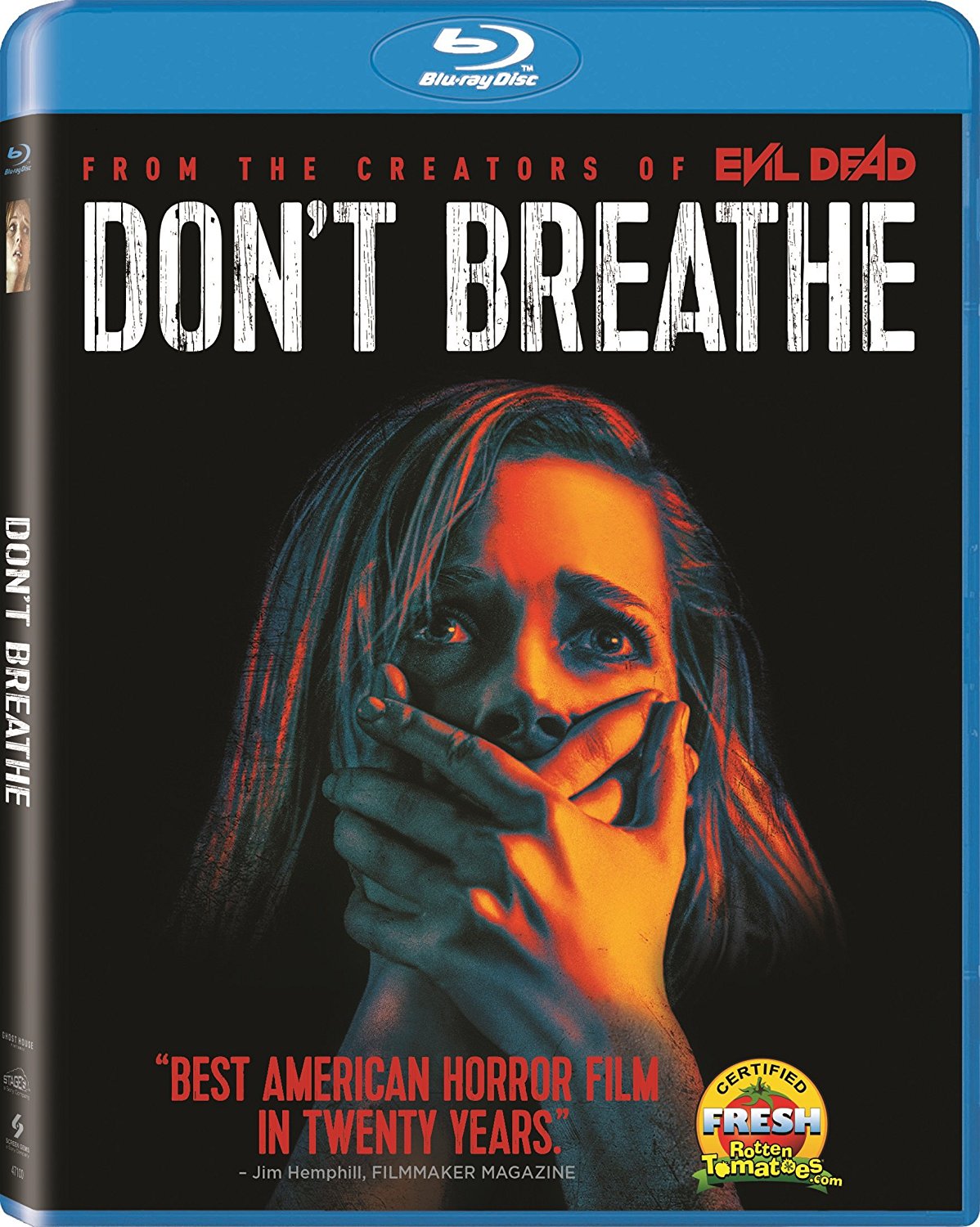 November 29, 2016 | 2 Comments
The thriller Don't Breathe screams its way onto Blu-ray and DVD this week, but is joined by family films like Pete's Dragon and The BFG. Check the full list!
---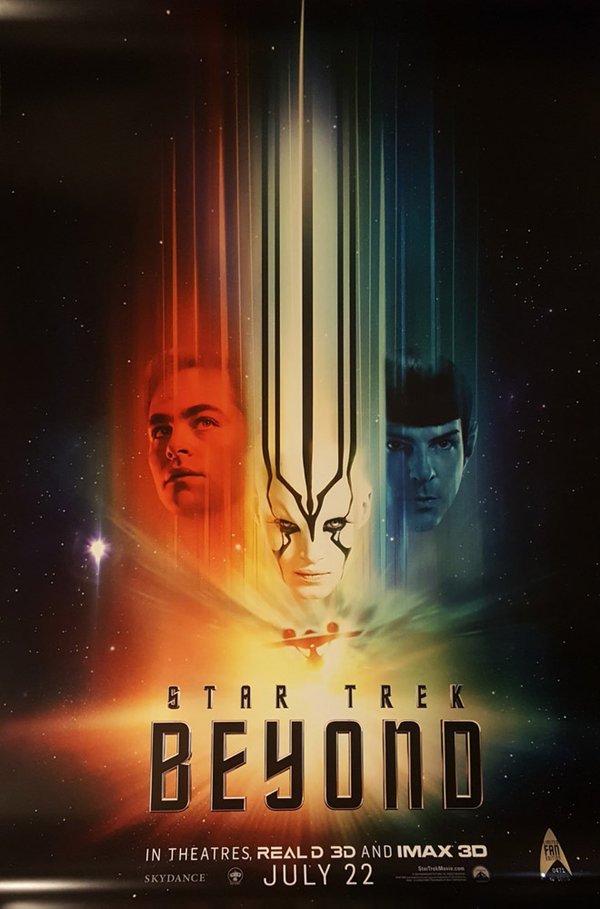 July 22, 2016 | 3 Comments
Starting off with the highly anticipated Star Trek Beyond, we have an awesome list of movies coming out this week for you! From sci-fi, to horror, to comedy and animation, they're sure to fill your craving for a good movie.
---