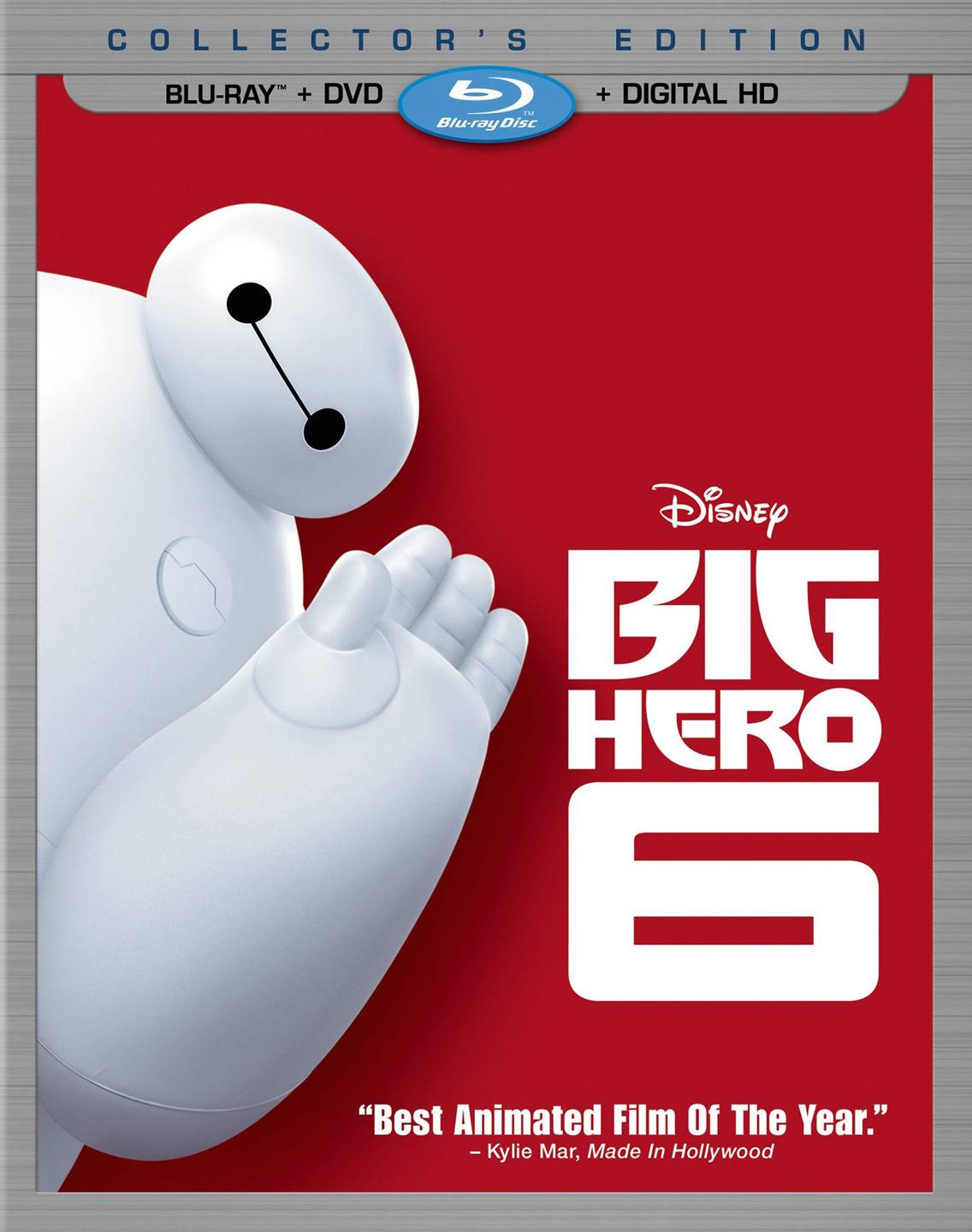 A friendship is created when a robot by the name of Baymax, a teen prodigy Hiro Hamada, and a group of friends team up to form a superhero team.
Big Hero 6 is an animated-action movie that follows the life of teen prodigy Hiro Hamada (Ryan Potter). Hiro is involved in the underworld of battling robot competitions, and ends up in jail after he's caught. When Hiro is bailed out by his Aunt Cass (Maya Rudolph), his brother Tadashi (Daniel Henney) decides to show him how to put his knowledge to better use.
Tadashi tells Hiro he will take him to a robot battle, but instead he drives him to his science lab. Hiro comes face to face with Baymax (Scott Adsit), Tadashi's experimental healing robot, and meets Tadashi's friends Fred (T.J. Miller), Go Go (Jamie Chung), Wasabi (Damon Wayans Jr.) and Honey Lemon (Genesis Rodriguez).
As Hiro sees all the technological experiments and advancements in the lab, he is soon inspired to make something of his own. He meets the head professor of the lab, Robert Callaghan (James Cromwell), and is invited to a science fair to showcase his skills. It also may potentially land Hiro a spot in the same lab as his brother.
With the help of Tadashi's friends, Hiro invents micro-bots, which can be controlled by a neuro-transmitter. The showcase goes off without a hitch, and Hiro is accepted into the lab by Professor Callaghan. As the group of friends celebrate Hiro's accomplishment, a fire breaks out at the centre and Tadashi runs in to save Callaghan, but the two don't make it out alive.
Grieving the loss of Tadashi, Hiro becomes a recluse and doesn't go to work in the lab with Tadashi's friends. After injuring himself in his room, Baymax heals Hiro and as the two are talking, Hiro notices a micro-bot moving around in his pocket. Baymax decides to follow the micro-bot, as it appears to want to go somewhere. Hiro chases after Baymax, who follows the micro-bot to an abandoned warehouse.
Once inside, the two find an assembly line making thousands of micro-bots. An evil masked man soon shows up and sends the micro-bots after Hiro and Baymax, who barely escape. Hiro decides to modify Baymax by adding armor and skills to his database. When the two go to confront the masked man, they are stopped by Fred, Go Go, Wasabi and Honey Lemon. The masked man attacks the group, but they quickly escape in a car. Hiro has the idea of turning all of them into superheroes, thus creating the Big Hero 6. Will they be able to stop the masked man? And find out his identity?
Big Hero 6 is a great animated adventure, with a lot of fun action. Winner of the Best Animated Feature Film at this year's Academy Awards, this film shows why it deserved that honor. The crisp animation and great story writing, along with the voice talent, make the movie a flawless story to sit back and enjoy. It's a great film for the whole family.
Blu-ray features include The Origin Story of Big Hero 6: Hiro's Journey, Big Hero Secrets, Big Animator 6: The Characters Behind The Characters, Deleted Scenes and "Feast" Theatrical Short. Other movies coming out this week on home release are the award-winning Whiplash, Beyond the Lights, Henri Henri and Dragonheart 3: The Sorcerer's Curse. For comedy we have Horrible Bosses 2 and Two Night Stand. Other dramatic movies include Kill the Messenger and By the Gun. Click here for a full list of new DVD releases. ~Andrew Siwik
Watch the trailers for this week's new DVD/Blu-ray releases:
Click on the movie names below to watch the trailers.
Big Hero 6
Whiplash
Horrible Bosses 2 
Beyond the Lights
Two Night Stand
Kill the Messenger
By the Gun