Academy Awards 2020 live updates and winners list!
By Alexandra Heilbron on February 9, 2020 | 8 Comments
The 92nd Academy Awards are here! We'll be updating over the course of the evening as the winners are announced and a full list will be available as soon as the ceremony comes to an end.
Make sure to download our Oscars 2020 list to keep track of all of the winners!
The ceremony kicked off with a musical performance of the Mister Rogers' Neighborhood theme followed by a medley by Janelle Monáe, who was joined by Billy Porter.
The first presenters were Steve Martin and Chris Rock, who poked fun at some of the famous attendees, including Amazon CEO Jeff Bezos. When Chris asked Steve if he had anything to add, Steve said no, he wanted to receive his packages on time. Chris mentioned that Mahershala Ali has won two Oscars and asked the audience if they knew what that meant when he was pulled over the police? (Answer: Nothing.)
Regina Hall presented the first Academy Award of the night in the Supporting Actor category to Brad Pitt, for his performance in Once Upon a Time… in Hollywood. Brad thanked his co-star Leonardo DiCaprio, saying that he would ride on his coattails anytime. He dedicated the Oscar to his kids, saying they color everything he does.
Josh Gad introduced his Frozen II co-star Idina Menzel, quipping that her name is pronounced exactly as it's spelled (a reference to John Travolta, who butchered her name during the 2014 Oscars ceremony), to sing the nominated song "Into the Unknown" from Frozen II (or, as he noted, UnFrozen II as it's called by climate change deniers), along with singers who provided the voice for Elsa for the movie in other languages around the world.
Diane Keaton and Keanu Reeves presented the award in the Best Original Screenplay category to the South Korean film Parasite, which is expected to pick up several awards tonight. Timothée Chalet and Natalie Portman presented the award for Best Adapted Screenplay to Taika Waititi for Jojo Rabbit.
While presenting the award for Best Documentary Feature, Mark Ruffalo noted that four of the five nominated films in the category were directed, or co-directed, by women.
Laura Dern picked up her first Academy Award for her supporting role in Marriage Story and in a very touching moment thanked her parents, saying they were also her idols: Bruce Dern and Diane Ladd. Ladd, who was seated next to her daughter, became emotional as soon as Laura's name was announced and was obviously touched by Laura's words.
Cynthia Erivo, nominated for her lead role as Harriet Tubman in the biopic Harriet, received a standing ovation for her inspiring performance of the Oscar-nominated song "Stand Up" from the film.
James Corden and Rebel Wilson had the audience in stitches as they said that as cast members of the musical Cats, they knew better than anyone how important it was to have: "Good Visual Effects!" They then received even more laughs as in character, they batted the microphone back and forth before announcing the winner.
As predicted, Parasite won for International Feature Film, becoming the first film from South Korea to win an Oscar. All the actors from the film were in attendance and were asked by director Bong Joon Ho during his acceptance speech to stand up and be recognized. Bong Joon Ho went on to win another Oscar, this time in the Directing category for Parasite. In his acceptance speech, which was in both Korean and English, he said he thought when he won the first Oscar, that he was done for the evening. He then gave shoutouts to his fellow nominees, saying he wished he had a "Texas Chainsaw" so he could split the award in five and share it with them. He finished by saying he was going to drink until tomorrow morning.
Hildur Guðnadóttir became the first solo woman in the history of the Oscars to win Best Score, for her work on Joker.
After giving a rousing performance of his nominated song "(I'm Gonna) Love Me Again" from Rocketman, Sir Elton John won his second Oscar, while his longtime lyricist Bernie Taupin won his first Oscar. Elton thanked, among others, Taron Egerton for his performance in the film.
After being nominated four times for an Oscar, Joaquin Phoenix finally picked up his first win for his critically acclaimed performance in Joker. He gave an emotional acceptance speech about equality and compassion for all beings, including animals. He also applauded those who give people a second chance in life and finally, read a short lyric written by his late brother River when he was 17: "Run to the rescue with love, and peace will follow." When he walked off the stage, it was to a standing ovation.
Renee Zellweger spoke about heroes, including Judy Garland, as she accepted the Oscar for her lead performance in Judy, saying the award was a continuation of a celebration of the late actress/singer's life.
In a surprise victory, the Best Picture award went to Parasite! This is the first time a foreign language film has won the Best Oscar and of course, the first time a film has won for International Feature Film and Best Picture — a history making moment to end the 92nd Academy Awards!
Complete list of 2020 Oscar nominees
Best Picture
WINNER: Parasite
1917
Ford v Ferrari
The Irishman
Jojo Rabbit
Joker
Little Women
Marriage Story
Once Upon a Time… in Hollywood
Best Actor
WINNER: Joaquin Phoenix, Joker
Antonio Banderas, Pain and Glory
Leonardo DiCaprio, Once Upon a Time… in Hollywood
Adam Driver, Marriage Story
Jonathan Pryce, The Two Popes
Best Actress
WINNER: Renée Zellweger, Judy
Cynthia Erivo, Harriet
Scarlett Johansson, Marriage Story
Saoirse Ronan, Little Women
Charlize Theron, Bombshell
Best Supporting Actor
WINNER: Brad Pitt, Once Upon a Time… in Hollywood
Tom Hanks, A Beautiful Day in the Neighborhood
Anthony Hopkins, The Two Popes
Al Pacino, The Irishman
Joe Pesci, The Irishman
Best Supporting Actress
WINNER: Laura Dern, Marriage Story
Kathy Bates, Richard Jewell
Scarlett Johansson, Jojo Rabbit
Florence Pugh, Little Women
Margot Robbie, Bombshell
Best Directing
WINNER: Bong Joon Ho, Parasite
Martin Scorsese, The Irishman
Todd Phillips, Joker
Sam Mendes, 1917
Quentin Tarantino, Once Upon a Time… in Hollywood
Best Adapted Screenplay
WINNER: Jojo Rabbit
The Irishman
Joker
Little Women
The Two Popes
Best Original Screenplay
WINNER: Parasite
Knives Out
Marriage Story
1917
Once Upon a Time… in Hollywood
Best Animated Feature Film
WINNER: Toy Story 4
How to Train Your Dragon: The Hidden World
I Lost My Body
Klaus
Missing Link
Best Cinematography
WINNER: 1917
The Irishman
Joker
The Lighthouse
Once Upon a Time… in Hollywood
Best Costume Design
WINNER: Little Women
The Irishman
Jojo Rabbit
Joker
Once Upon a Time… in Hollywood
Best Documentary Feature
WINNER: American Factory
The Cave
The Edge of Democracy
For Sama
Honeyland
Best Live Action Short
WINNER: The Neighbors' Window
Brotherhood
Saria
A Sister
Nefta Football Club
Best Documentary Short Subject
WINNER: Learning to Skateboard in a Warzone (If You're a Girl)
In the Absence
Life Overtakes Me
St. Louis Superman
Walk Run Cha-Cha
Best Film Editing
WINNER: Ford v Ferrari
The Irishman
Jojo Rabbit
Joker
Parasite
Best International Feature Film
WINNER: Parasite (South Korea)
Corpus Christi (Poland)
Honeyland (North Macedonia)
Les Misérables (France)
Pain and Glory (Spain)
Best Makeup and Hairstyling
WINNER: Bombshell
Joker
Judy
Maleficent: Mistress of Evil
1917
Best Original Score
WINNER: Joker
Little Women
Marriage Story
1917
Star Wars: The Rise of Skywalker
Best Original Song
WINNER: "(I'm Gonna) Love Me Again," Rocketman
"I Can't Let You Throw Yourself Away," Toy Story 4
"I'm Standing With You," Breakthrough
"Into the Unknown," Frozen 2
"Stand Up," Harriet
Best Production Design
WINNER: Once Upon a Time… in Hollywood
The Irishman
Jojo Rabbit
1917
Parasite
Best Animated Short Film
WINNER: Hair Love
Dcera (Daughter)
Kitbull
Memorable
Sister
Best Sound Editing
WINNER: Ford v Ferrari
Joker
1917
Once Upon a Time… in Hollywood
Star Wars: The Rise of Skywalker
Best Sound Mixing
WINNER: 1917
Ad Astra
Ford v Ferrari
Joker
Once Upon a Time… in Hollywood
Best Visual Effects
WINNER: 1917
Avengers: Endgame
The Irishman
The Lion King
Star Wars: The Rise of Skywalker
---
---
---
---
Similar Articles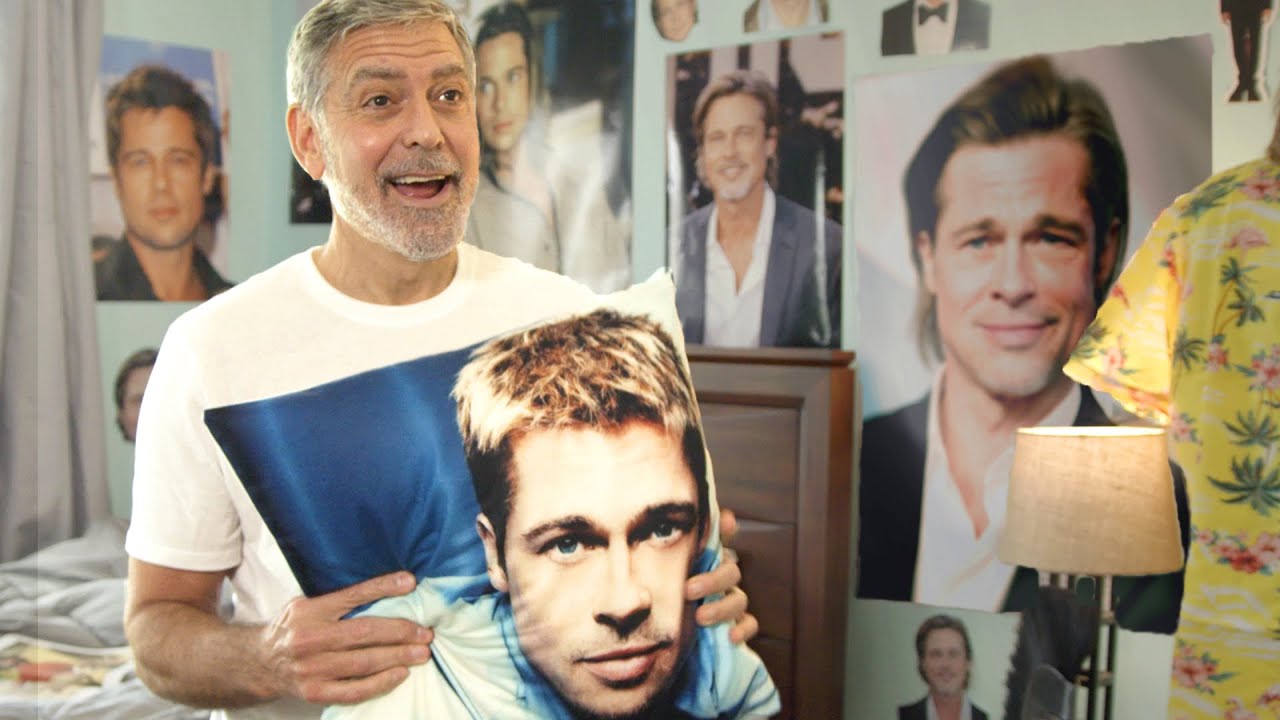 May 6, 2021 | 5 Comments
Watch this hilarious video as George Clooney moves in with a reluctant stranger and everything gets really awkward! Should we mention his Brad Pitt obsession?
---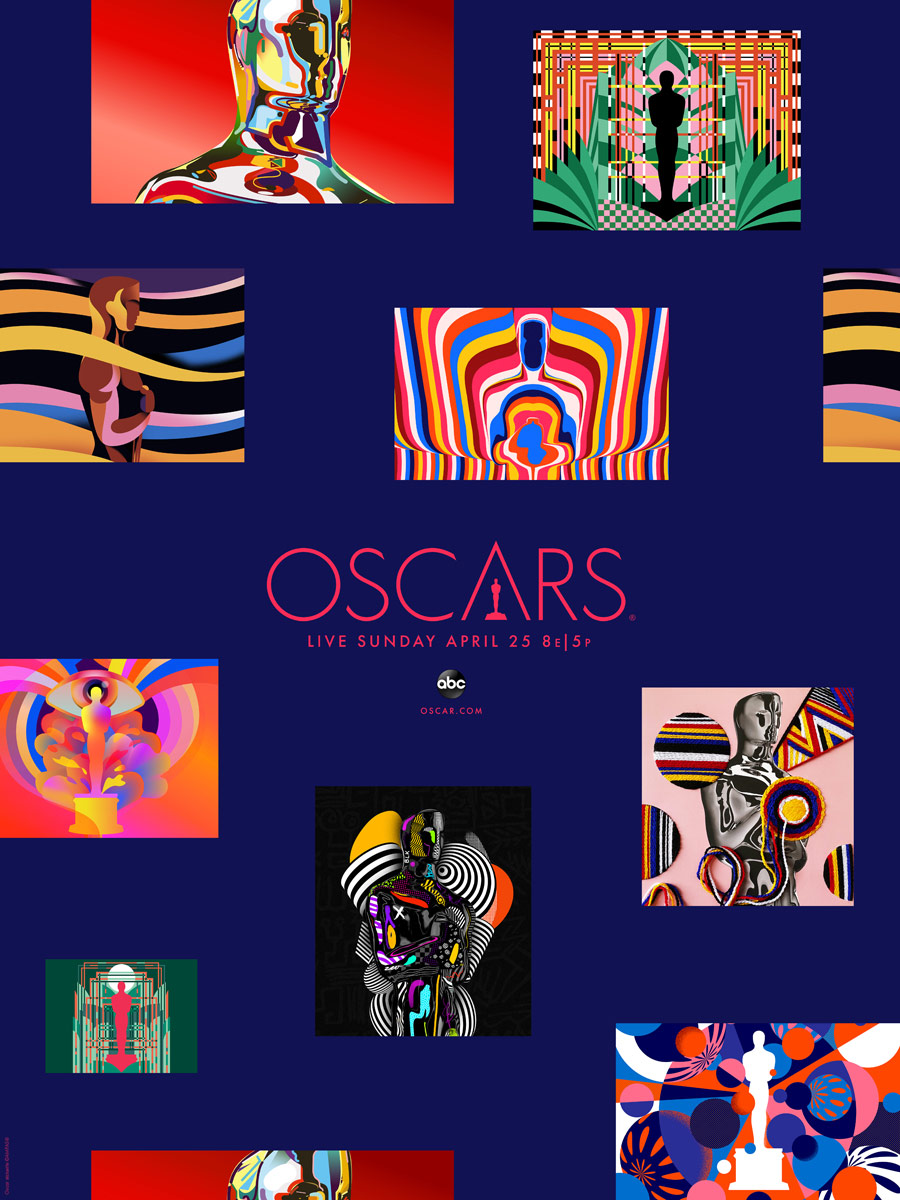 April 25, 2021 | 3 Comments
Check out our live updates of the 93rd Academy Awards over the course of the evening. A full list of all the winners will be available at the end of the ceremony.
---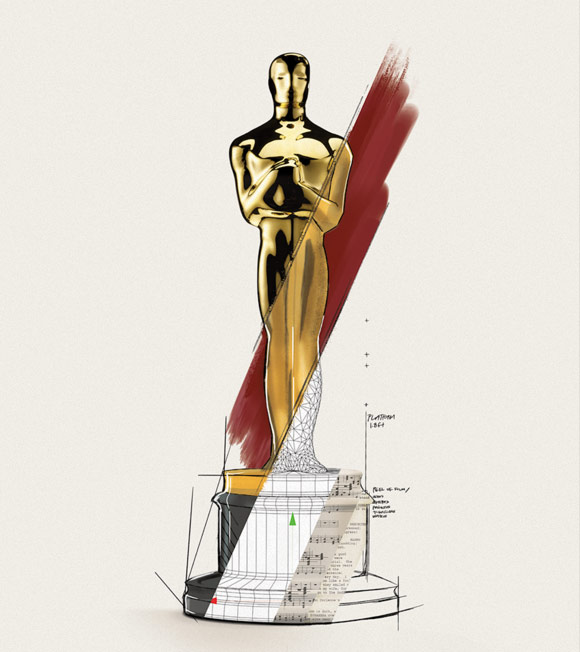 April 22, 2021 | 4 Comments
We have an Oscars score sheet for you to print it out, then check off as the winners are announced Sunday night.
---