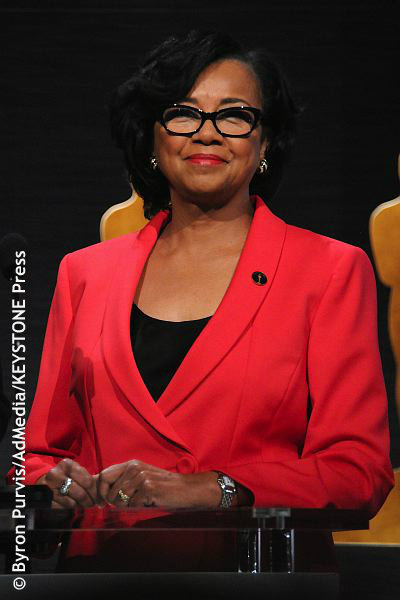 Ever since the 2015 Oscar nominees were announced, the Academy of Motion Picture Arts & Sciences has been under fire for its lack of diversity.
Academy president Cheryl Boone Isaacs – also the Academy's first black president – says the organization is "committed to seeking out diversity of voice and opinion" and that diversity "matters a lot."
However, all 20 nominated actors are white and the backlash quickly started a trending hashtag on Twitter: #OscarsSoWhite. Even comedian Jimmy Fallon couldn't help but add his two cents in, tweeting: "This year's Oscar nominees are so white, they just became the frontrunner for the 2016 Republican nomination."
Much of the outrage was the snub to Selma, a biopic on Martin Luther King Jr. Although the film is nominated for Best Picture, many are critical about the snubs to director Ava DuVernay and actor David Oyelowo.
However, Boone Isaacs maintains that the Academy has made great strides in the past two years towards becoming more diverse and inclusive, saying, "Personally, I would love to see and look forward to see a greater cultural diversity among all our nominees in all of our categories."
The 87th Academy Awards will air on February 22, 2015. ~Sandra D. Sukraj
This year's Oscar nominees are so white, they just became the frontrunner for the 2016 Republican nomination. #fallonmono #OscarsSoWhite

— jimmy fallon (@jimmyfallon) January 16, 2015