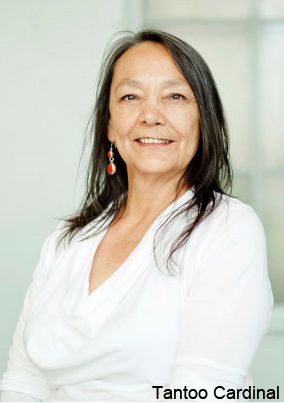 The 13th Annual ACTRA Awards in Toronto nominations were announced today. Tantoo Cardinal, whose 40-year career has included starring roles in the Oscar-winning feature film Dances With Wolves and the Emmy-winning TV series Dr. Quinn, Medicine Woman, will be presented with ACTRA Toronto's 2015 Award of Excellence.
"The value of these artists is immeasurable, except it isn't," says David Sparrow, President of ACTRA Toronto. "Performers of this calibre add real artistic and commercial value to these films and television shows and we're so proud they are part of our union community."
The ACTRA Awards in Toronto will take place at the Carlu on Friday, February 20, 2015. The show will be hosted by Arisa Cox, with musical entertainment by God Made Me Funky.
List of nominees:
Outstanding Performance – Female:
Lauren Ash (Carol) Dirty Singles
Christine Horne (Erin) Entangled
Andrea Martin (Ceil) Working the Engels, Pilot
Tatiana Maslany (various) Orphan Black, "By Means Which Have Never Yet Been Tried"
Kate Trotter (Alice) Tru Love
Outstanding Performance – Male:
Gavin Crawford (Adam) Two 4 One
Ennis Esmer (Sean) Dirty Singles
Jordan Gavaris (Felix) Orphan Black, "Mingling Its Own Nature With It"
Pat Mills (David Gold) Guidance
Colin Mochrie (Carl) The Anniversary
Outstanding Performance – Voice:
David Berni (Yay-Ok) Rocket Monkeys, "Monkey Proof"
Cory Doran (Multiple Personality Mike) Total Drama "The Final Wreck-ening"
Julie Lemieux (Granny Butternut) Numb Chucks "Granny's Gone Wild"
Terry McGurrin (Dillweed) Numb Chucks "Moosetaken Identity"
Tony Nappo (Jimmy Falcone) Fugget About It, "The Balls on this Room!"