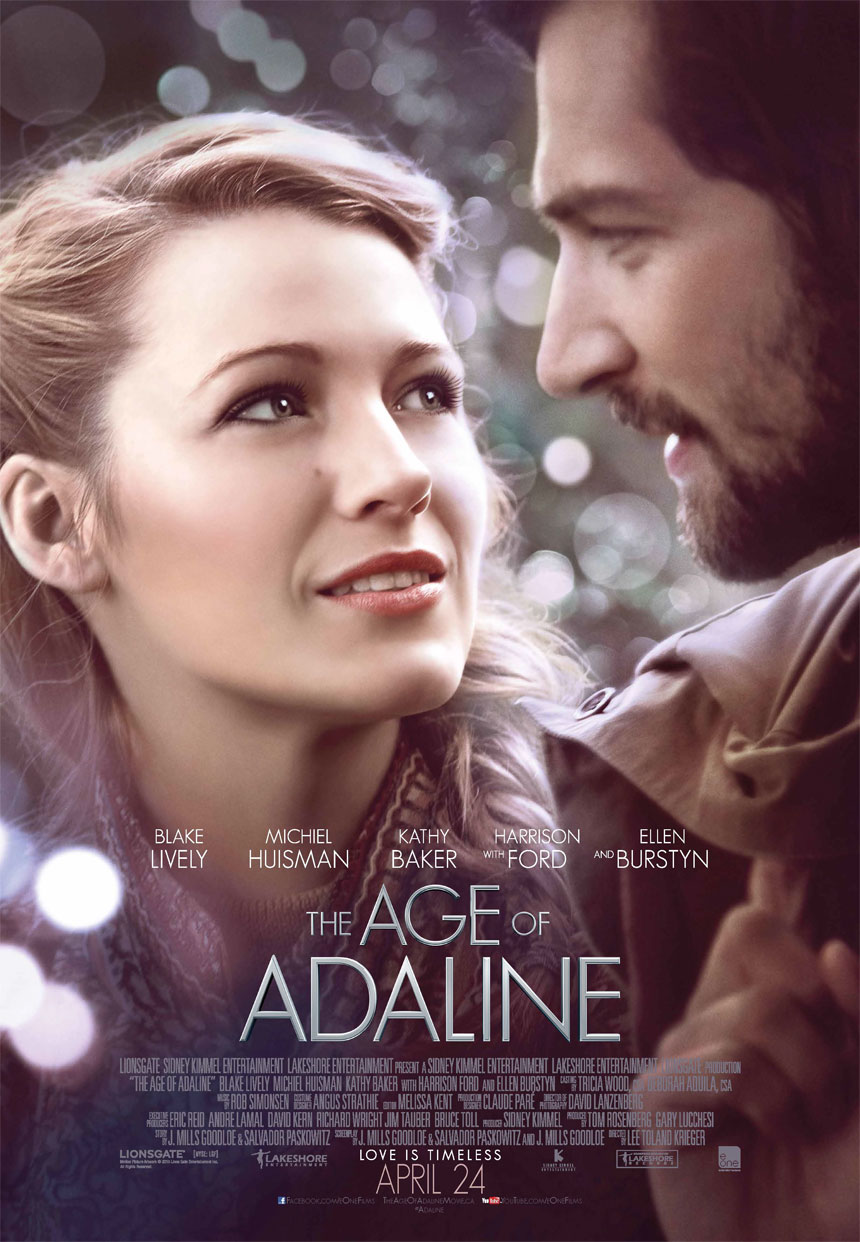 The Age of Adaline and Avengers: Age of Ultron took the top two spots on Tribute's top trailers chart. Following close was the romantic film The Longest Ride, the thriller Unfriended and Woman in Gold. What was your favorite trailer?
4) Unfriended
1) The Age of Adaline trailer: Following a near-fatal accident one icy night, a 29-year-old woman named Adaline (Blake Lively) stops aging. She keeps her condition a secret throughout the 20th century until she meets a man (Michiel Huisman) who may change her solitary life.

2) Avengers: Age of Ultron trailer: The Avengers—Iron Man (Robert Downey Jr.), Captain America (Chris Evans), Thor (Chris Hemsworth), The Incredible Hulk (Mark Ruffalo), Black Widow (Scarlett Johansson) and Hawkeye (Jeremy Renner)—come together once again when the fate of the planet is hanging in the balance. Stark's artificial intelligence experiment goes terribly wrong and ultimately creates the villain Ultron (James Spader), who thinks he is protecting the Earth by destroying humanity. The other Avengers struggle with trust after Stark kept them in the dark about the experiment, but they realize they need to work together in order to protect the world. Meanwhile, Russian twins Black Witch (Elizabeth Olsen) and Quicksilver (Aaron Taylor-Johnson) are also working against the Avengers, believing Stark to be responsible for their parents' death.

3) The Longest Ride trailer: Luke (Scott Eastwood) was a champion bull rider, but after a fall that put him in the hospital, he had to stop competing. Now, with the possibility that he and his mother could lose their ranch, he has to get back into the sport to earn enough money to pay the bills, even though another bad fall will likely kill him. He meets Sophia (Britt Robertson), a college student who will soon be heading to New York to begin her new career. They fall in love, but with them both heading in opposite directions, they don't know where their relationship stands. While driving, they come across Ira (Alan Alda), an elderly man whose car went off the side of the road, trapping him inside. He shares his memories of his own decades-long romance with his beloved wife, which deeply inspires the young couple.

4) Unfriended trailer: California teenager Laura Barns (Heather Sossaman) commits suicide when she's called "a slut" and a "waste of life" after one of her classmates posts an embarrassing video of her online to shame her. Her suicide is also captured on video and posted online. A year later, an anonymous person uses Laura's Skype account to contact six of her friends to demand that whichever one of them posted the shaming video online come forward and admit it. When no one confesses, the anonymous person types "Tell me who posted the video…or someone dies." When they all claim to be innocent, frightening things begin to occur.

5) Woman in Gold trailer: Maria Altmann (Helen Mirren), a Holocaust survivor in her eighties now living in Los Angeles tries to get back art stolen by the Nazis from her family in Vienna prior to World War II. Together with her young lawyer, E. Randol Schoenberg (Ryan Reynolds) she fights the government of Austria for almost a decade to reclaim Gustav Klimt's iconic painting of her aunt, Portrait of Adele Bloch-Bauer I.