Air stars Djimon Hounsou and Norman Reedus in post-apocalyptic drama
By Alexandra Heilbron on October 6, 2015 | 1 Comment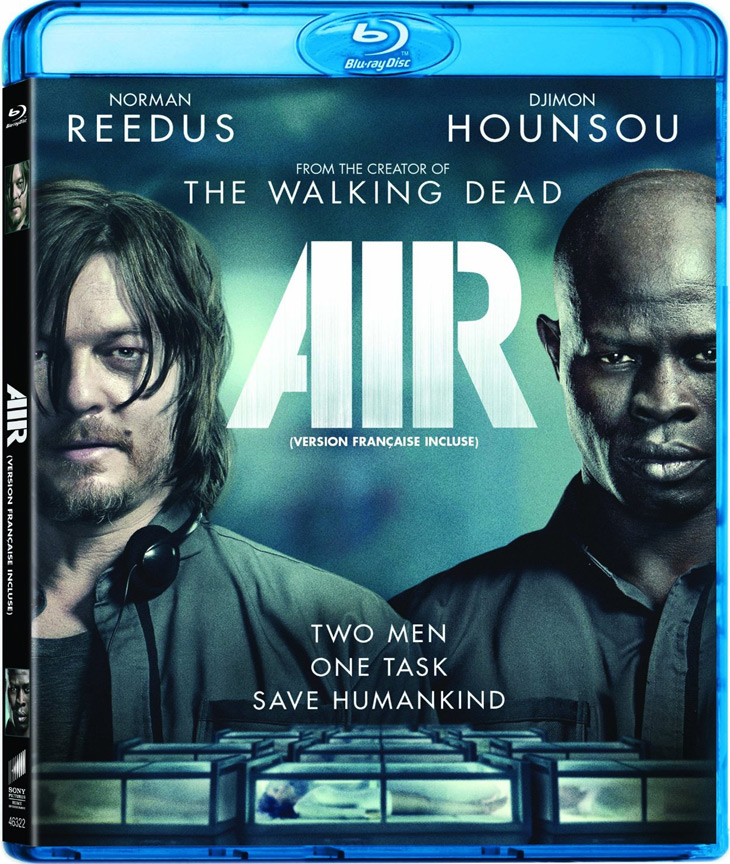 In the new Blu-ray release Air, two working class men – Cartwright (Djimon Hounsou) and Bauer (Norman Reedus) – have been given the task of being "custodians" of a number of "sleepers." You see, there's been a chemical war that wiped out all the oxygen on Earth and therefore, most of humankind.
At one point, Cartwright climbs up out of the underground chamber where they've been living and has a quick look at what's out there. There's a city in the distance, completely decimated. The air is filled with chemical particles and there's not a living soul. Not a human, not an animal. Luckily he's wearing a biosuit or he would be dead soon, too.
Cartwright and his co-worker Bauer sleep for six months, then wake up for a short period of time, during which they monitor the equipment, their sleepers, have some conversation and go back to their individual sleep chambers for another six months when the period of time in which oxygen is available in the larger compartment runs out.
The sleepers are mostly scientists – people of importance who will help rebuild the world once the air clears out – but who knows how long that will take. Or if it ever will. Each one lies in a separate, see-through, labeled compartment that tells what they do, such as biochemist, etc.
Bauer lost his family when he left them and took on the job of caretaker. He carries a heavy weight of guilt due to this. Cartwright, who has photos of his loved ones on a bulletin board, carries a secret that starts a series of events when his sleep chamber is damaged. The two men try to fix the chamber, knowing that one of them will die if they only have one sleep chamber. And so the suspense begins.
For a plot that's carried by two actors for the most part, the premise is interesting, because there are so many questions to be answered as the movie goes on, which kept me watching intently. For a short while, my attention started to wander once I understood their routine, because it's humdrum and a little depressing to think that the only people alive on Earth are living below ground and hibernating most of the time.
Once the sleep chamber was damaged, my interest was caught again and kept through to the end of the film. The two actors do amazing jobs – if they were dull or phoned in their performances, this movie would have been a good time for a snooze. But they give it their all and create interesting, watchable characters. There's a plot point with some sort of ghost as well, that's intriguing – is she a figment of imagination? Or an actual ghost?
There are two Special Features with this Blu-ray and if you have questions after watching the movie, they will be answered here by director Christian Cantamessa and the producers. The first is a featurette called An Account of Confinement: Creating Air and the other one, The Custodians: Behind the Scenes, includes interviews with Norman Reedus and Djimon Hounsou, who explain what attracted them to the script and how they feel about their characters and their characters' actions. ~Alexandra Heilbron
Click here to enter to win an autographed poster by Air stars Norman Reedus and Djimon Hounsou and a copy of Air on Blu-ray.
Also releasing today on DVD and/or Blu-ray are: Magic Mike XXL, Me and Earl and the Dying Girl, Insidious Chapter 3, Batkid Begins, Going Clear: Scientology and the Prison of Belief, Cop Car, Road Hard, and Bon Voyage, Charlie Brown (And don't come back!). Click here for a full list of DVD releases.
---
---
---
---
Similar Articles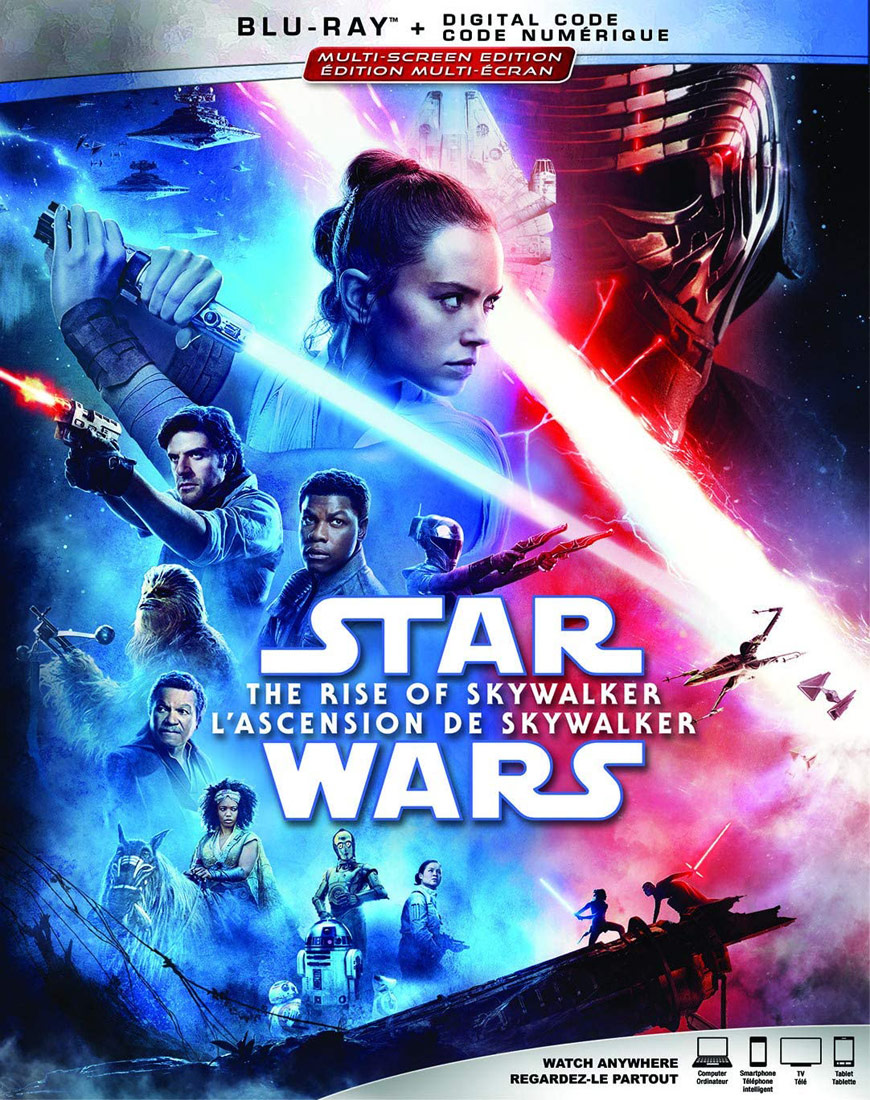 March 31, 2020 | Leave a Comment
Check out which movies are releasing on DVD and Blu-ray today, including Star Wars: The Rise of Skywalker, and watch our interview with a cast member!
---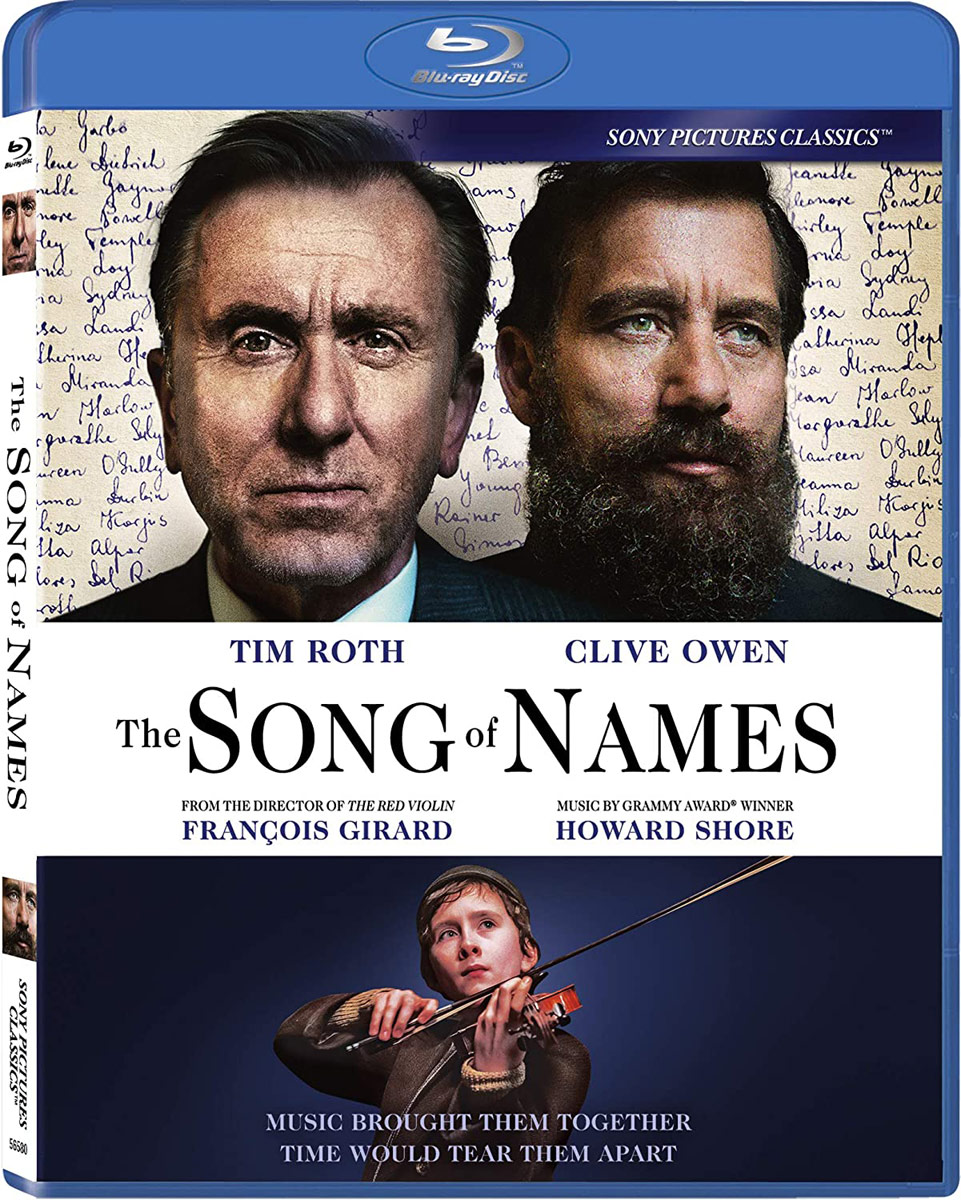 March 24, 2020 | 9 Comments
Check out these new movies on DVD and Blu-ray – they're also available to stream on many platforms. We have digital copies of one of the titles to give away!
---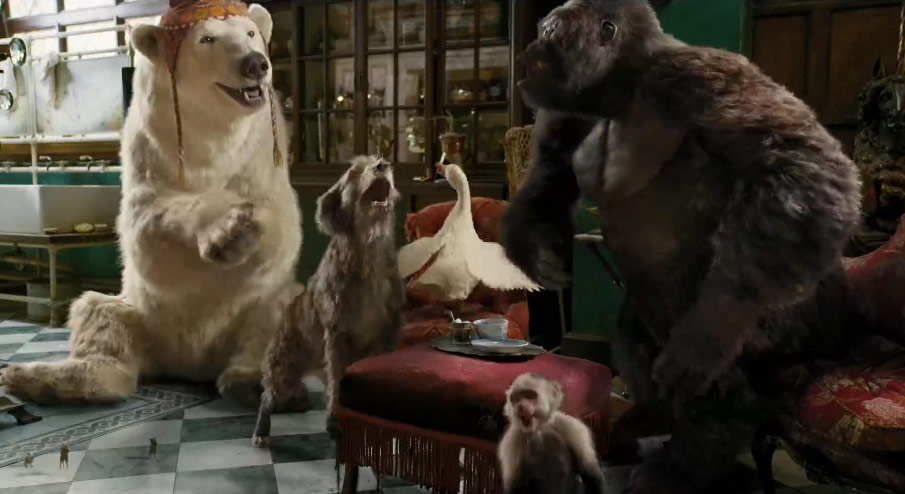 March 23, 2020 | Leave a Comment
Check out this exclusive clip from the Dolittle DVD/Blu-ray release, in which Susan Downey and Robert Downey Jr. introduce us to two wacky characters.
---