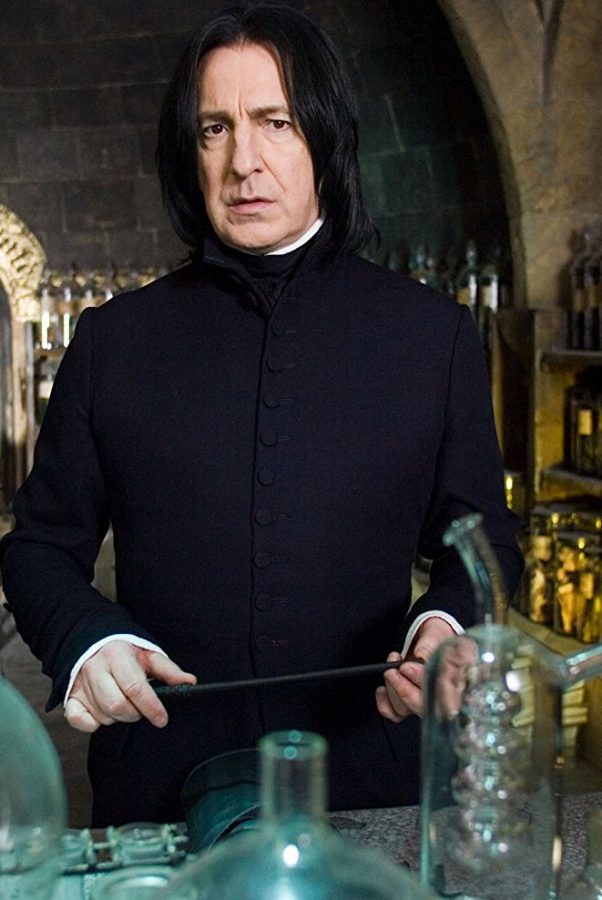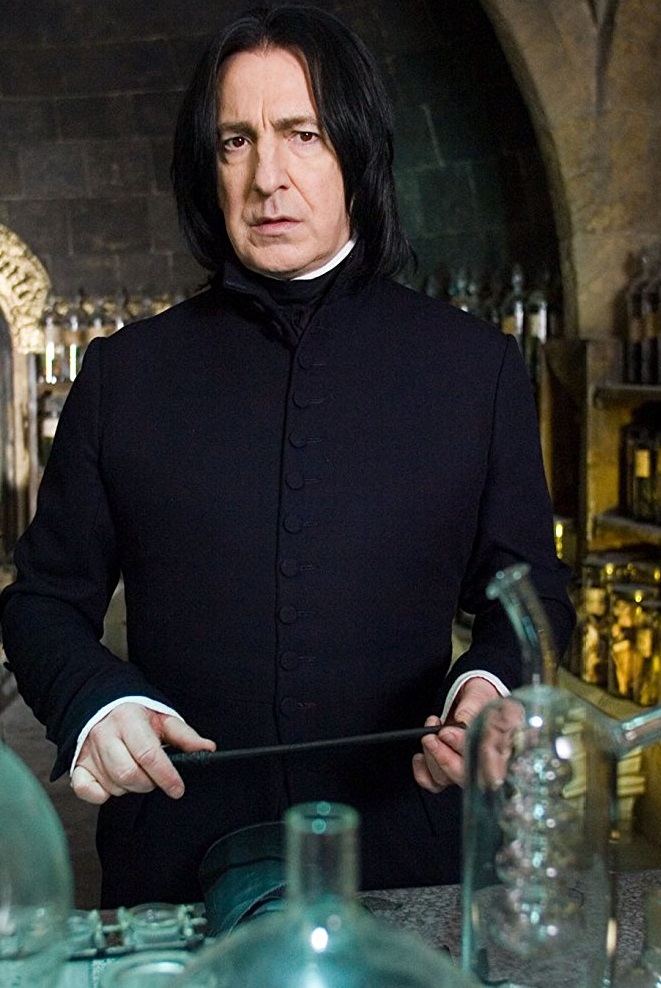 Despite all the praise he received for his portrayal as arguably the most famous professor in the history of film, Alan Rickman apparently found his character of Severus Snape "frustrating."
An archive of personal papers spanning more than 40 years on stage and screen has revealed the late actor's misgivings over his role in the Harry Potter franchise, seeming to begin after shooting wrapped for the second film.
In a postcard given to him by producer David Heyman, Rickman was thanked for his performance in Harry Potter and the Chamber of Secrets. Heyman added, "I know, at times, you are frustrated but please know that you are an integral part of the films. And you are brilliant."
Rickman, who died in 2016 at the age of 69, also wrote a personal note while working on the set of Harry Potter and the Half-Blood Prince, the sixth film in the series. He headed the note, "Inside Snape's Head," and expressed his displeasure for the lack of attention given to his character's narrative and development.
"It's as if [the film's director] David Yates has decided that this is not important in the scheme of things, i.e. teen audience appeal," the British actor wrote.
Despite his gripes over his character, Rickman reprised the role in all eight Harry Potter films.
The collection of the actor's personal papers, priced at $1,826,000, is being auctioned off by TV actor and bookseller Neil Pearson, along with Rickman's own copies of all eight Harry Potter movie scripts.
"It's a fabulous collection," Pearson told The Mirror. "There are 35 boxes of it – there is the Truly Madly Deeply script in there, and Robin Hood Prince of Thieves is in there. Every single script of a play or film, all of his diaries and a massive amount of correspondence from pretty much everyone you've ever heard of."
Also included is a handwritten Christmas message from his Harry Potter co-star Daniel Radcliffe and a congratulatory letter from Nicole Kidman after she saw him in a play.
Harry Potter author J.K. Rowling wrote Rickman a letter after Harry Potter and the Deathly Hallows Part II finished shooting.
"Had to send a line about what you wrote in the souvenir programme for Hallows II. Made me very tearful," Rowling penned. "Thank you for doing justice to my most complex character." ~Caitlyn Clancey