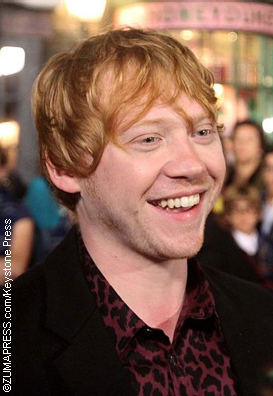 Just after the film premiered at the South by Southwest (SXSW) Film Festival, the rights to the comedy Moonwalkers have been picked up by Alchemy.
The film stars Rupert Grint, Robert Sheehan and Ron Perlman. The premise of the film is that Stanley Kubrick secretly shot the famous moon landing of Neil Armstrong, as a project for the U.S. Government.
Rupert plays a seedy rock band manager, while Perlman is a CIA agent who teams up with him. Robert Sheehan plays the late Stanley Kubrick as the trio try to pull off filming the landing while dealing with troubles along the way.
The comedy-action  film is directed by Antoine Bardou-Jacquet with a screenplay by Dean Craig.
The main producer on the film is Georges Bermann, who's joined by co-producers Sylvain Goldberg, Serge de Poucques, Peter de Maegd, Tom Hameeuw and Gregoire Melin.  ~Andrew Siwik